TRX Suspension Training
By using your bodyweight as the machine and gravity as your resistance, TRX® Suspension Training activates more muscles in your body. Suspension training is fit for everyone.
Classes are offered as a monthly series and are exclusively for JCCSF Fitness Members.
Get ready to build even more power, strength, flexibility and balance with our TRX® Suspension Training.
In 2022, the JCCSF Fitness Center is launching a monthly TRX® Suspension Training series with classes that meet every Thursday. Join a total of 8 fitness center members in this small group training experience for personalized training.
TOP 5 BENEFITS OF TRX® SUSPENSION TRAINING:
Constantly engages your core to stabilize your body
Improves your posture
Relieves low back pain
Builds muscle strength
Increase cardiovascular capacity
| | | | | | | | |
| --- | --- | --- | --- | --- | --- | --- | --- |
| | Saturday | Sunday | Monday | Tuesday | Wednesday | Thursday | Friday |
| TRX Suspension Training | | | | | | 11:00 am – 11:50 am | |
Fitness
TRX Suspension Training with Jennifer K.
Date
Thursdays, Jun 2 – Jun 30
Get ready to build even more power, strength, flexibility and balance with our TRX Suspension Training.
What do I need to know before taking a TRX® suspension training class?
Class fees are based on a full month and are structured to account for the occasional absence.
Some months a class might meet four times per month, others might meet five or possibly three times.
Please notify the instructor of injuries or medical conditions.
Be respectful of others and arrive to class on time. Late admittance may not be allowed, at instructor's discretion.
Please store gym bags and purses in lockers.
Be respectful of other participants and refrain from excessive talking.
Please stay hydrated and bring water to class.
Payment & Refund Policy
Class fees are paid during registration.
Once payment is processed, fees are nonrefundable.
We do not offer makeup classes, refunds or credits for missed classes.
How do I purchase a TRX® suspension training class?
Classes for the following month will be open for registration by mid-month. Register though
jccsf.org/myaccount
Fitness Center Hours
Mon – Fri
5:30 am – 9:00 pm
Sat & Sun
7:00 am – 5:00 pm
The JCCSF Fitness Center is open for in-person activities. See how we're Keeping You Fit & Healthy for updates.
Related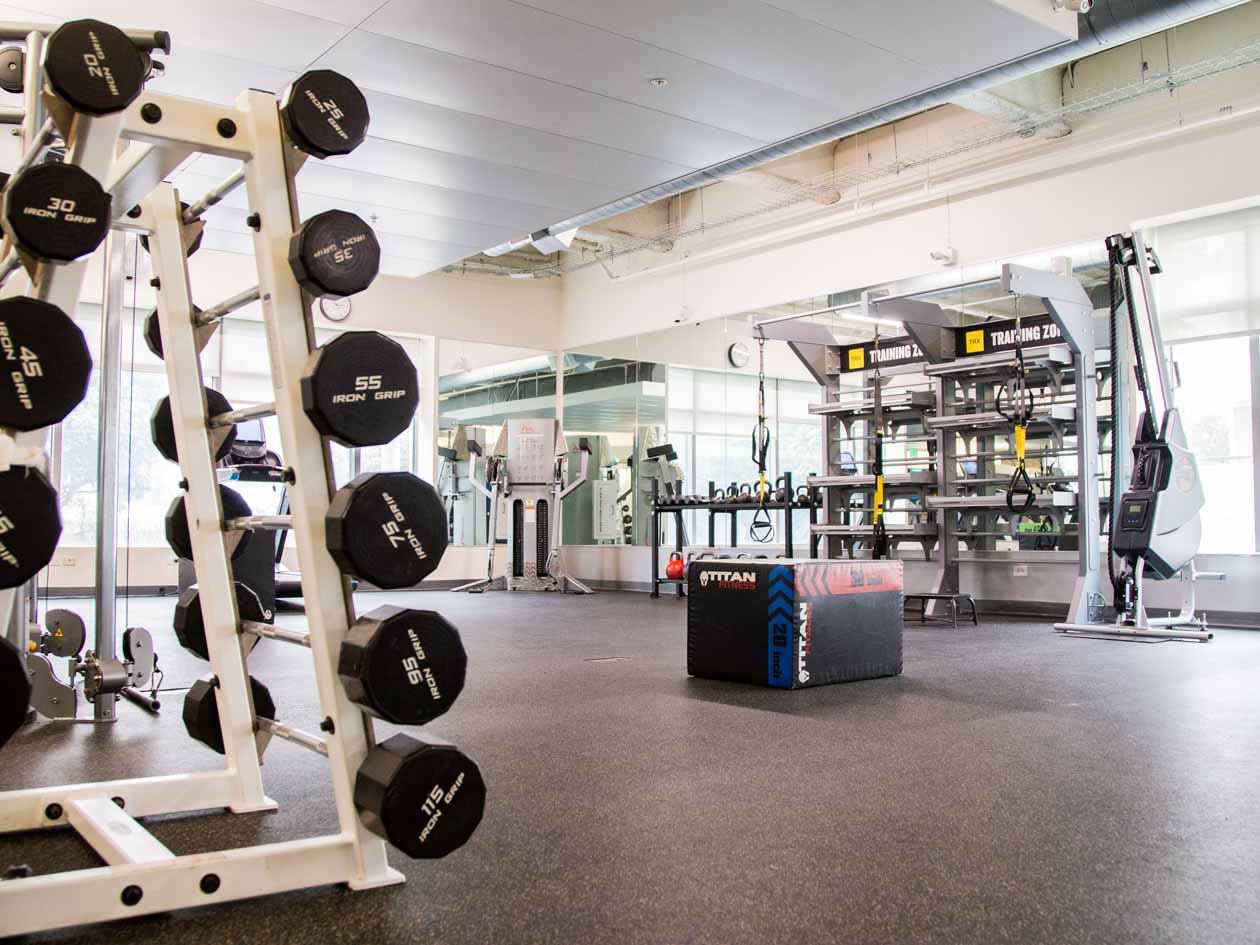 Donate & Support Healthy Living
Our Fitness classes provide more than ways to work out. They focus on mind-body wellness, helping people reach their goals and simply live well. Donate to the JCCSF Resilience Campaign to help us continue to make a healthy impact.