Sign your kids up for camp at the JCCSF and they'll shine their brightest each and every day as they make new friends, experience tons of activities, and have ALL the fun! Our camps are for everyone – from preschoolers all the way to teenagers.
We offer a financial assistance program so the fun is affordable for all. Due to health regulations, we will have limited space available this year. Secure your spot on registration day with a $75 non-refundable deposit and pay the remaining balance at any point before the May deadline.
Have a question about camp? Check out our FAQs or contact K – 8 Camp Director AJ Frigillana for school-aged camp questions or Preschool Camp Director Rose Shannon for pre-K camp questions.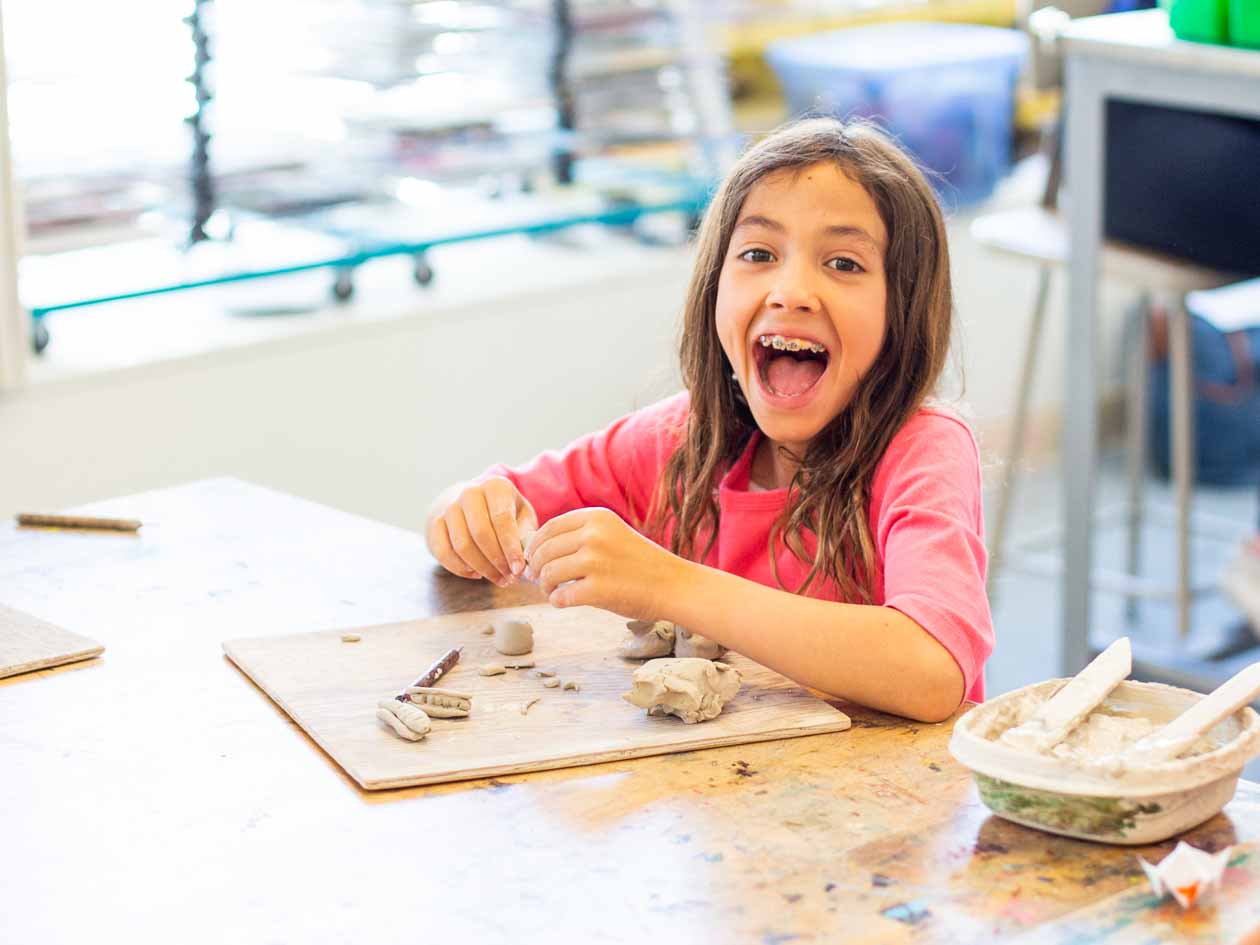 A Camp Day at the J
There's no such thing as a typical day at camp at the JCCSF, but there are a few things you can count on. From the moment you drop your camper off to the moment they begrudgingly climb back into the car to go home at the end of the day, we make sure a good (and safe!) time is had by all.
Campers start their day with get-to-know-you games and learn what's in store for their day. After the ice is broken, the fun really starts to heat up. Mornings are spent taking part in projects and activities related to each camper's chosen program like musical theater, maker, S.T.E.A.M., or sports.
As lunchtime approaches, a quick stretch or outdoor time may be in order to help get the wiggles out before it's time to nosh. Afternoons are filled with more specialty activities with plenty of fresh air, trips into nature, games and snacks sprinkled throughout for good measure.
When the day nears its end, we wrap up, clean up, pack up and head down to drive through where campers are picked up, excited to tell you about all the fun they had and the friends they made that day. Then we do it all again the next day!
Every Friday, a special treat awaits – Shabbat! Fresh challah, juice and special songs and games to celebrate the end of a fun and fantastic week at camp!
Meet the Team
We're always on the lookout for camp counselors who can bring a smile to kids' faces, even behind a mask! Interested? Check out our jobs page in February to join the team.
How do I qualify for member pricing?
Is financial assistance available?
How will you keep my camper safe?
Each camp group will be no bigger than 16 campers at the JCCSF, 18 campers at Paul Goode, and two counselors.
We will coordinate camp transition schedules to limit the possibility of interaction with other camp groups.
Staff and campers are required to wear their masks in public areas. Campers ages 2+ must wear their masks at all times in compliance with the SFDPH order.
Campers will be provided their own materials and will not share with anyone in their group.
Handwashing and cleaning will be scheduled frequently and before and after activities.
Will AM or PM care be available?
Unfortunately, we will not be able to offer AM or PM care this summer.
What does my camper need to bring with them each day?
Campers should bring their own snacks and lunch, including water bottles. We also ask that you send your camper to camp in a mask, and that you also include an extra mask.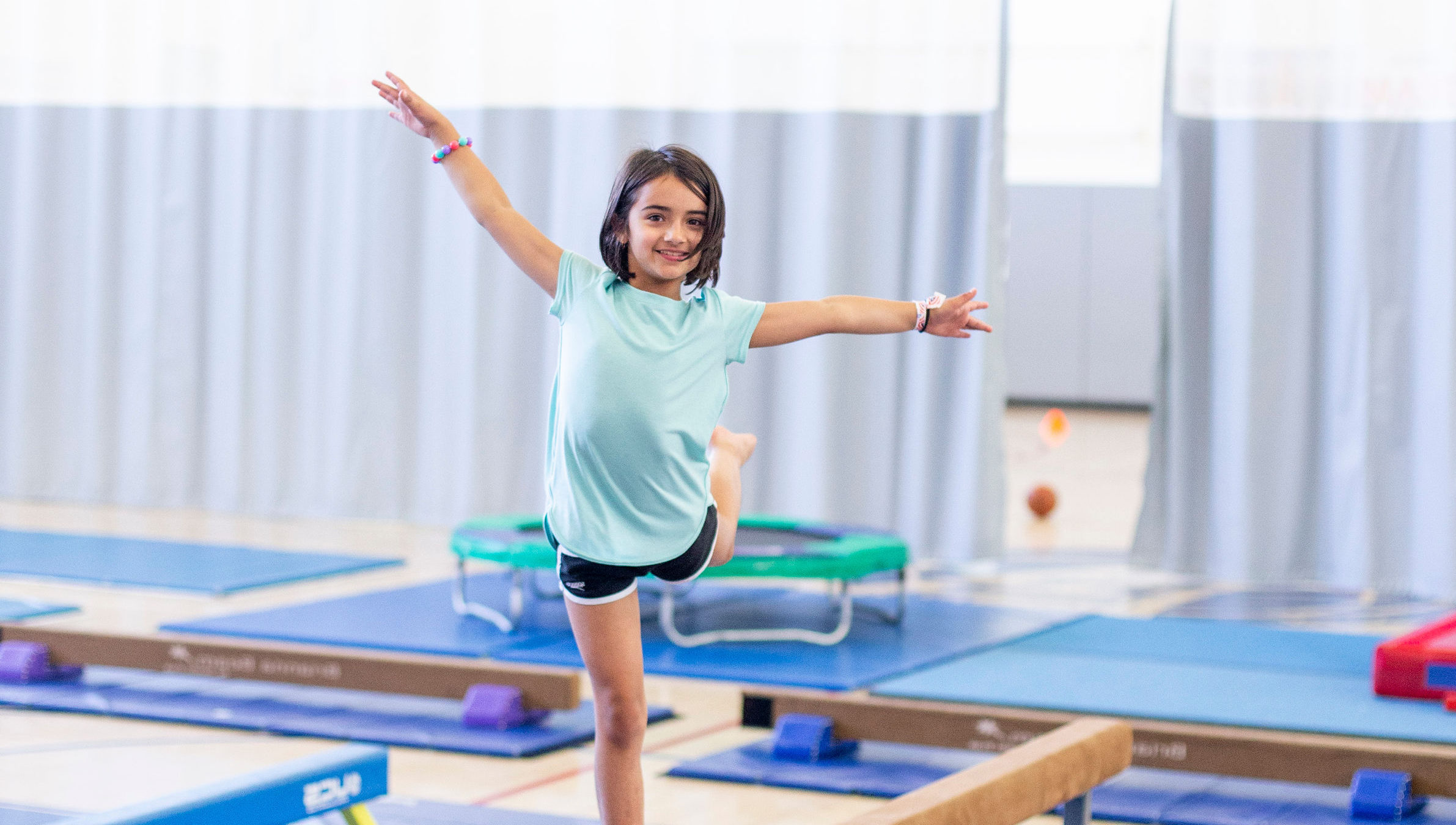 Get in Touch
Contact Us
Have a question about Summer Camp? Reach out to our team — we'd love to hear from you!