Pilates is a low-impact way to gain flexibility, improve spinal alignment, reduce stress and boost energy. Especially important in an increasingly hectic and sedentary world, Pilates can help you develop a healthier life and vibrant spirit.
Getting Started
We can't wait for you to experience the many incredible benefits of Pilates. Simply fill out our intake form to start your training or book a complimentary demo and enable us pair you with a Pilates instructor that best fits your needs and availability. Our Fitness Team will follow up with you via email within 7 business days with a match and to schedule your .
We also offer Pilates mat classes as part of our Mind Body & Renew group fitness program and weekly small-group Pilates Reformer classes for up to five participants.
5 Physical and Mental Benefits of Pilates
Improves posture, better balance, and more stability
Increases metabolism
No-impact keeping your workouts injury-free
Focusing on how your mind and body relate during a workout increases concentration and improves problem-solving
Boosts your confidence by completing the 50-minute workout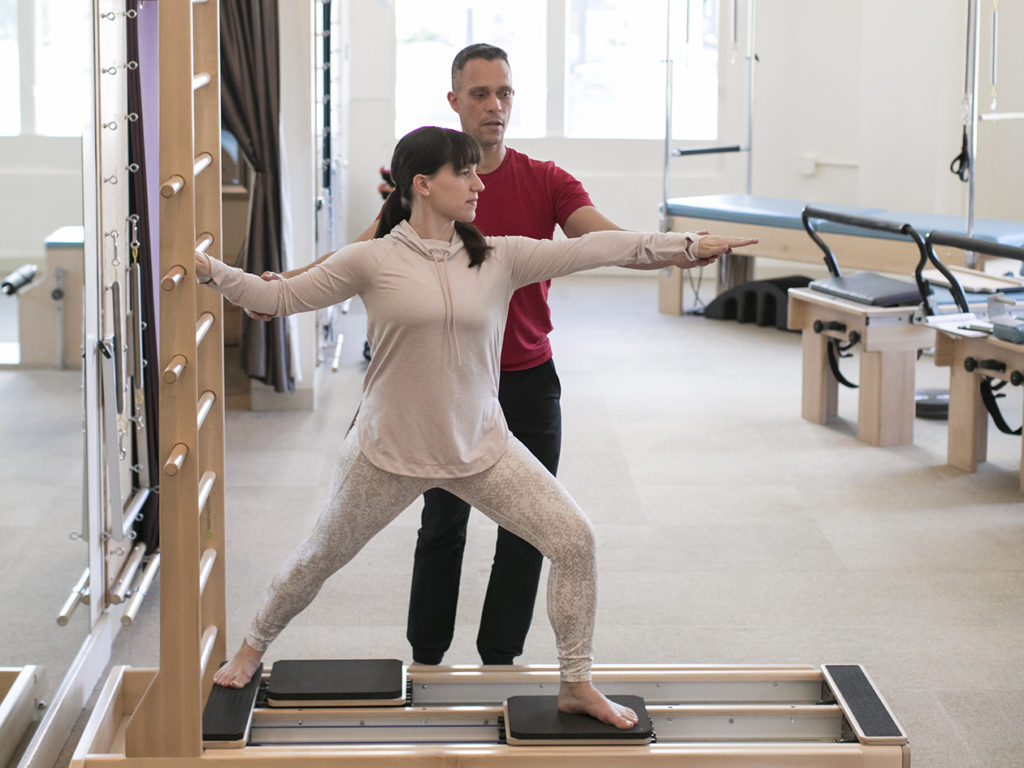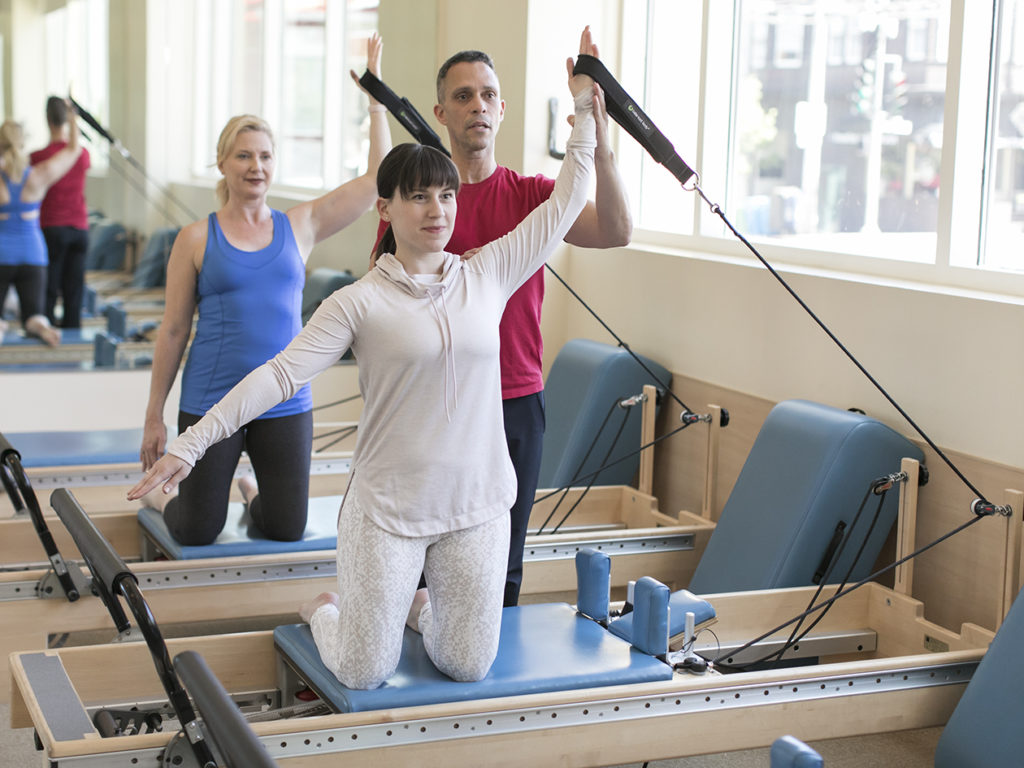 PRIVATE PILATES Sessions (1-on-1)
1 SESSION
Members $130 | Public $160*
5 SESSIONS
Members $600 | Public $750*
10 SESSIONS
Members $1100 | Public $1400*
Duet Pilates Sessions (for 2 people)
Pricing is per person. Each individual must purchase their own training package.
1 SESSION
Members $75 | Public $85*
5 SESSIONS
Members $350 | Public $400*
10 SESSIONS
Members $650 | Public $750*
*Rate includes all the benefits of a One-Day Guest Pass, such as access to locker room amenities, gymnasium and Gallanter Family Aquatics Center.
Book Private Pilates Training sessions and ask about special promotions by calling our Fitness Team at 415.276.1531 or emailing support@jccsf.org.
Fitness Center Hours
Mon – Fri
5:30 am – 9:00 pm
Sat & Sun
7:00 am – 5:00 pm
(Effective Jan 2.)
We're extending our business hours!
Mon – Fri
5:30 am – 10:00 pm
Sat & Sun
7:00 am – 7:00 pm
The JCCSF Fitness Center is open for in-person activities. See how we're Keeping You Fit & Healthy for updates.
Related
WHAT ARE THE PILATES OFFERINGS AT THE JCCSF?
JCCSF Fitness Center Members have access to group Pilates mat and stretching classes as part of our
Mind Body & Renew
group fitness program. New members also receive one 50-minute complimentary 1-on-1 Pilates session with one of our expert instructors. We also offer private or semi-private sessions, and small-group Pilates reformer classes. For more information about our Pilates reformer classes, including pricing and schedule, click
here
.
How do I book a Private Pilates session?
If you're looking for 1-on-1 or duet Pilates training sessions you can contact our Fitness Team by calling
415.276.1531
or emailing
support@jccsf.org
and we'll help you with scheduling sessions.
HOW DO I CANCEL OR RESCHEDULE MY SESSION?
Cancellations can be made through our
new fitness app
24 hours prior to the start of your session to avoid being charged in full. You can also contact our Fitness Team by calling
415.276.1531
or emailing
support@jccsf.org
to cancel or reschedule your session.
How long is each Pilates session?
Each session is 50-minutes long.
HOW CAN I CHECK HOW MANY SESSIONS I HAVE LEFT IN MY PACKAGE?
When using our website, simply login to your account at jccsf.org/myaccount and select Account Activity > Paid Sessions.
If you are using our new fitness app, select Session Balance from the top left menu or click on the ticket icon in the top right corner.
When do Private Session Packages Expire?
Private session packages expire 6 months from the date of purchase.
How do I download the Fitness app?
Need help setting up the fitness app?
Reach out to us at
support@jccsf.org
or call us at 415.292.1200 and we'll be happy to help you.
Meet Our Instructors
Find your Pilates instructor and start getting results.
It may sound dramatic, but taking pilates with Virginia has changed my life and my body. She helps me through aches and pains, works around my tricky back problems, and after our sessions, I feel strong and happy.

Jackie H.
Virginia has been my most supportive ally in my exercise journey. She recognizes my competitive nature and pushes me even when I don't think I can complete another rep. She takes a deep investment in each of her client's needs, taking notes during sessions, and always following up with a regimen her clients can follow in their day to day lives.

Ollie G.
Wasn't so sure about Pilates. I figured it was time to do something for exercise and I heard good things. Glad I did. Virginia is great.

Robert M.
Your knowledge of the human body and conditions is stellar. I've learned so much about Pilates from you. I thank you for your exemplary teaching ability and knowledge.

Elizabeth M.
Robin is a spectacular teacher. She's incredibly knowledgeable and passionate and has a way of explaining things that makes it all click. She's also an all-around cool person. Couldn't recommend enough.

Miranda M.
I've been working with Robin for a couple of years. She's got an eagle eye for what's going on with my body and helps me figure out how to find the right positioning to get the max benefit out of each exercise. She's very knowledgeable and shares that in ways that have helped me improve my technique, and build strength and balance. She encourages me and often helps me see that I can do more than I think I can. She's also just a lovely human being and I always enjoy my sessions!

Jennifer M.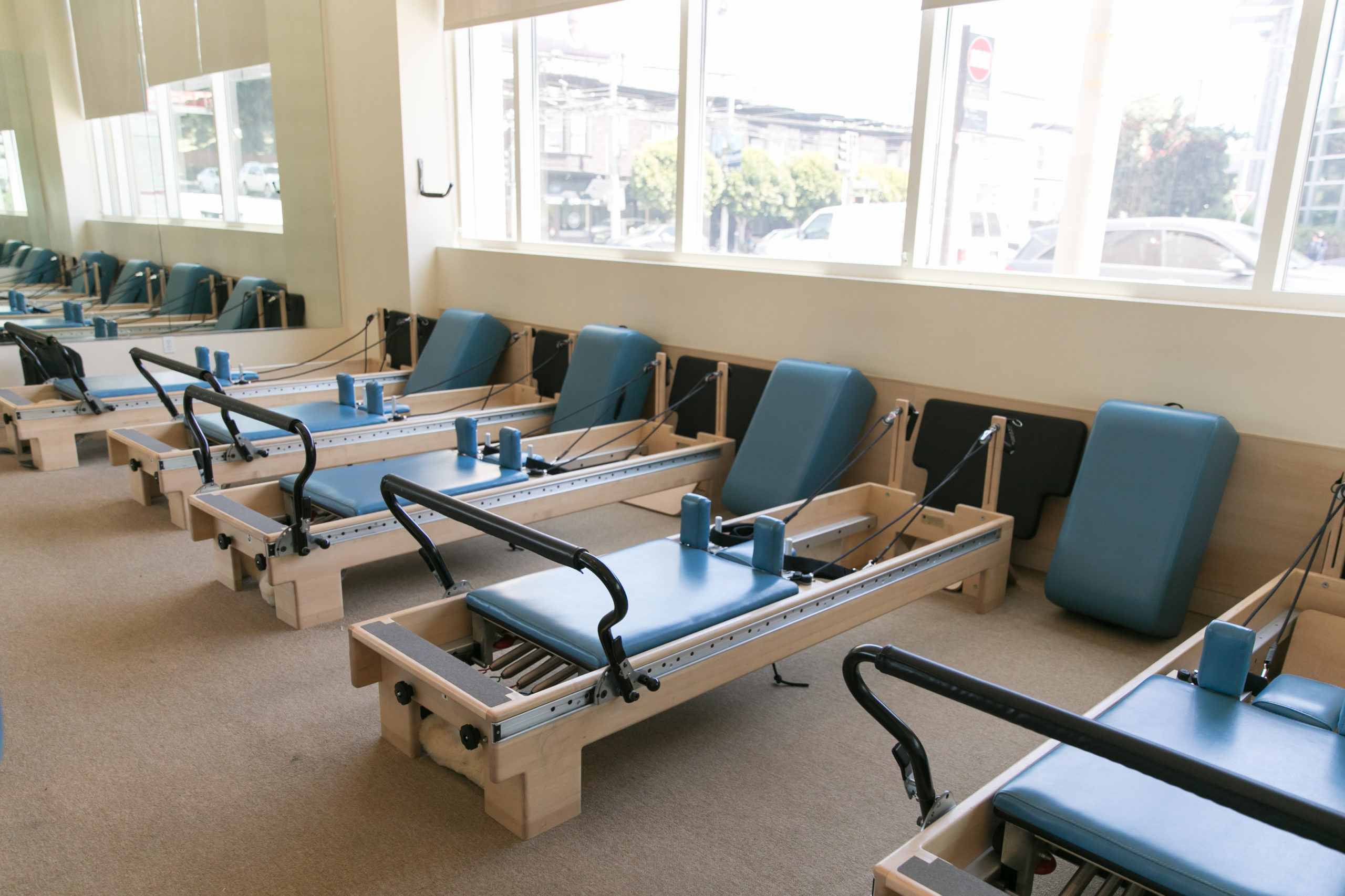 Contact Us
Find a Pilates Instructor
Start your journey today with one of the JCCSF's expert Pilates instructors.