The Jewish Community Center of San Francisco's  Fitness Center offers Pilates mat, Tai Chi, Qi Gong and a variety of yoga classes for everyone: expectant mothers, hard-core athletes, seniors, teens, and everyone in between.
Classes vary in style and difficulty, offering both intense and relaxing paths to meaningful and personal practice. Yoga modalities include Hatha, Iyengar and Vinyasa with many classes to fit your desired flow from gentle to powerful.
Mind-Body & Renew Classes
Gentle Yoga
Vinyasa Yoga
Iyengar Yoga
Pre/Postnatal Yoga
Hatha Yoga
Yoga Kurunta (Ropes)
Core & Stretch
Pilates Mat
Pilates & Ropes
Qi Gong
Tai Chi
TOP 5 REASONS TO JOIN A MIND BODY CLASS:
Reduce your risk for injury and increase your flexibility
Reduce stress by focusing the mind
Increase your concentration
Improve the mind and body connection
Improve posture
Fitness Center Hours
Mon – Fri
5:30 am – 9:00 pm
Sat & Sun
7:00 am – 5:00 pm
(Effective Jan 2.)
We're extending our business hours!
Mon – Fri
5:30 am – 10:00 pm
Sat & Sun
7:00 am – 7:00 pm
The JCCSF Fitness Center is open for in-person activities. See how we're Keeping You Fit & Healthy for updates.
Related
What do I need to know before taking a yoga class?
Please notify the instructor of injuries or medical conditions.
Be respectful of others and arrive to class on time. If class is full, instructors reserve the right to turn participants away. Late admittance may not be allowed, at
instructor's discretion.
Shoes are not allowed in the Mind-Body Studio. Cubbies provided for shoes only. Please store gym bags and purses in lockers.
Shirts required at all times in any class.
Be respectful of other participants and refrain from excessive talking.
Please stay hydrated and bring water to class.
Please wipe down sweat from mats and/or floor area before exiting room or studio.
How do I register for a class from the website?
Already have the new fitness app? When you click Reserve you'll be prompted to enter your the email and password that you use in our new app. You'll get an email confirmation. You're all set!
If you haven't downloaded the app, you will first need to create an account using the email address associated with your JCCF Fitness Center membership. You will receive a PIN number and will be asked to set up your password. Once your account has been successfully created and you are logged in, find the class you are looking for, hit the Reserve button. You're set!
You can register for classes 7 days in advance.
How do I cancel my class registration?
To cancel your class on our website, you will first need to login using your app credentials in the schedule section, select the day of your class, and click the "Cancel" button. That's it!
Group fitness classes must be canceled 1 hour before the start time.
How do I download the Fitness app?
Need help registering for a class or setting up the fitness app?
Reach out to us at support@jccsf.org or call us at 415.292.1200 and we'll be happy to help you.
Excellent yoga teachers and good yoga classes.

Rita C.
Huge shout-outs are in order for Margi Young, an extraordinary yoga teacher!

Patricia C.
Clean and friendly place with excellent yoga teachers. A very welcoming environment.

Joanna S.
Amy P is an amazing yoga instructor! As a beginner, I wouldn't stick with it if she weren't teaching.

Jennifer S.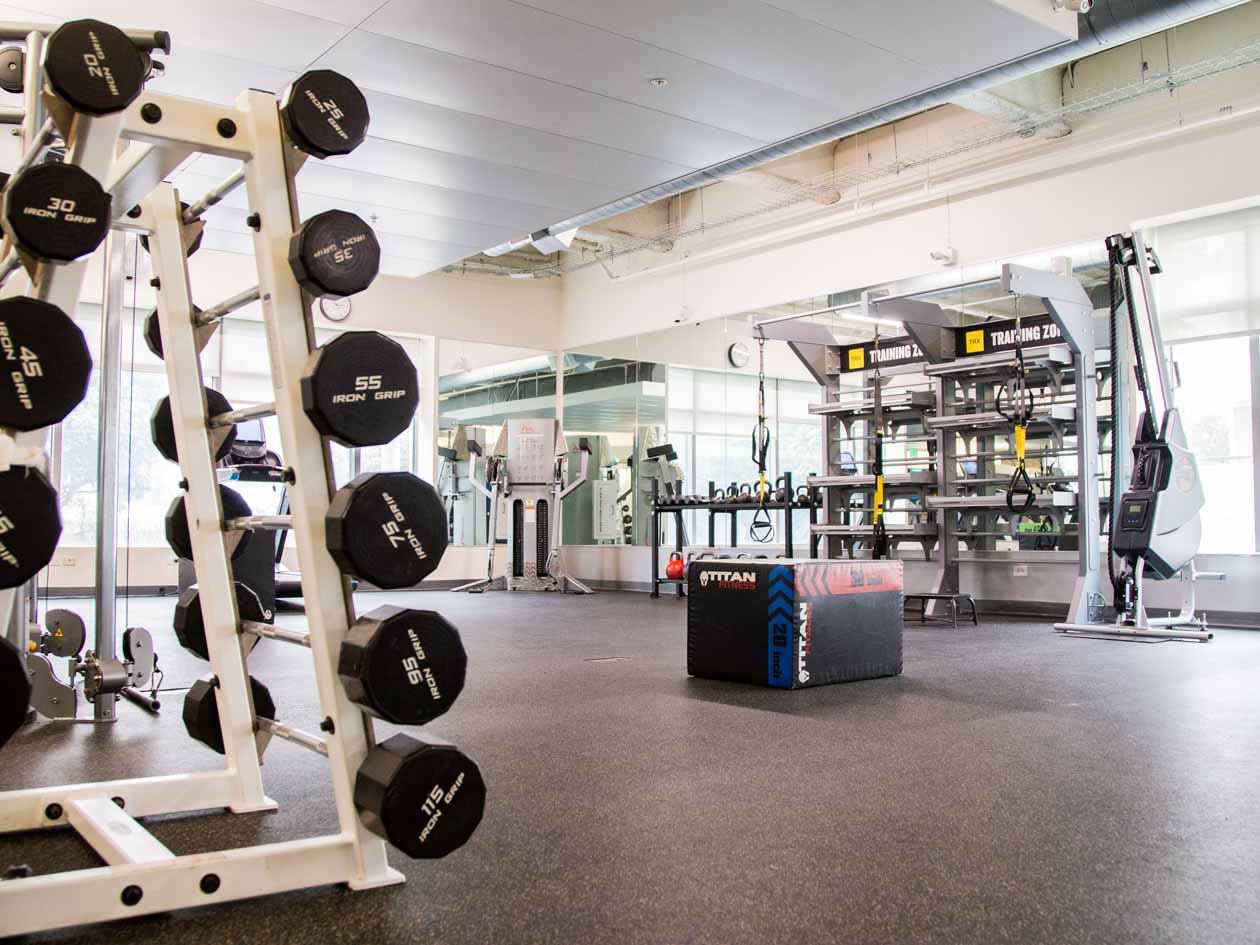 Donate & Support Healthy Living
Our Fitness classes provide more than ways to work out. They focus on mind-body wellness, helping people reach their goals and simply live well. Donate to the JCCSF Resilience Campaign to help us continue to make a healthy impact.