Why Choose the JCCSF?
Inspired by the principles of the Reggio Emilia Approach and guided by Jewish values and culture, children learn and come to understand their world through play.
Our families thrive, from their first steps into preschool, to making friends that last a lifetime. Because the JCCSF is so much more than exceptional preschools. We're a welcoming, inclusive community at the heart of family fun year-round, with summer camp, dance, sports and art classes, and special events and holidays.
Explore our three San Francisco locations.
JCCSF Preschools At a Glance
Brotherhood Way
Helen Diller
Rosenberg
Monday – Friday
✓
✓
✓
Hours
8:00 AM – 6:00 PM (12-Month Option),
9:00 AM – 1:30 PM
(9-Month Option Only)
9:00 AM – 3:00 PM
8:00 AM – 6:00 PM
AM Care*
8:30 – 9:00 AM
8:10 – 9:00 AM
PM Care*
1:30 – 6:00 PM,
1:30 – 3:00 PM,
1:30 – 5:00 PM
3:00 PM – 5:00 PM
9-Month Program
✓
✓
11-Month Program
✓
✓
Summer Camp
✓
✓
Admissions
We can't wait to welcome you and your little one to our family of preschools. We'll support you every step of the way – from applying and touring, throughout your days with us, and into the big transition to kindergarten. Let's get started!
Submit an Application
Applications for the 2024 – 2025 school year open on Wednesday, September 6 at 9:00 am.
When you select the "Apply" button, you will be prompted to either log into your existing JCCSF account or create a new one. Once you're logged into your account, select "Personal Information" from the settings, and under "My Household" create a new contact for your child. Then when you continue onto the application, select your child's profile to complete the process.
Take a Tour
Tours are scheduled from October 2, 2023, through January 30, 2024. Once you submit your application, you will be invited to register for a tour.
Fill Out a Questionnaire
After completing a preschool tour, you will receive a Post-Tour Questionnaire that needs to be returned to complete the application process.
Decision Time
Admission letters are sent in mid-March for fall enrollment.
Enroll
After accepting your spot, you'll receive an enrollment agreement and a non-refundable $600 deposit is due. We maintain an active wait pool and fill additional spaces as they become available throughout the year. Families who have applied, but not toured, will still be considered for mid-year vacancies.
Financial Assistance
Once you've accepted your spot at one of our preschools, you can submit your application to receive adjusted tuition for the upcoming school year.
HELPFUL REMINDERS
To be considered for enrollment in the 2024 – 2025 school year, your child must be 2 years old by August 19, 2024.
You must complete all three steps of the application process.
Only one application is required for admission to all three preschools.
Questions about applying or touring? Contact Theresa Arroyo at 415.292.1252 or tarroyo@jccsf.org.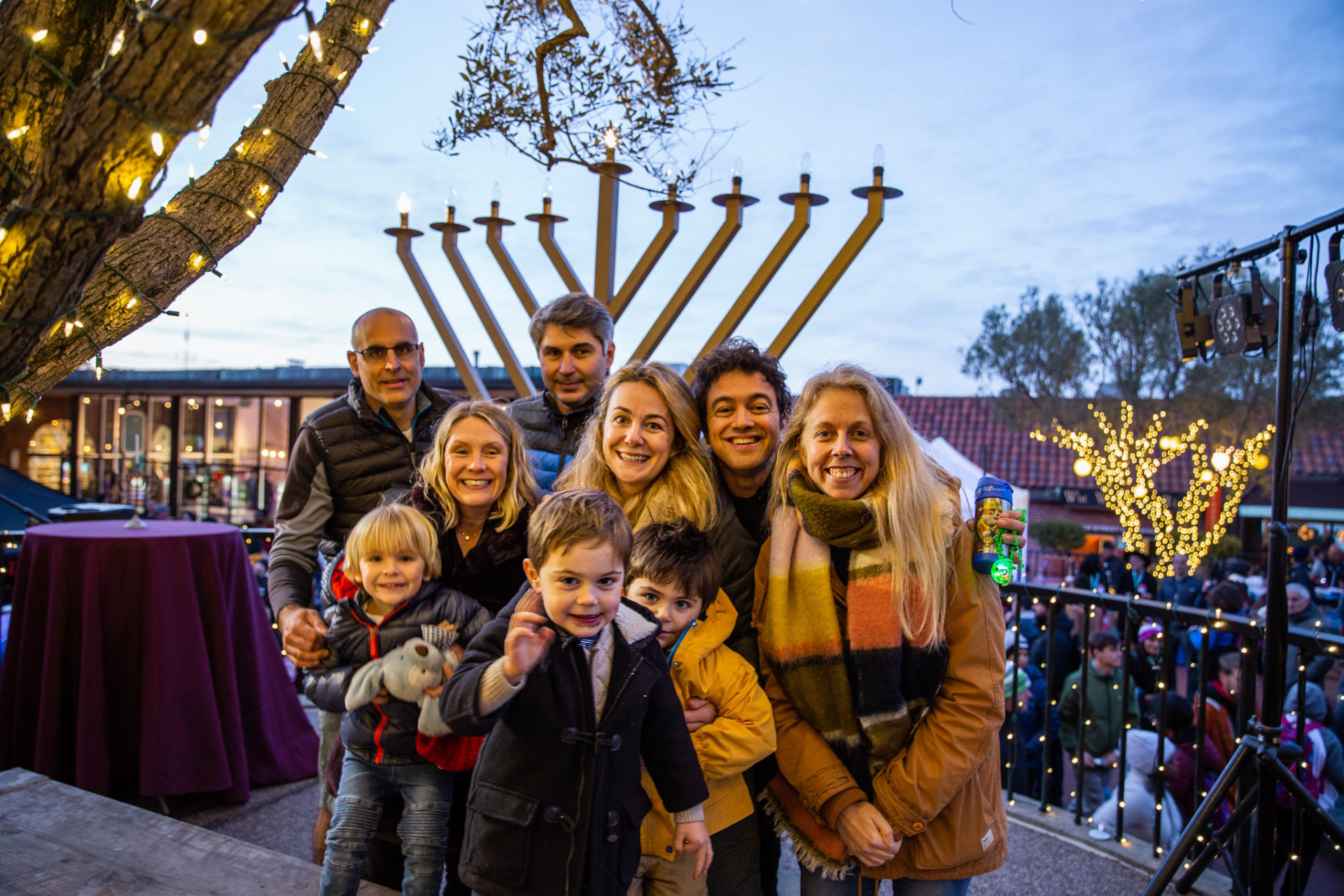 DOING JEWISH AT THE JCCSF
We are committed to creating an inclusive community that's infused with meaningful Jewish values. We celebrate holidays with our children and families throughout the year, as well as weekly Shabbat with fresh challah bread and juice. The JCCSF's core values are drawn from our engagement with wisdom culled from millennia of Jewish traditions, which teach compassion and respect, lifelong learning, civic responsibility and social justice.
OUR TEACHERS
Our teachers listen to and observe children closely to plan and proceed with each day's experiences, co-constructing the learning experience and exploring together.
Average teacher-child ratio of 1:5
80 teachers on site across our three schools
Each teacher receives 100 hours of professional development per year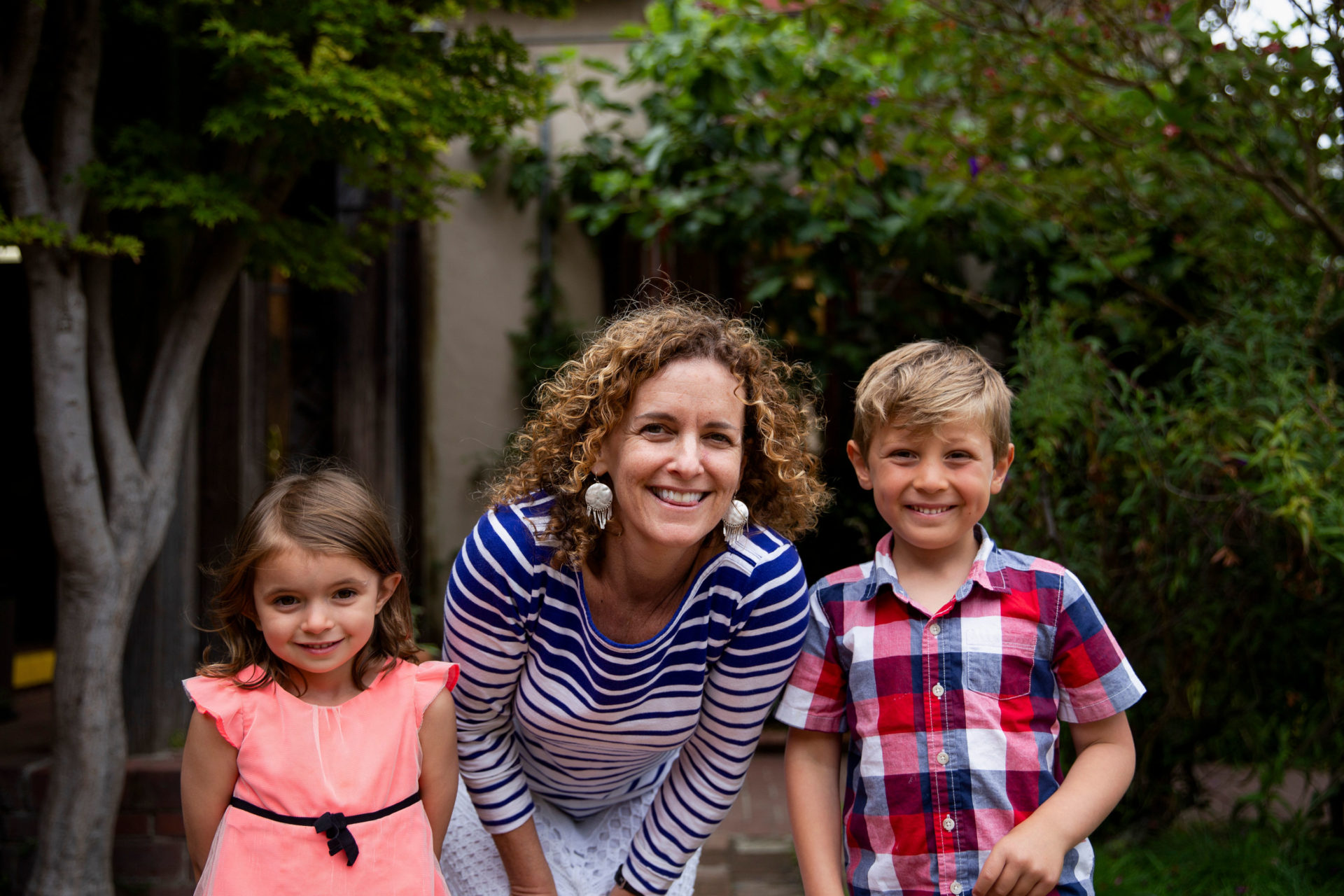 PARENT INVOLVEMENT
Our Parent Council is essential to the mix, building community for our families and supporting our teachers. From volunteering in the classroom as a Room Parent, to helping with Shabbats and events, you'll share in your child's preschool experience and make friends, too!
OUR CLASSROOMS
Our schools feature spacious classrooms and outdoor play areas, garden spaces and art studios. Each location is unique and lovingly decorated and appointed with games, toys, musical instruments and more.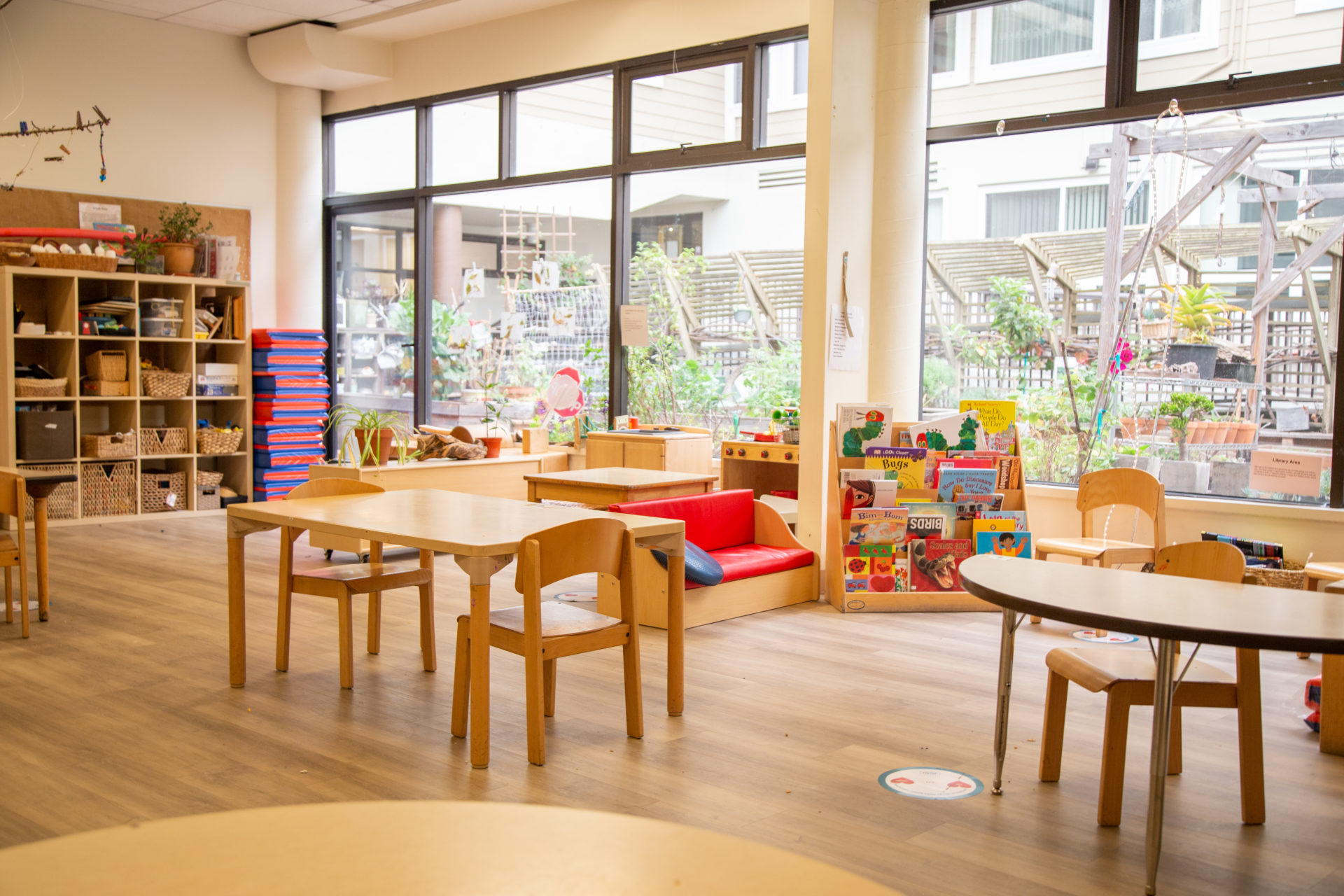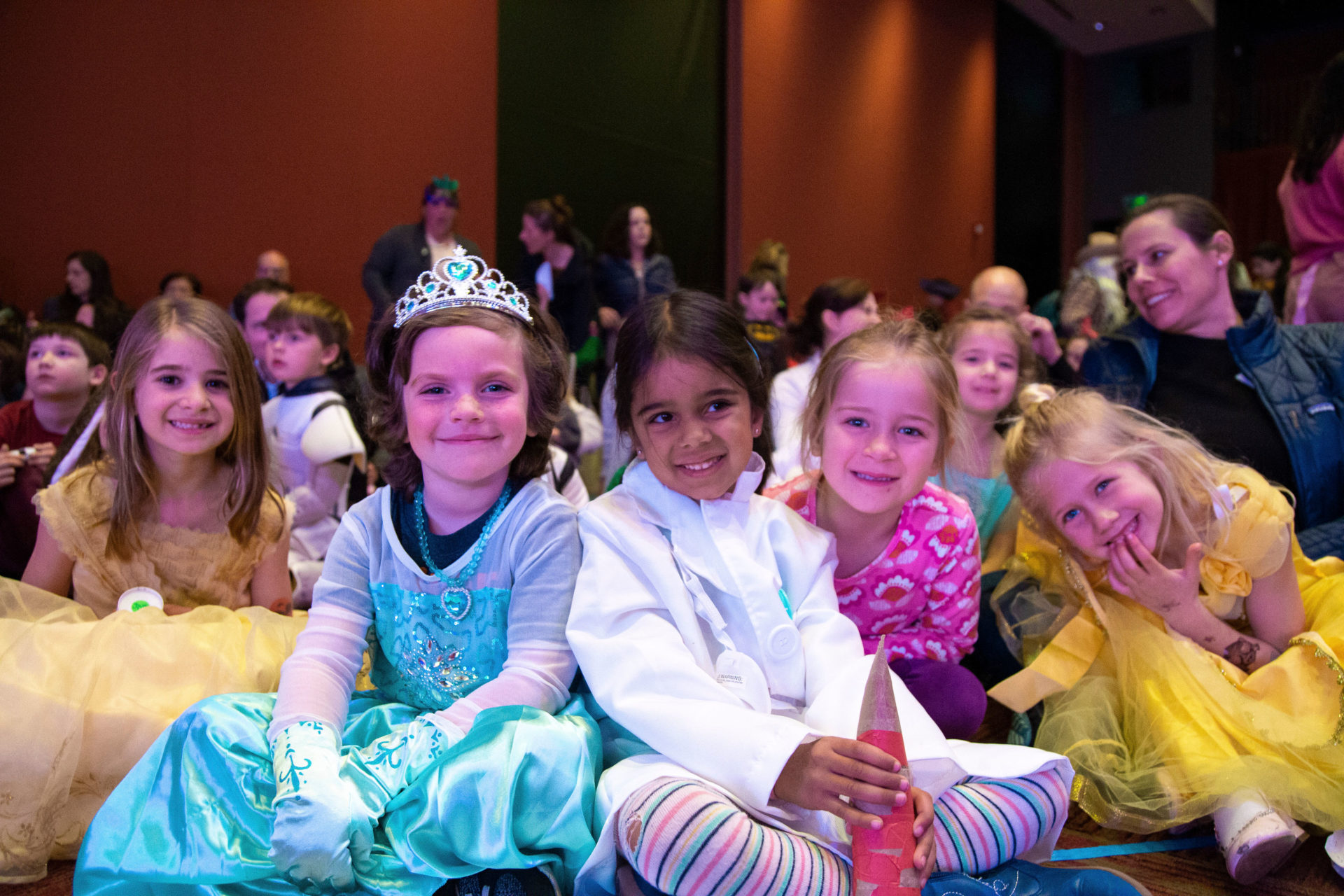 DIVERSITY, EQUITY & INCLUSION
All children have the right to equitable learning opportunities that help them achieve their full potential as engaged learners and valued members of society. Families of all faiths, backgrounds and abilities are welcome to apply.
FAQs
WHAT IS REGGIO-EMILIA PHILOSOPHY AND HOW IS IT APPLIED?
Over forty years of dedicated work from Reggio Emilia inspires us to further think about the rights of children, their autonomy, and to listen for what they know and want to know. This will challenge our inherited impulses to contain, correct, and guard children. Observing, documenting, reflecting, designing, and experimenting on the teachers' part will make this ongoing shift possible. The listening and observation teachers do will enhance their ability to create sensitive contexts for children's play and learning and then teachers can truly recognize the insights the children and small group work can bring.
WHAT DOES A TYPICAL DAY LOOK LIKE?
After welcoming the children to school, we begin the day with a time of open exploration that can include art, blocks, dramatic play, reading books, mark-making, science exploration or outdoor play. A mid-morning snack and meeting then take place before we move into small group facilitated experiences with classroom teachers and art/nature/music specialists. We then head outside for some playtime before lunch. Half-day students then have a closing meeting and prepare to go home, while full-day students transition to a rest period with either a nap or meditation. The afternoon continues for full-day students with another small-group experience and more time playing both inside and outside before we wind down for the day with a final meeting before preparing to be picked up.
DOES MY CHILD NEED TO BE JEWISH TO ENROLL?
No. Children of all faiths and backgrounds are welcome to apply.
HOW MANY STUDENTS ARE IN A CLASS?
Our average teacher/student ratio is 1:5, with slightly small ratios for our younger kids.
Age 2: Ratio is 1:4/5
Age 3: Ratio is 1:4/5
Age 4: Ratio is 1:6
Age 5: Ratio is 1:6
IS FINANCIAL ASSISTANCE AVAILABLE?
This is our first year at the school and our 3-year-old son is loving it. He has flourished and developed so much since starting in August. The teachers are caring, loving and provide an engaging environment for kids . . . This school has my highest recommendation!

Debbie F.

Brotherhood Way Preschool Parent
I can't say enough great things about this school! Between two children, we have been at the school for 6 years. Our experience gets better and better each year. The teachers and staff are so warm and nurturing. The families and community are fantastic.

Randi S.

Helen Diller Family Preschool Parent
The school's approach, space, and leadership team foster an environment that builds good kids. During our time there, the parent community provided wonderful support and camaraderie as well.

Donald C.

Rosenberg Early Childhood Center Parent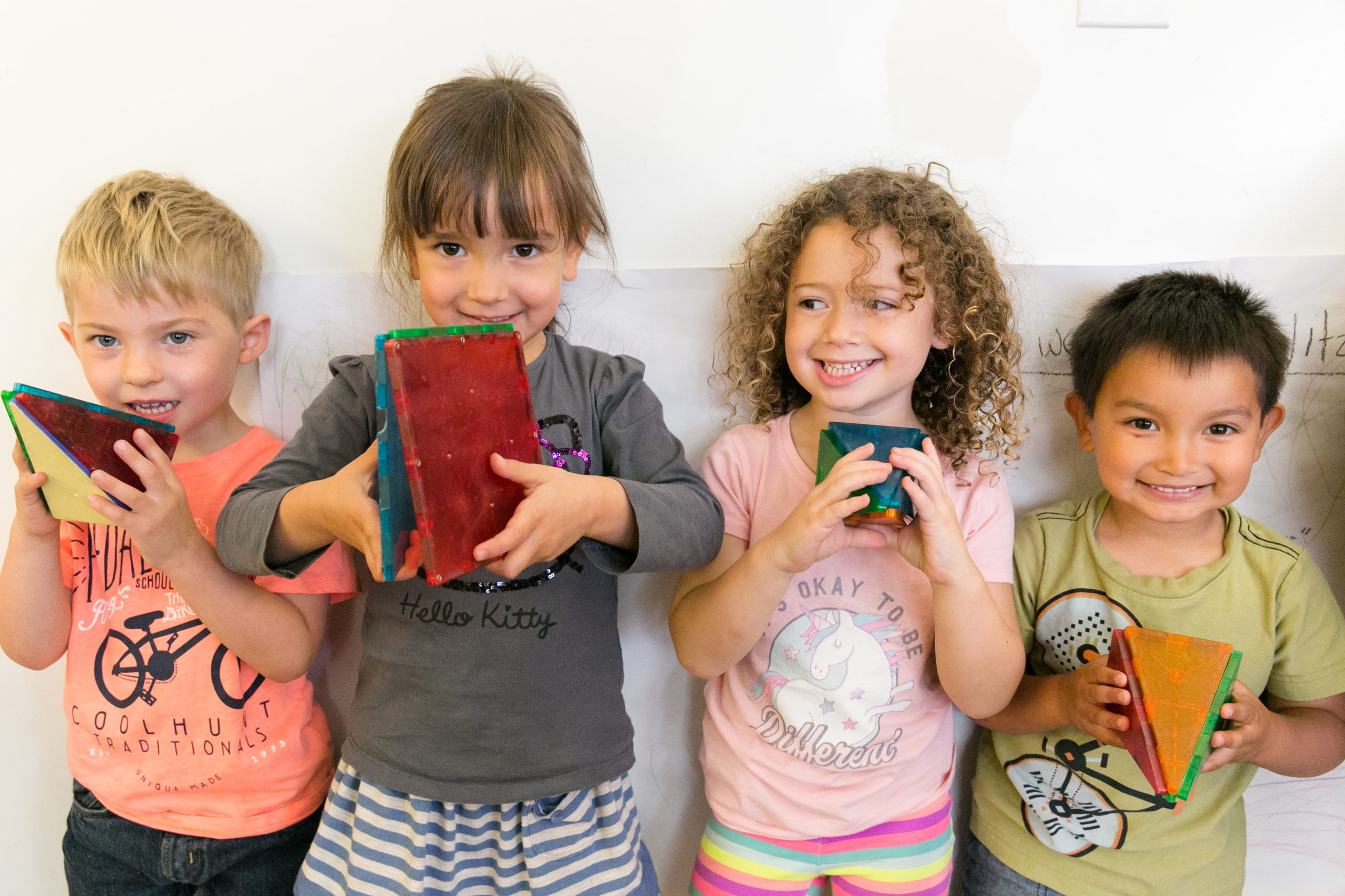 Contact Us
Have a question about our preschools? Reach out to our team — we'd love to hear from you!