Mazel tov! It's time to celebrate! Big or small, sophisticated or informal, we've got the perfect place for you to celebrate your once-in-a-lifetime event. Whether you're having a wedding, bar/bat mitzvah or other milestone event, we're here for you.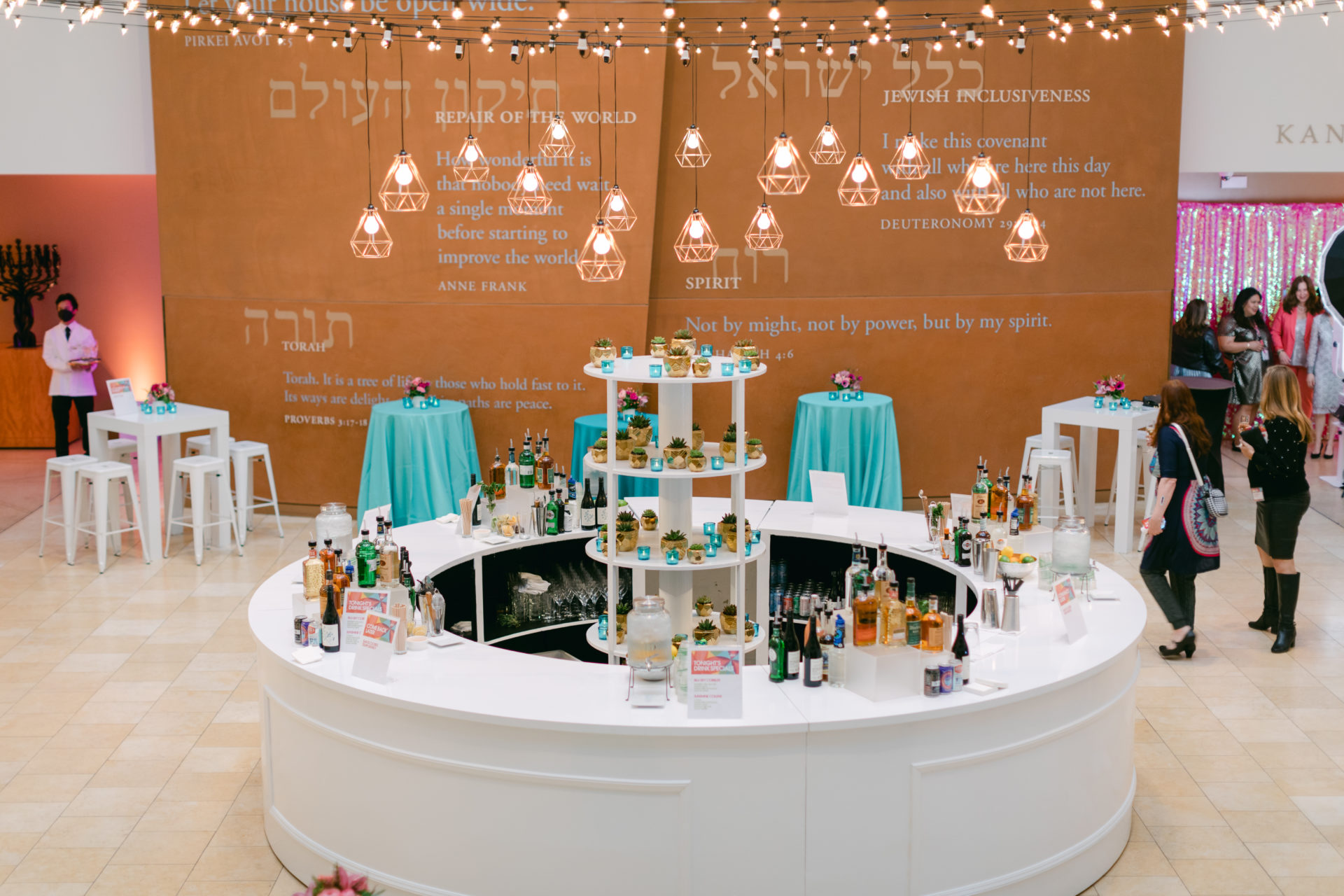 POTTRUCK FAMILY ATRIUM
Three floors, open and airy, surrounded by art, sparkling glass and windows, our atrium is simply breathtaking. With a dramatic skylight and beautiful stone floor, the atrium includes several pieces of art and sculptures, creating impressive backdrops for ceremonies and picture-taking. 
Artist Joy Wulke's sculpture, "Ruach – The Bridge of Breath," suspends from the ceiling – its glass insets casting colors against the walls as sunlight filters in through the dramatic skylight. A 30-foot sculpture rises from the Jerusalem stone floor creating an impressive backdrop for ceremonies and picture-taking. 
Room Details
Square Feet
2,450
Capacity
300 Standing Reception | 150 Theater Style | 72 Banquet Seating
Perfect for
Wedding Ceremonies
Cocktail Receptions
Daytime Events
Bar and Bat Mitvahs
Add-On Space
KANBAR HALL
On the main floor, right off the atrium, Kanbar Hall is our largest event space and the perfect place to celebrate. With state-of-the-art sound and lighting systems, you and your guests are in for a real treat. A massive stage, glorious theater seating including an optional balcony, a high-end, professional green room for talent, a large screen, textured walls, and a host of ways to set up your banquet or cocktail seating. 
Room Details
Square Feet
4,367
Capacity
480 Theater Style | 450 Standing Reception
330 Banquet Seating | 300 Conference Seating
Perfect for
Weddings
Bar and Bat Mitzvahs
Performances
Conferences
Concerts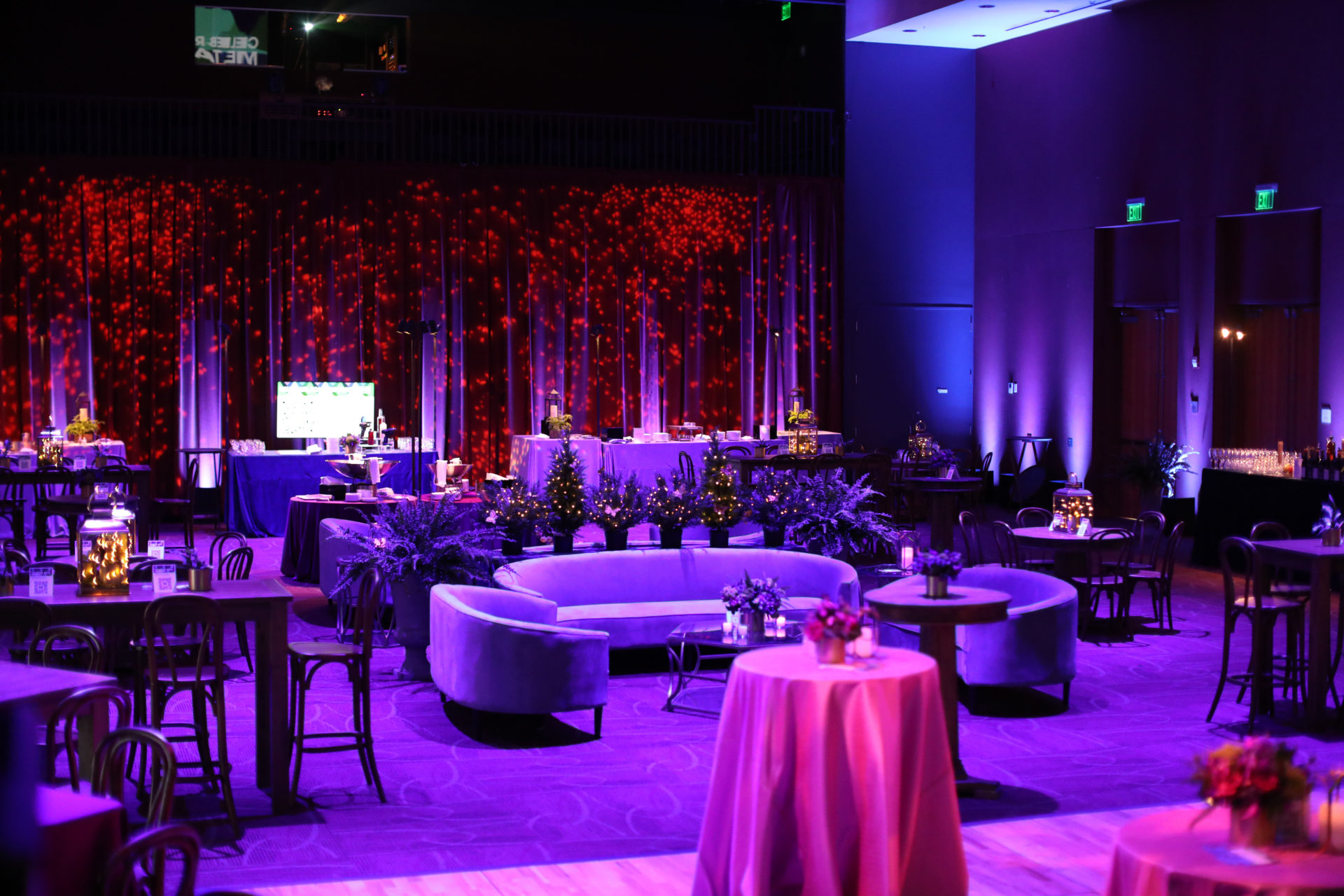 FISHER FAMILY HALL

 
Located adjacent to our atrium, Fisher Family Hall features a gorgeous wood floor, frosted glass walls, a large screen and plenty of A/V equipment available including CD players, wired microphones, and a podium, making this one of our most popular and versatile spaces for private events. 
With an attached catering kitchen, events are seamlessly managed, which is one reason guests love Fisher Family Hall for dinner and dancing.  
Room Details
Square Feet
2,350
Capacity
220 Theater Style | 200 Standing Reception
165 Banquet Seating | 100 Classroom Seating
Perfect for
Weddings
Bar and Bat Mitzvahs
Conferences
Meetings
Add-On Space
THE HANGOUT
This place is cool. Complete with a mini-kitchen and bar, think couches and hanging out in this comfortable, mid-size space. It has a big communal table and a private street entrance with glass doors that can stay open to let in the light, or draped to keep your event private. The Hangout is a stylish, stand-alone space for more intimate groups. If you're looking for warm and inviting, relax – your search is over.   
Room Details
Square Feet
1,49
0
Capacity
70 Standing Reception
Perfect for
Birthday Parties
Cocktail Receptions
Youth Events
Add-On Space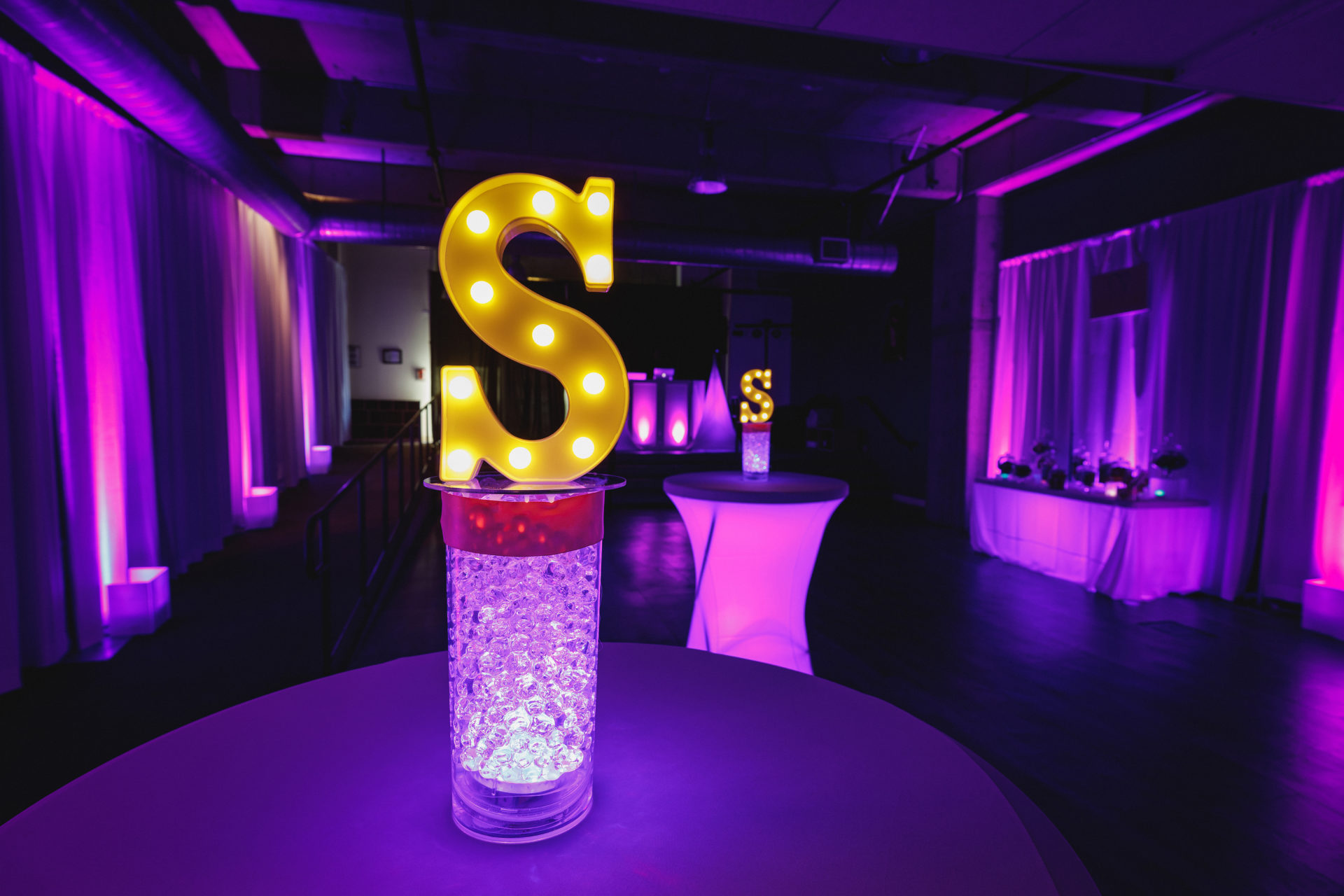 Resources and FAQs
There is nothing we like more than making you feel at home, whether it's for that big presentation or a "pop" of champagne. And we hope to welcome you soon.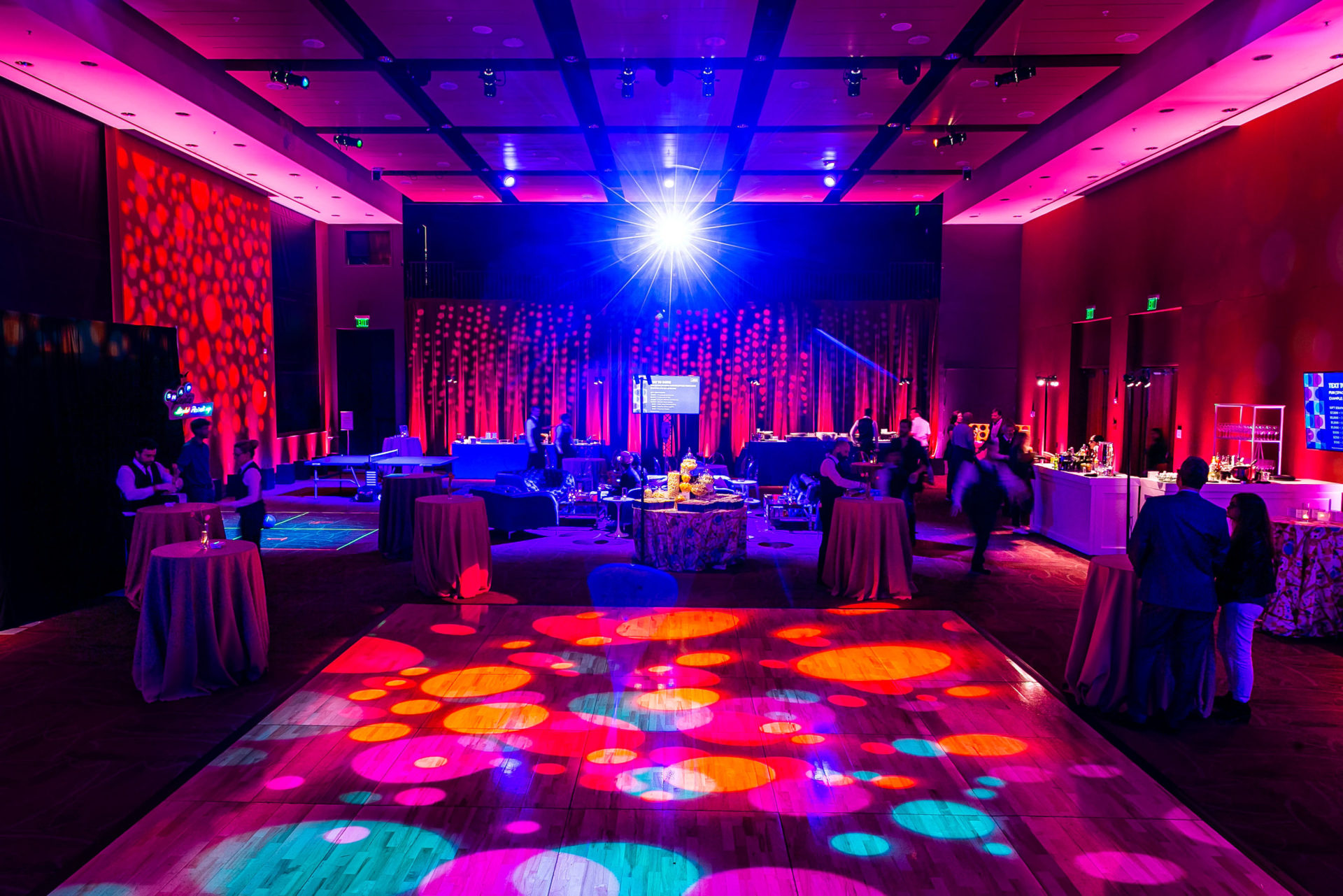 HAVE QUESTIONS ABOUT RENTING OUR SPACE?
We are currently booking private events including weddings, bar and bat mitzvahs, meetings and more.