Welcome back to the dance studio! When kids dance, they get so much more than just an outlet for excess energy – they become more socially aware in groups, learn how to express themselves creatively, and grow in strength, flexibility, coordination and balance.
At the JCCSF Dance School, our talented instructors guide children in various styles of dance, including ballet and hip-hop. The tiered dance programs teach a progression of skills from foundational steps to choreographed performances – creating inspiring young artists throughout our community.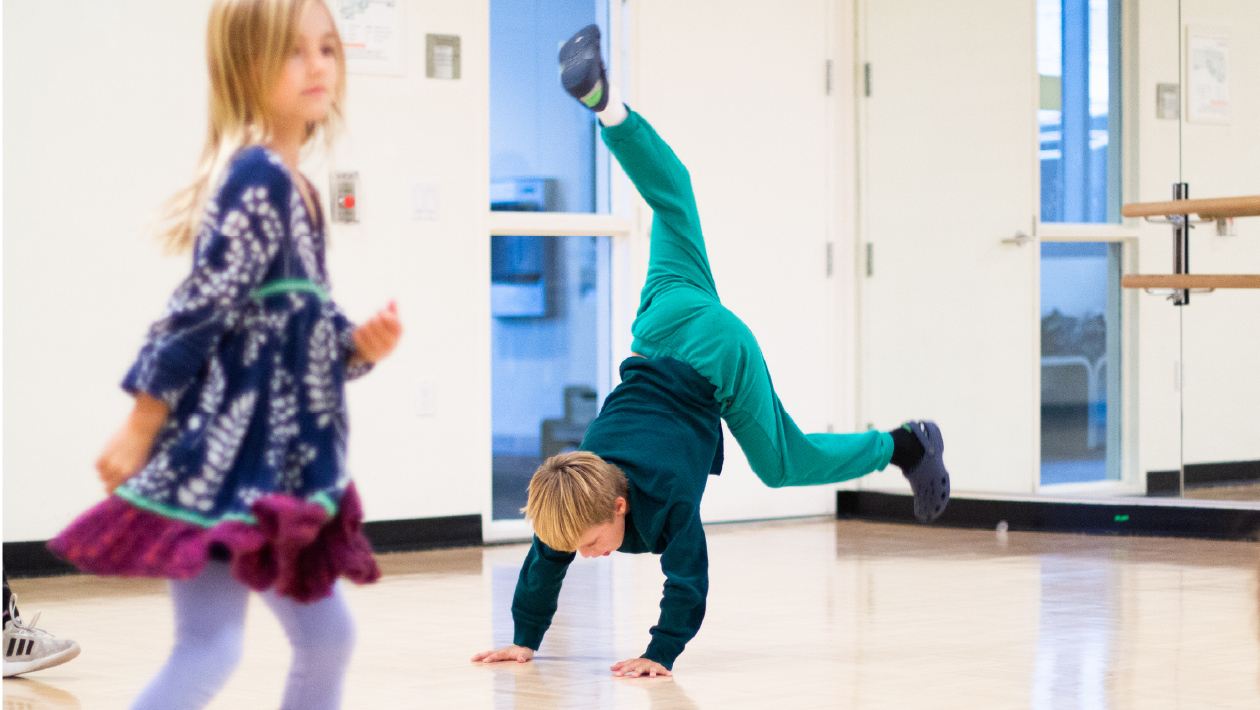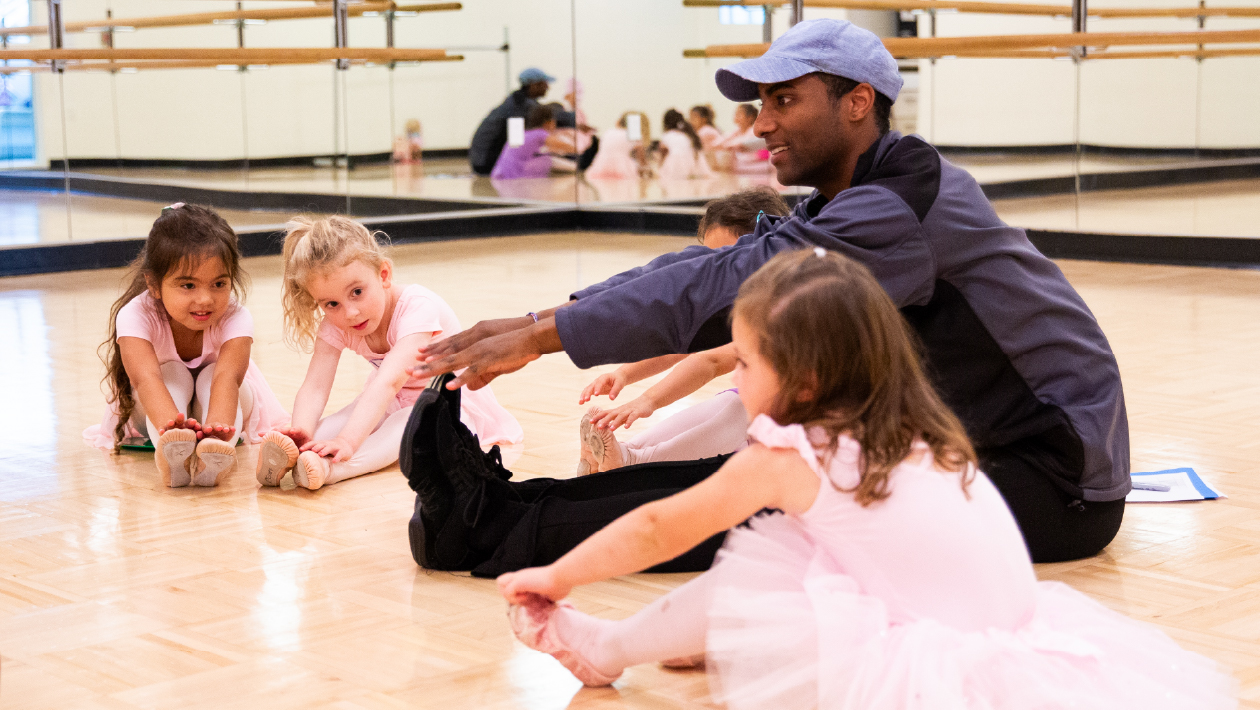 Classes & Rates
Spring Registration Now Open
Dates: January 8 – May 24 (20-week sessions. No classes 1/15, 2/19, 4/8 – 4/11, 4/23)
Classes on dates with holiday closures have been prorated accordingly.
Are you a JCCSF member? Save even more with a Community Membership!
Toddler and Preschool Classes
Toddler Movement (Ages 18 months – 2.5 years): Toddlers get the wiggles out with games, body awareness and an introduction to basic dance moves.
Ballet First Steps (Ages 3 – 5): In their first look at ballet, children will play movement games to build balance and body awareness, learning simple dance phrases and teamwork. (If your child turns 3 between 1/8 – 5/23/24, they are eligible for Ballet First Steps.)
School Age Classes
Ballet Level 1 (Age 5 – 7): Children learn foundational ballet movements such as pliés, tendus and beginning use of arms in an encouraging environment.
Ballet Level 2 and 3 (Ages 6 – 8): Building on Level-1 knowledge, students will start incorporating jumps, counting and simple combinations while working on strengthening and expanding technique. Dancers will participate in the Fall, Winter and Spring recitals.
Beginning Hip-Hop (Ages 6 – 10): Students new to hip hop learn basic movements such as Bounce, Rock and Grove, while gaining confidence and coordination.
Intermediate Hip-Hop (Ages 7 – 11): Building on foundational training, students continue to develop knowledge of dance and choreography through more complex steps and musicality.
Private Group Dance Classes: If you are interested in private group dance classes (Ages 3 – 16), please contact us at dance@jccsf.org.
Does my child need to have prior training or experience to join a dance class?
We encourage students of all levels to join our dance program. Recreational classes are designed to build a dancer's confidence and provide a foundation for their dance learning.
What should my dancer wear for class?
Dancers should wear clothes that are comfortable to move in and hair should be tied back out of their face. See below for class-specific uniforms. As a gender-neutral option, students are welcome to choose their uniforms from the options below.
All items can be found at SF Dance Gear (551 Hayes St.) or online at sfdancegear.com or amazon.com.
Toddlers:
Any moveable athletic wear with non-canvas ballet shoes.
Ballet I:
Leotard – Light Pink
Tights – Pink
Ballet Slippers – Any non-canvas ballet shoes (Recommended: Bloch "Dansoft" children's pink ballet slipper)
Any ballet Mock Wrap Skirt (optional) – Pink
Ballet II/III:
Leotard – Black
Tights – Pink
Ballet Slippers – Any non-canvas ballet shoes (Recommended: Bloch "Dansoft" children's pink ballet slipper)
Black Wrap Skirt (optional) – Black
Boys All Levels:
Leotard – White
Tights (Shorts) – Black
Ballet Slippers – Any non-canvas ballet shoes (Recommended: Bloch "Dansoft" children's black ballet slipper)
Hip Hop All Levels:
Please bring comfortable baggy clothes (optional form-fitting clothing) and danceable shoes (sneakers or any street shoe is allowed).
Does your program offer performance opportunities?
Classes end with an in-class performance during the last week of the session. In spring, the Dance School holds an annual recital.
Is financial assistance available?
Get in Touch
Contact Us
Have a question about JCCSF Dance School? Reach out to our team – we'd love to hear from you!
JCCSF Dance School Contact Form