Our building holds many surprises – including a secret gem of an art gallery located on the second floor. The Katz Snyder Gallery has showcased many notable artists and supported an abundance of local causes over the years. A vibrant example of the way our community comes together, the gallery sparks meaningful dialogue, time and time again.
Check out the current exhibition Magical Thinking – Superstitions & Other Persistent Notions, a collection of works from over 20 contemporary artists who explore superstitions in Jewish life, protective amulets, Jewish folklore characters and symbolic imagery like the hamsa, black cats, and mirrors. This travelling exhibition is curated by The Heller Museum at Hebrew Union College and will be on display through January 7, 2024.
Permanent Installations
Prominent artists with works on permanent view include Sol LeWitt, Luigi Del Monte and Joy Wulke. Thought-provoking exhibitions have been held on the relevant topics of immigration, social justice and community building in San Francisco.
Everyone is welcome to contact us with proposals. We welcome exhibitions from local artists as well as national and international travelling exhibitions. The process of reviewing may take several months. Thank you for completing the online submission form. We're here to keep artistic expression thriving – and your curiosity piqued.
We've had some thought-provoking and imaginative works in our gallery over the years. Check out some of our past exhibits below.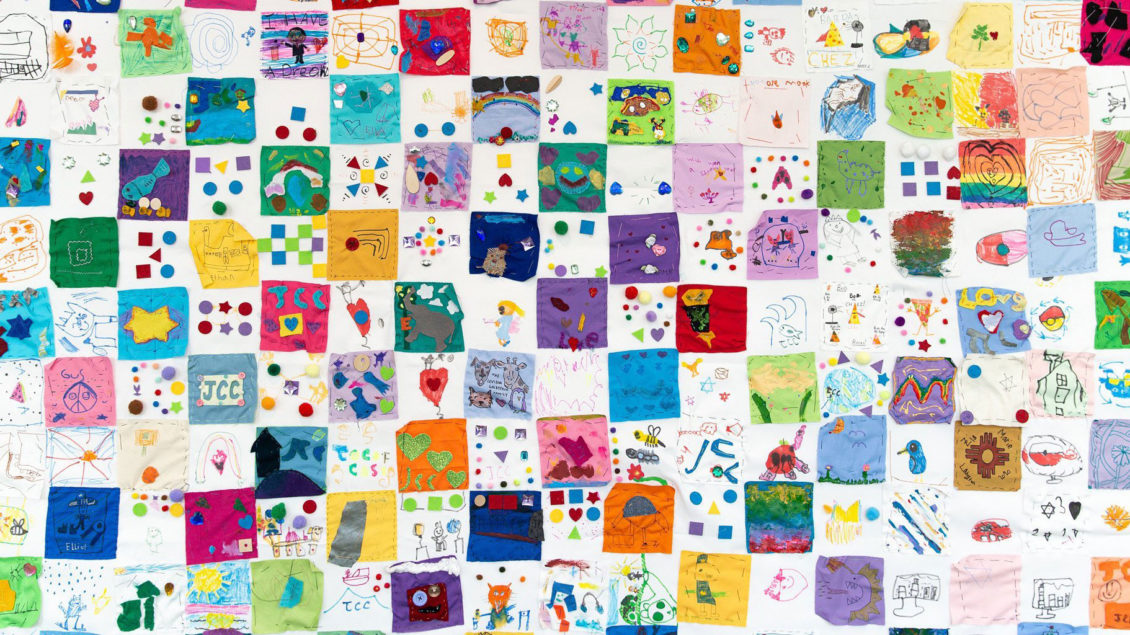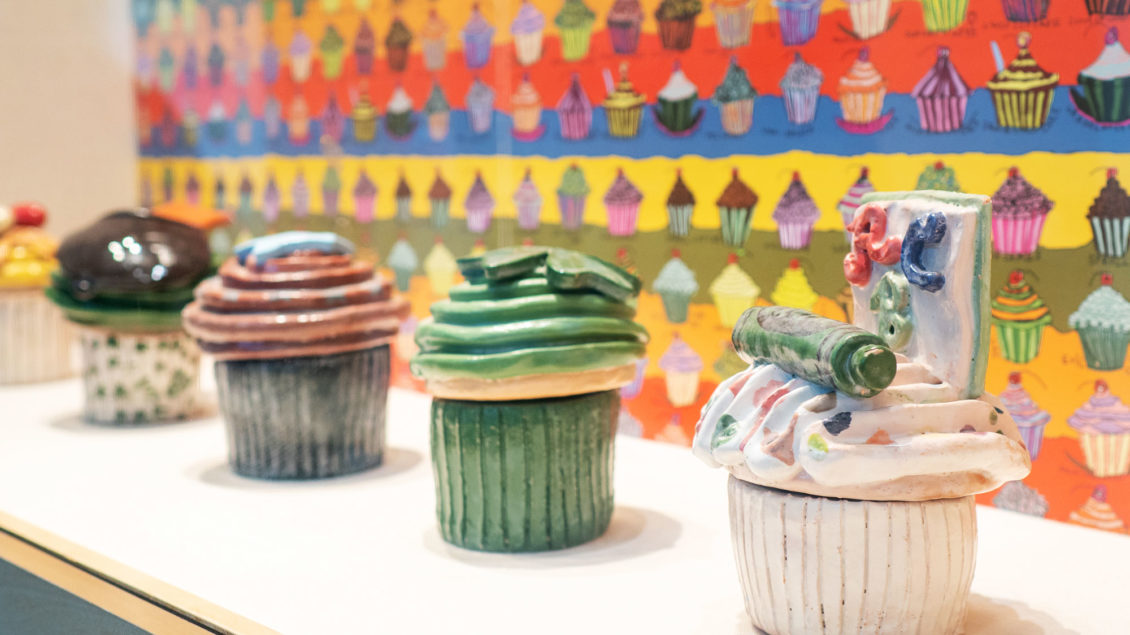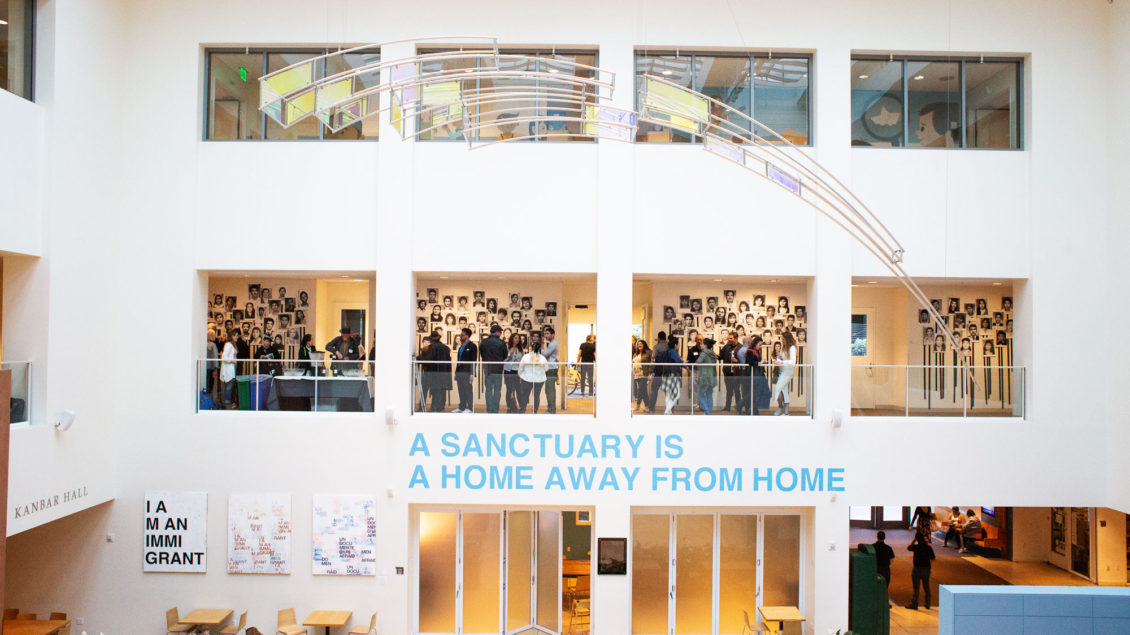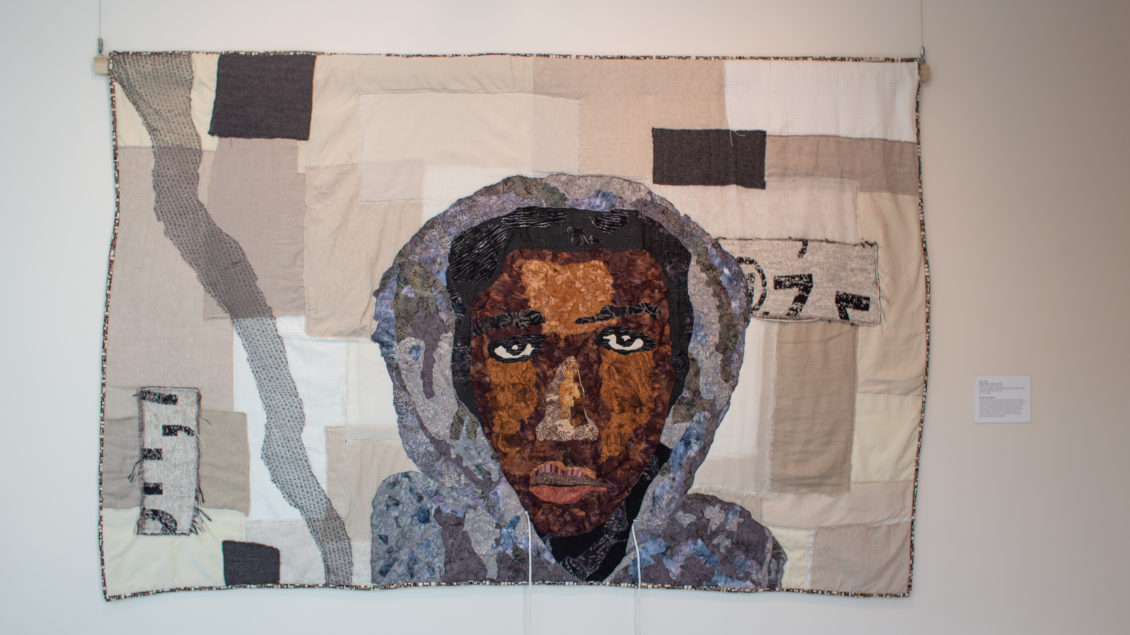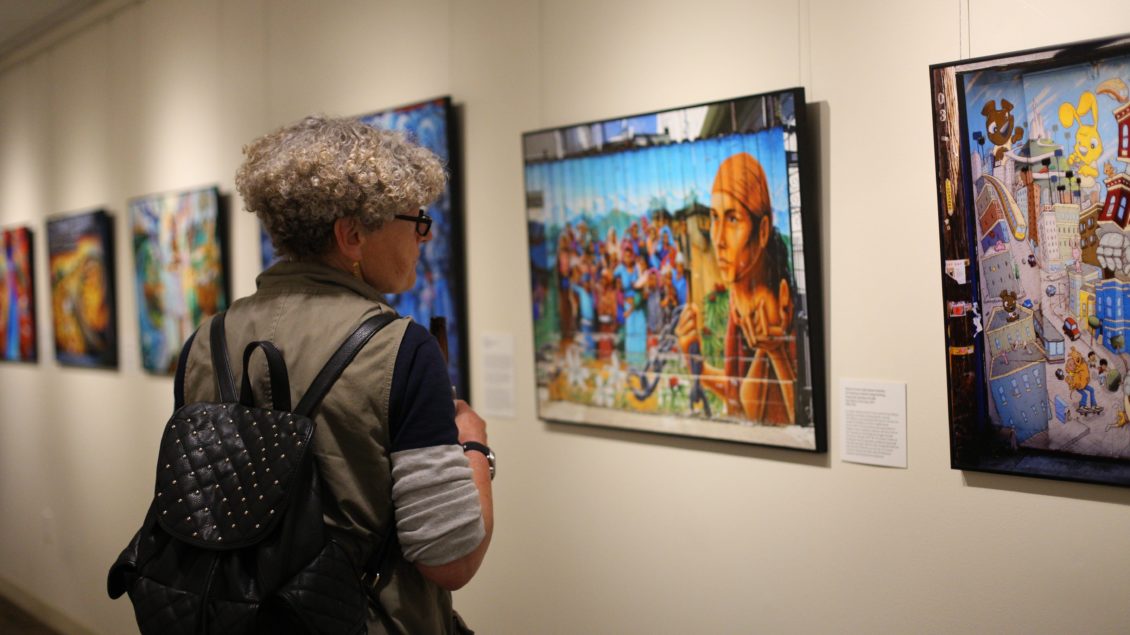 Elementary Expression
Art by the Kids of the JCCSF Afterschool Program
Feb – April 2020
Our first-ever exhibition of artwork from our Afterschool Program. The pieces our students have dreamed up show intention, collaboration and imagination. Each work is inspired by the core competencies of the program: Creativity, Curiosity, Movement, and Community. The Hebrew word kavod, meaning "respect" or "honor," guided our thematic programming. It's all to empower young ones to be engaged and impactful members of our community and the world at large.
Big Bellies
Sep 2019 – Feb 2020
This exhibit celebrates food at large, a popular subject at the Creativity Explored studios which gives artists with developmental disabilities the means to create and share their work with the community, celebrating the power of art to change lives. This expansive collection sparks a larger conversation around cultural identity, family traditions, class and nourishment.
La Frontera: Artists Respond to the U.S.–Mexico Border
Apr – Jul 2019
A powerful exhibition showcasing the work of established and emerging contemporary artists who explore themes of immigration, migration, detainment and asylum. Their work reflects global turmoil, migration and border issues and offers fresh viewpoints on human rights. Organized by David J. de la Torre.
Connecting Threads: Quilts from The Social Justice Sewing Academy
Aug – Dec 2018
Implementing hands-on workshops in schools, prisons and community centers nationwide, the Social Justice Sewing Academy (SJSA) empowers young people to use textile art as a vehicle for personal transformation and community cohesion, to become agents of social change. They share their stories – often related to issues like gender, discrimination, mass incarceration, gun violence and gentrification – through powerful imagery created in cloth.
Mission Murals: Art, Politics and Community Preservation
Oct – Jan 2018
From the 1960s to the present, artists and activists in San Francisco's Mission District have been creating public murals to express a new social paradigm – on fences, in public parks and on the walls of buildings throughout the Mission. Precita Eyes Muralists, a non-profit organization dedicated to educating communities about the process and the history of public art, has inspired artists locally and throughout the United States to create public murals to spark community building and historic preservation.