Events at the JCCSF are more than gatherings, they're a place to connect – to learn, grow, celebrate, and be inspired. They're experiences to remember.
From grand and elegant to casual and comfortable, we can accommodate anywhere from 10 to 480 guests. Our venue has distinctive spaces ranging from a 3-story atrium, to a charming library, a grand hall, a theater, a lounge and a range of large to small meeting rooms.
At the JCCSF, you and your guests will be well taken care of – with the warmth and professionalism you'd expect from a true community partner. All are welcome to host your event with us.
Available amenities
Free Wi-Fi
Underground parking at a discounted rate
Fitness Center
Three catering kitchens, including kosher & vegetarian
Rentals include
Tables and chairs
Set-up and break-down labor
On-site facility coordinator to assist in planning
Wireless internet access
** Please note: The JCCSF is not hosting pool parties or indoor birthday parties in our gymnasium at this time.
Additional Resources
There is nothing we like more than making you feel at home, whether it's for that big presentation or a "pop" of champagne. And we hope to welcome you soon.
| Venue Name | Theater Seating | Standing Reception | Banquet Seating | Classroom Seating | Conference Seating | Square Footage |
| --- | --- | --- | --- | --- | --- | --- |
| Kanbar Hall | 480 | 450 | 330 | 110 | 300 | 4,367 |
| Pottruck Family Atrium | 150 | 300 | 72 | N/A | N/A | 2,450 |
| Fisher Family Hall | 220 | 200 | 165 | 105 | 50 | 2,350 |
| The Hangout | N/A | 70 | N/A | N/A | N/A | 1,490 |
| Beit Midrash | 50 | 75 | N/A | 25 | 40 | 953 |
| Gallanter Family Hall | 60 | 75 | 55 | 35 | 40 | 900 |
| The Lounge | 45 | 30 | N/A | 19 | 24 | 825 |
| Boutique Spaces | 45 | 25 | N/A | 28 | 20 | 662 |
No matter what kind of event you've got in mind, we have the resources you need to make it successful. From food to A/V equipment to all kinds of Jewish ritual items for rent, the events team at the JCCSF will help you pull it all together and shine. 
We're excited to welcome you and your guests to our extraordinary building. Please check out our FAQs below that will help make your private event a success.
Event Requests
How far in advance do I need to book my event? 
Inquiries can be made at any time, and we prefer to have at least one month of lead time to prepare for events that host up to 100 people.  For larger-scale events of 100 people or more, a longer lead time is necessary.   
How do I request to host an event? 
If you're ready to speak with our Private Events Manager, just fill out a Request a Proposal.  Once received, our Private Events Manager will check availability and send you a personalized quote. The space may be put on hold until a contract is issued.  Your event is fully confirmed once there is a signed contract, a 50% payment of the venue rental fee, and a refundable deposit. 
Can I place a hold on a date?
A hold may be placed at almost any time on a rental space for a maximum of two weeks, if available. Holds are valid unless another party inquiries about the space, in which case you will get the first right of refusal on event space.   
How do I set up a site visit?
On-site visits for large-scale events in Kanbar Hall are required.  In other spaces, site visits are highly recommended.  Site visits are available on Tuesdays & Thursdays and can be scheduled through our Private Events Manager.  Please reach out to them to schedule.   
How early can I arrive to set up for my event?
Access to the event is provided two hours before your event. Early access is charged at an hourly rate. 
Rental Fees
What is the cost of hosting my event?
Event costs vary depending upon the number of guests, length, and venue rental. Most event inquiries will receive a personalized quote within 48 hours based on the details and nature of the event.  Larger events may require more time for a site visit and production consultations.   
How can I get a price quote for my event?
For pricing information please fill out the Request a Proposal form.
How are fees collected?
Clients are charged a refundable $500 security deposit which is due upon signing. Usually, half of the payment is due upon signing and the remainder is due 60 days before your event.  
Is there a non–profit discount on rentals?
Yes, non-profit organizations receive a discount on the venue rental fee. Please contact our Private Events Manager to learn more about our nonprofit discounts. 
What are the venue hours included in the rental fee?
Events are typically booked in 4-hour (minimum) blocks during regular business hours. Special allowances can be made for larger-scale events that extend after regular business hours.
What is included in the venue rental fee?
The venue rental fee includes the use of the event space(s) outlined in your contract.  Also included are:  
Tables, chairs and set-up of furniture the JCCSF already owns

 

Set-up and break-down of JCCSF assets

 

An on-site facility coordinator to assist in planning

 

Basic lighting

 

High speed Wi-Fi

 

White paper tablecloths  

 
What is NOT included in the venue rental fee?
The JCCSF does not provide: 
Cloth linens (though white paper table clothes can be provided if requested)

 

Event planning services

 

Floral or any other décor

 

Food and beverage

 

Entertainment or any other element that is needed for your event

 

Glassware and food utensils – They must be brought in by the client or caterer

 
Rental Inclusions
Who will be the point of contact for my event?
The Private Events Manager will assist with initial event inquiries and is your main point of contact up until the contract is signed.  Clients will then be introduced to our Event Operations Team and Event Coordinator, who will be your primary point of contact.  This team will work directly with you or your point of contact, ensuring operational policies and procedures are in place, allowing for a smooth, pleasant experience.  
What does the JCCSF Security team do at my event?
Our Security team will be on site to guard all access points during load in, event and load out. Additionally, they can be hired for extra security needs. 
What services are included when you book at the JCCSF?
The JCCSF provides customer service from start to finish for your event.  We will ensure the set-up and room arrangements are made prior to the event date. Our Program Support will set up the room with tables and chairs and AV equipment requested.  
What kind of furniture does the JCCSF provide?
The JCCSF has card tables, 6' rectangular tables, and 66'' banquet tables as well as chairs.  We have a limited supply of armchairs, side tables, and other various items that are available as needed.  We also have branded signage upon request.
Is Wi-Fi included in my event?
Yes, the JCCSF has a free public guest WI-FI network to be used at your convenience.  
Are there kitchen facilities available on site?
The JCCSF has three kitchen facilities, which can be rented at a daily fee.  We have a Preferred Caterers list who have worked in our building.  All caterers must provide proper licensing and insurance documents. If food is merely being dropped off, then no kitchen rental is needed.    
Do I need an event planner?
An event planner is not required, but always recommended for larger events.  Event planners may be sourced by client and can work with our team to ensure success.  
Facilities
What are the regular business hours of the JCCSF? 
The JCCSF is open Monday – Friday from 5:30 am – 9:00 pm, and Saturday – Sunday from 7:00 am – 5:00 pm, unless otherwise noted for holidays. Please check the JCCSF website or check with the Private Events Manager to confirm availability. 
Is there parking at the JCCSF? 
The JCCSF has a paid indoor parking garage and rates are posted here on our website. A special parking rate can be arranged with the Private Events Manager if stated in the contract.  Ample street metered parking is also available.   
Is there public transportation that goes to the JCCSF? 
 The JCCSF is located in Pacific Heights, at the corner of California Street and Presidio Avenue. The JCCSF is accessible via the following SF Muni Lines: 
1 California, 3 Jackson, 4 Sutter and 43 Masonic all have stops at the corner of California & Presidio. The 2 Clement, 24 Divisadero, 33 Stanyan, 31 AX/BX Balboa and 38 AX/BX Geary all have stops within a few blocks of the JCCSF. Visit www.sfmuni.com for more information. 
Is there storage available on site before or after an event?
There is no storage available on site pre or post event. All items MUST be removed from the venue post event.  Arrangements must be made ahead of time if deliveries need to be dropped off. Deliveries must also be on days that are included in the rental contract.
Is there a loading dock at the JCCSF? 
There is a loading dock located on Presidio Ave for large deliveries for your event.  Please schedule with the Private Event Coordinator any deliveries or large items for drop off and pick up, which may be subject to additional charges.  
Are there lighting options available? 
The JCCSF has an on site production team. Limited customized lighting is available. Initial inquiries can be made during the site visit and discussed with the production team to be finalized in the contract.  
Is there any equipment available to rent for my event?
Yes, please speak with the Private Events Manager and Production team to identify other equipment needs and pricing.
Are animals allowed inside the event space?
No, animals are not allowed inside the JCCSF, unless they are registered service animals with proper vest and identification.
Permits
What permits are required at the JCCSF? 
Event insurance is required for all rentals and details can be found in our contract.  Additionally, an alcohol permit must be obtained if alcohol is being served or sold, and this license is generally available through the caterer. A one-day license can be procured through the ABC.   Outside alcohol is only permitted with a permit, or if the event is a Jewish ritual activity.  
Are candles allowed? 
Candles are allowed only when permitted if pre-approved by the JCCSF security team and event staff.  This includes the use of candles, food flame burners, or any other open flames.  See examples below:  
What is allowed:
Enclosed flame candles
Sterno flame for catering purposes. (Fire extinguishers are required at each Sterno table)
What is not allowed:
Open flame candles used in a decorative capacity are not permitted.
Unprotected and gel type candles are not permitted.
What is allowed with restrictions:
A limited count of 1-4 candles can be used for a religious ritual, ceremony, or service.
Candles must be firmly secured into candle holders. It must be a proper fit.
Open-flame candles must not be left unattended at any time. A dedicated JCCSF Security staff member must be present during the entire time frame that flame candles are lit.
Any associated costs of the Security staff member will be billed to the client.
The staff will be stationed near the open-flame candles.
The Security staff will have a fire extinguisher available.
Our Staff. Your Team
Events don't just happen on their own. And when it comes to creating a truly extraordinary event – or a highly productive, successful meeting – you need a team. Our talented, hands-on team is ready and waiting to help you bring your event to life.   
Catering at the JCCSF was one of the easiest and most professional places we've ever worked. The kitchen was large, spacious, and SPOTLESS!!! The staff are amazing and so helpful. Highly recommend!

EPIC BITES CATERING, Heshy Freid

Owner 
We hosted our first event at the JCCSF, and it was such a great experience that we're hosting another one next month. The staff is friendly and accommodating – always willing to help or make adjustments. The onsite, underground parking garage is a huge perk for SF events!  

ANTHEM, Emily Bone 
Our group has held monthly meetings at the JCCSF for years. The A/V support crew is terrific as are the folks at the information desk. Our members really appreciate their friendly, attentive, and supportive staff.

SF MUSIC ORGANIZATION- Terri S.
From beginning to end, the JCCSF was responsive, cordial, professional, and provided an excellent space to welcome our distinguished guests. We can't thank you enough for bolstering the success of our meeting. We will not hesitate to turn to your warm and competent staff again.

AUBE FOUNDATION FOR JEWISH LIFE & CULTURE, Shana Penn

Executive Director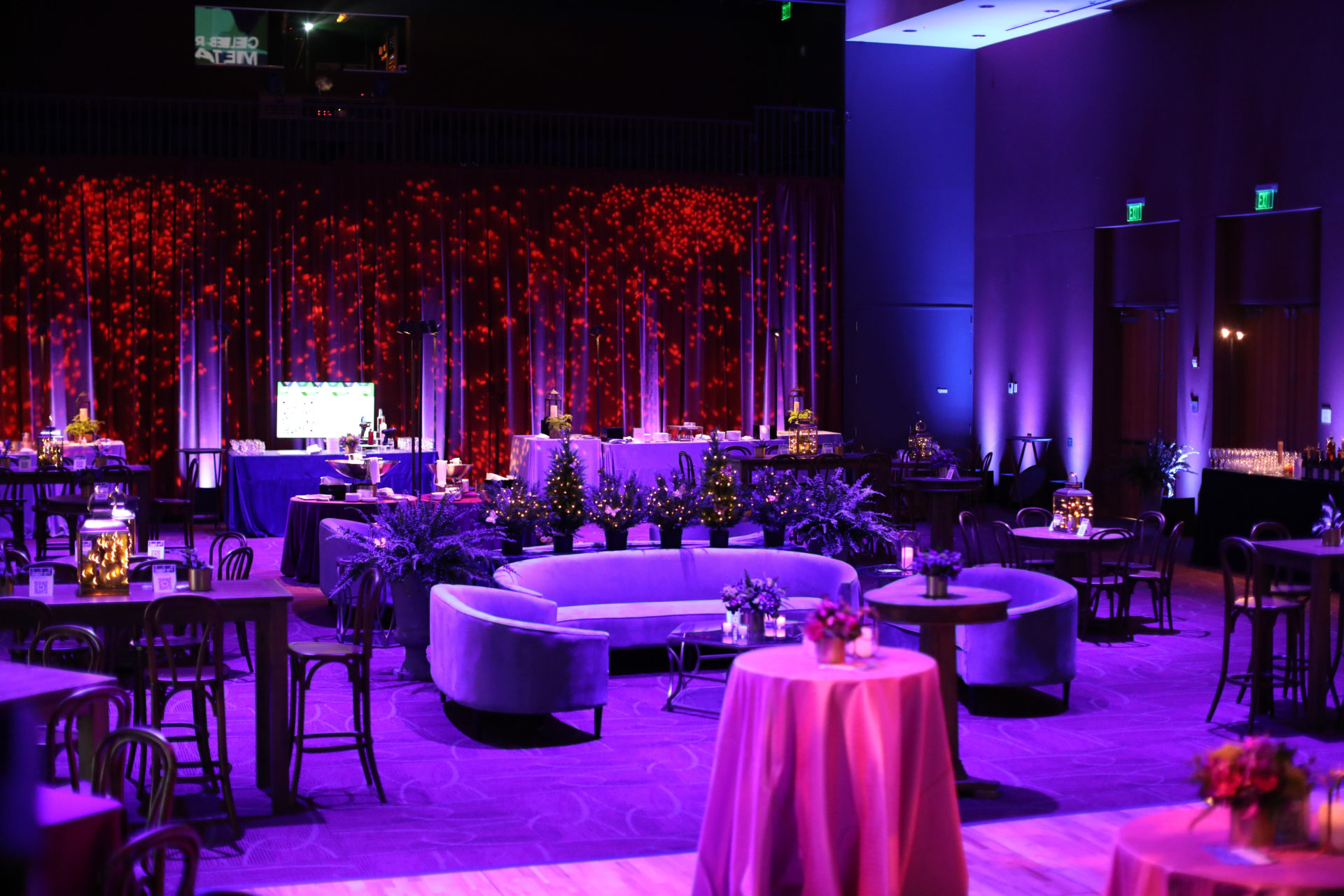 HAVE QUESTIONS ABOUT RENTING THE JCCS?
We are currently booking private events including weddings, bar & bat mitzvahs, meetings and more.