We're here to help you feel happy and healthy, at any age. As a guide and cheerleader for your wellness, we offer lectures and programs on topics ranging from stress and pain management to weight loss and nutrition.
The JCCSF partners with prominent healthcare experts and institutions to give you thoughtful, purposeful information and resources. As a community, we're here to support each other in our quests to live long, active lives.
Lifelong Learning
Literature & Writing
Needle Arts Group
Wellness Fairs
Art Lectures
Daytime Forums
Older Adult
Older Adult Fitness
Feldenkrais
Arts & Ideas
Beyond Bollywood: 2000 Years of Dance in Art
Join us as the JCCSF hosts a virtual presentation of the Asian Art Museum's spectacular multimedia showcase of dance, the Bollywood exhibition.
Arts & Ideas
The Fig Leaf Examined: Gender Symbols or Fashionable Detail?
Get an expert analysis on how today's fashions and fashionable rebels are shaking up tradition in a world filled with gender fluidity.
Arts & Ideas
55+ Independence Day Party – Happy Birthday America!
Get a jump on the July 4th holiday and sparkle at this late June celebration. Schmooze with friends while noshing on red, white and blue munchies.
Arts & Ideas
Good Time Music – Celebrating the 4th of July
Singer/guitarist Kurt Huget will perform a wide array of music, including favorites to sing along with as well as classic patriotic songs.
Arts & Ideas
Summer Flowers: Creating Indoor and Outdoor Blooms
Have some fun and gain the know-how to grow seasonal flowers for a flourishing indoor display or delightful outdoor garden.
Arts & Ideas
Storming the Bastille: Fashion as an Agent of Revolution
Explore French Revolution fashion! Discover the visual statement of "the Body Politic" and what modern style owes to this extraordinary milieu.
Learn from our End of Life Resource Fair, Embracing the Journey
What do I need to know before taking a group fitness class?
Please notify the instructor of injuries or medical conditions.
Be respectful of others and arrive to class on time. If class is full, instructors reserve the right to turn participants away. Late admittance may not be allowed, at instructor's discretion.
Please store gym bags and purses in lockers.
Shirts required at all times in any class.
Be respectful of other participants and refrain from excessive talking.
No sparring allowed.
Please stay hydrated and bring water to class.
Please wipe down sweat from mats and/or floor area before exiting room or studio.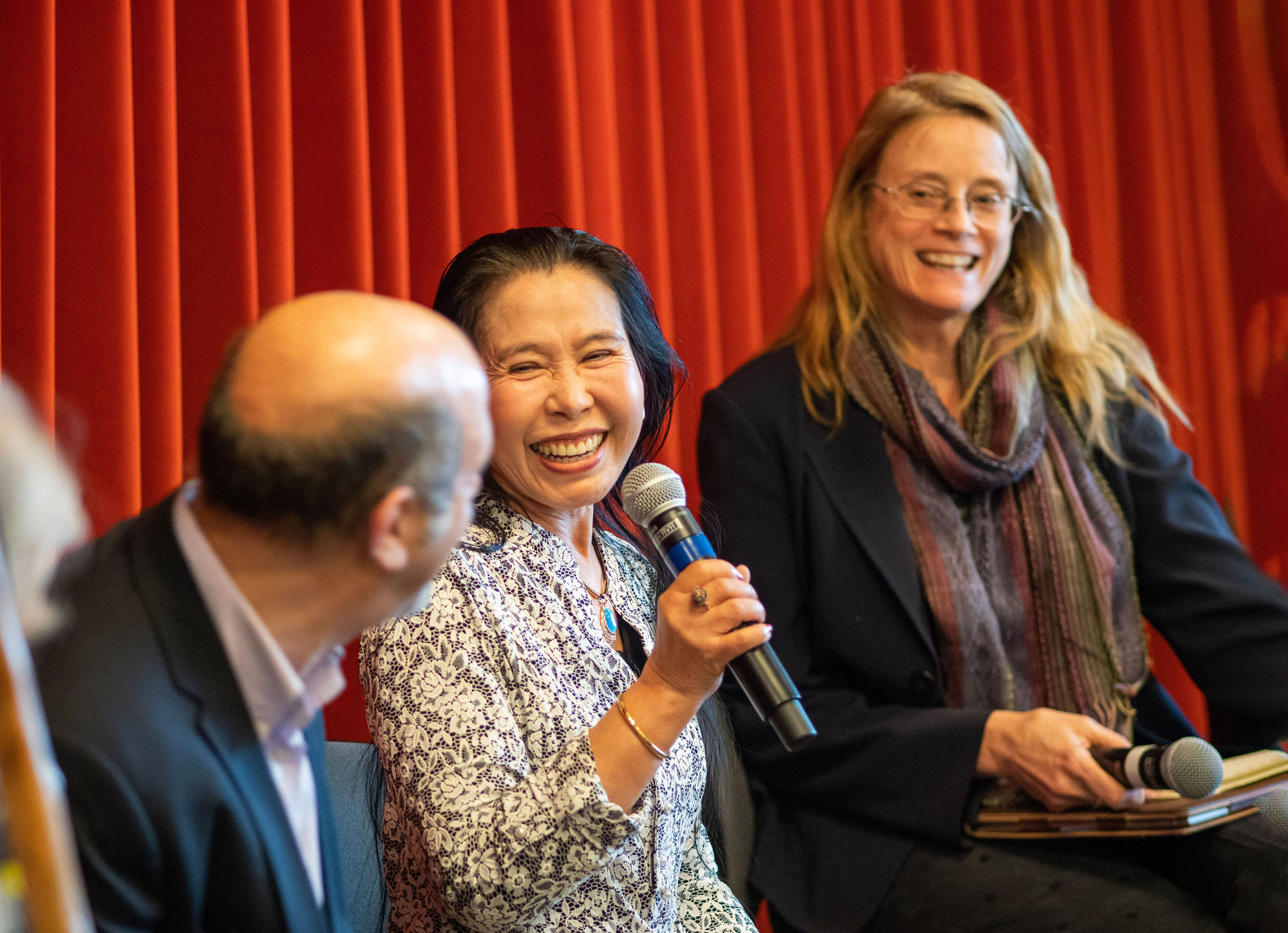 We'd Love to Hear from You
Contact Us
Have any questions about our programs? Any classes you'd like to see?
Let us know!