Cycling Classes
Cycling classes at the JCCSF Fitness Center give Members a guaranteed burn with low-impact nonstop cycling set to high-energy music. High-intensity group fitness classes are temporarily suspended. We'll bring them back as soon as we're permitted by the city.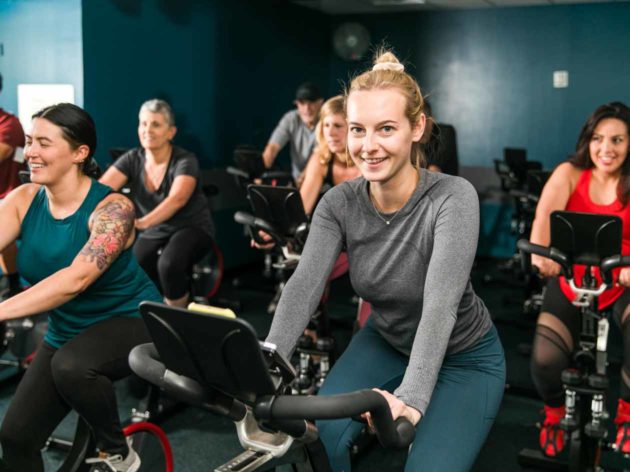 Get your heart pumping and feel the burn as our cycling instructors lead you through rocky terrain, motivating you to push past your perceived limits for exhilarating workouts. Move your body and get lost in the music during our spin classes that members love. We offer classes for all skill levels.
TOP 5 REASONS TO JOIN A SPIN CLASS
     1. Increases mood for hours after exercise thanks to all those endorphins!
     2. Low impact way to developing fitness, stamina and endurance
     3. Lowers blood glucose levels
    4. Bragging rights after completing a notoriously challenging workout
    5. Improves lower body strength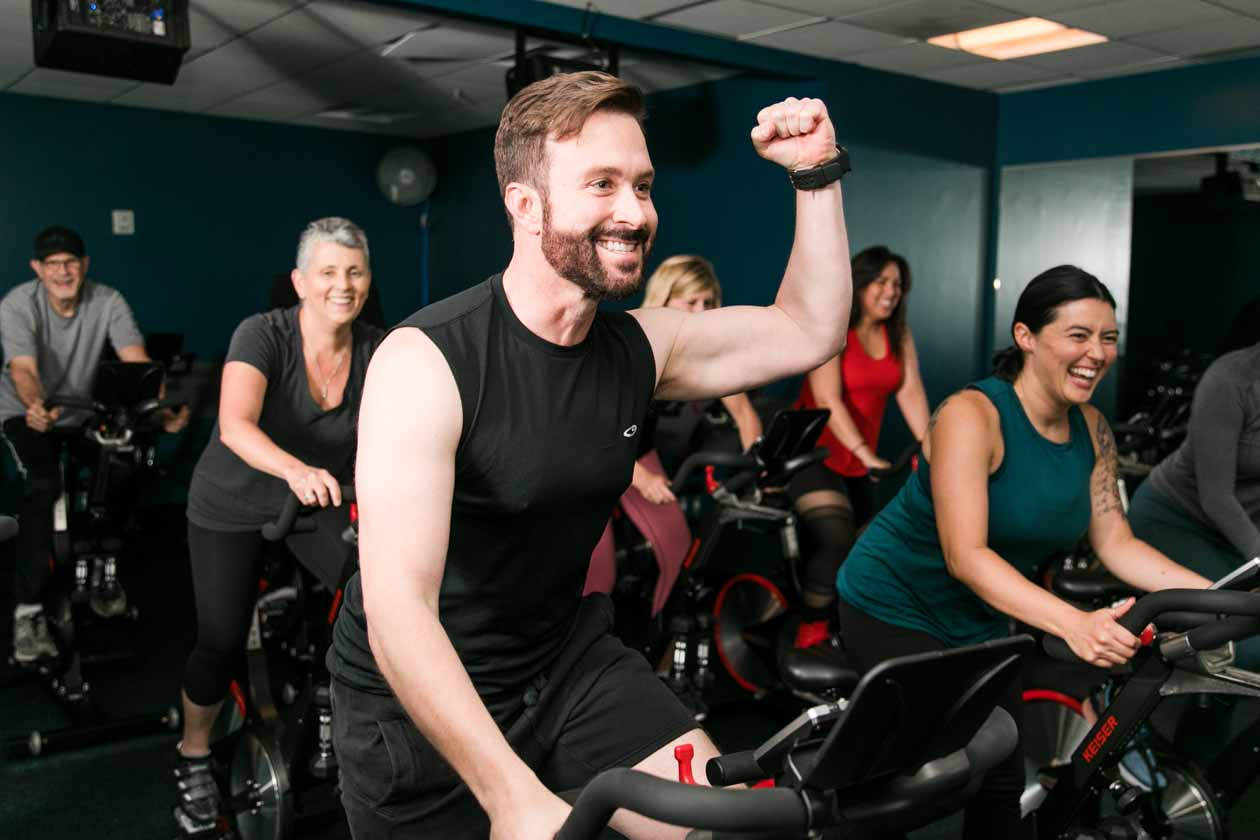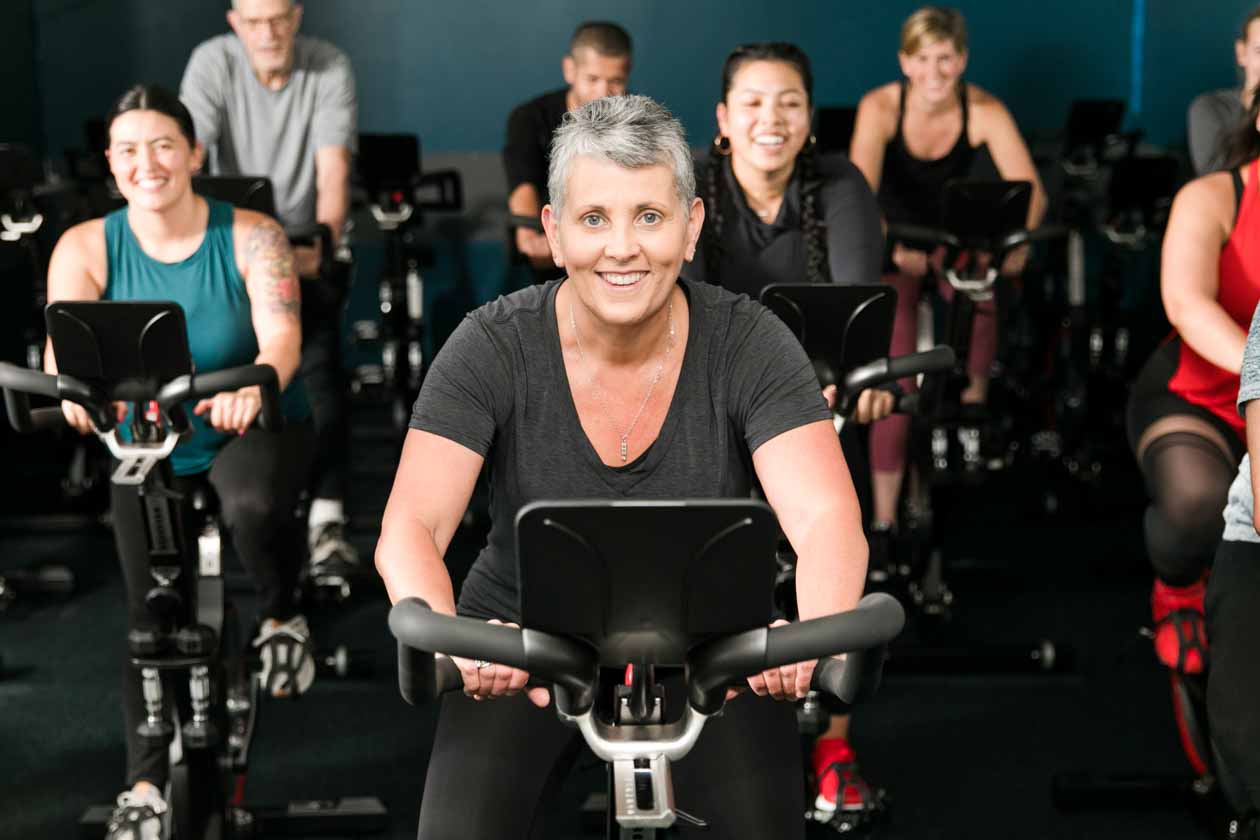 What should I bring to a cycling class?
With this high-impact workout make sure to bring water and stay hydrated as well as wear your favorite workout clothes. Our bikes are ready for you to clip into.
When should I arrive before a class?
Make sure to arrive 10 minutes before class. Our instructors can help you make any adjustments to your bike to ensure the best workout.
How hot does it get?
We've got fans blowing and music blasting to help get you through this fun and energetic class.
Fitness Center Hours
Mon – Sun
Closed until further notice.
The JCCSF Fitness Center has suspended all in-person activities until city and public health officials announce that we can reopen. We will notify members as soon as we are able to welcome you back. See how we're Keeping You Fit & Healthy  for updates.
Related
How do I take a cycling class?
Cycling classes require advance sign-up. Please sign up online or ask for assistance in person at the Fitness Floor Desk (up to one hour in advance) to reserve your space. If class is full, instructors have the right to turn participants away. Be on time to ensure your spot in the class and avoid disrupting classes.
What type of spin bikes do you have?
Keiser M3 bikes.
What if I'm running late to class?
Do not enter the studio while class is in session. At the instructor's discretion, a five to ten minute grace period for late admittance may be allowed.
Can I ride in cycling shoes?
Closed-toe shoes are required for cycling classes. If you have cycling shoes all our bikes take SPD cleats.
I primarily use the JCCSF for its spinning classes. I think the bikes and instructors have improved tremendously over the past few years.

Peter R.
Great fitness facility, including spinning and other classes.

Heidi S.
I love my Sunday spin class.

Janet R.
The wide availability of spin classes is the best! I love that I can take a spin class almost anytime I want. Tara and LJ are also AMAZING spin teachers.

Helen S.
I love the classes (especially spin with Eli, Heidi, Tara).

Paul F.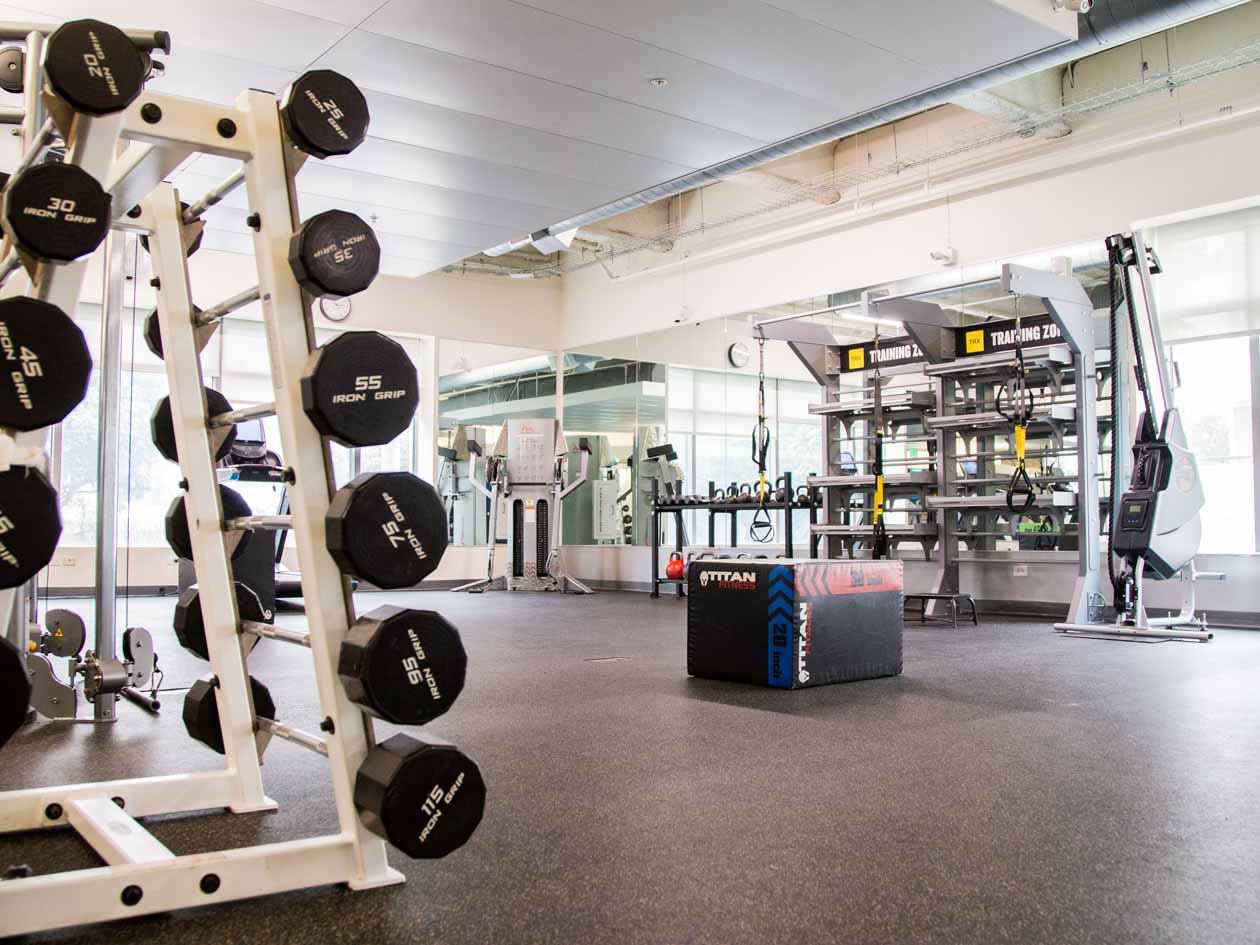 Donate & Support Healthy Living
Our Fitness programs provide more than ways to work out. They focus on mind-body wellness, helping people reach their goals and simply live well. Donate to the JCCSF Resilience Campaign to help us continue to make a healthy impact.