Get your heart pumping with our invigorating full-body workouts in the pool! We offer a variety of aqua fitness classes for every taste, from low intensity, to water weight training, aqua yoga and master swim.
Aqua Fitness Classes
Aqua Fit
Aqua Fit 30/30
Aqua Yoga
Deep Water Aqua Fit
Warm Water Movement
TOP 5 BENEFITS OF AQUA FITNESS:
Water supports your body and puts less stress on your joints and muscles
Develops muscular strength and cardio endurance
Improves your body's full range of motion
Water leaves you more relaxed and happy
Your muscles will work harder without you noticing!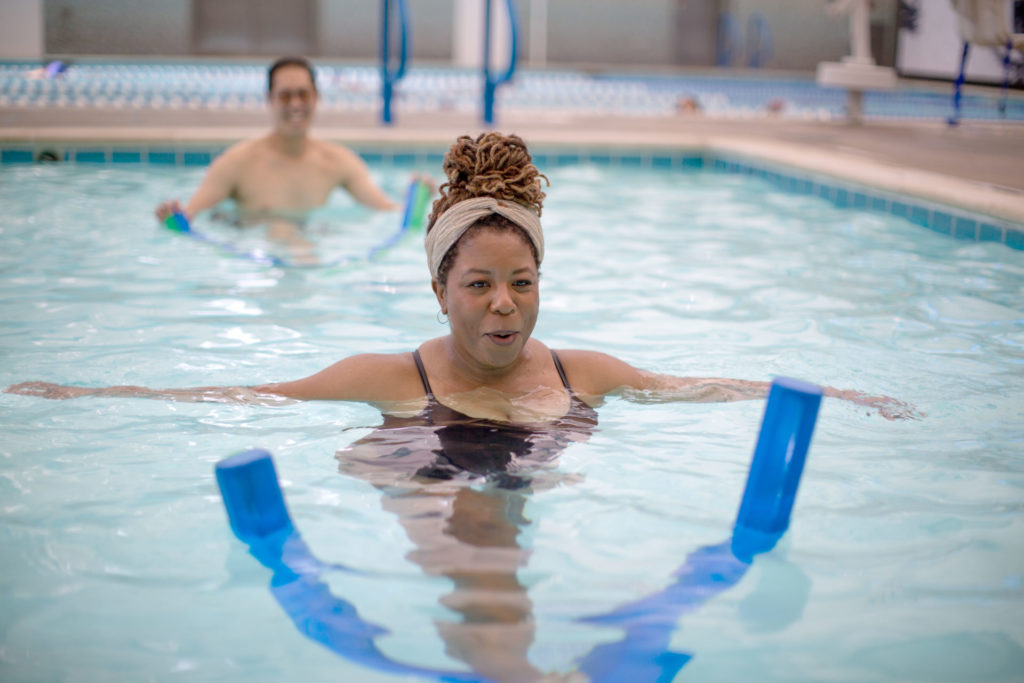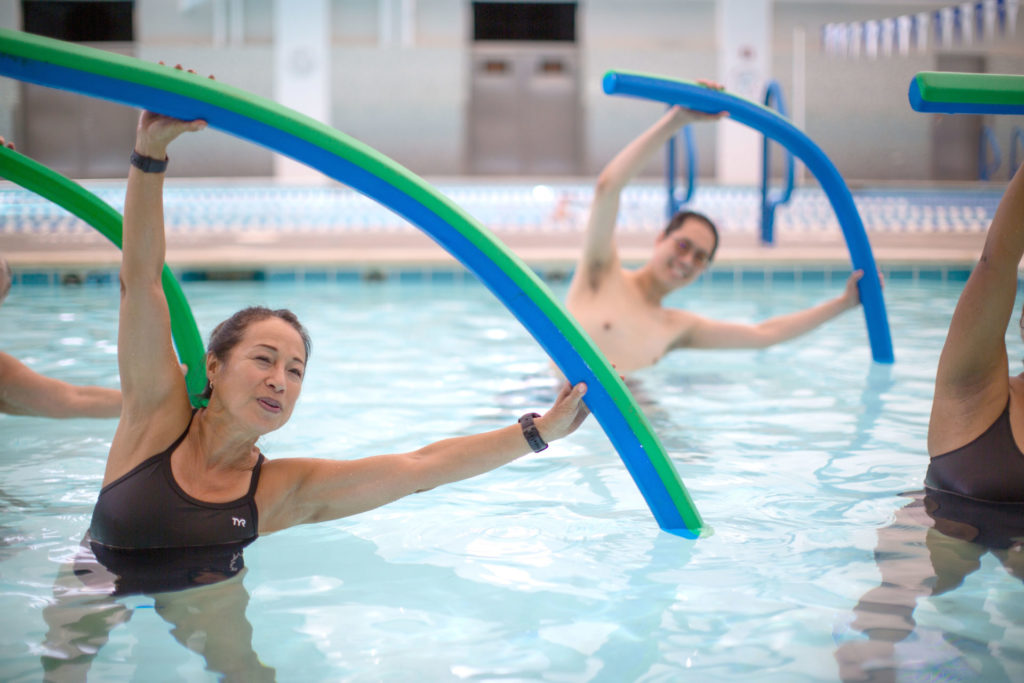 What do I need to know before taking a group aqua fitness class?
Showering is required before entering the pools or the hot tub.
When exiting the pool area, please use the side entrances and refrain from entering the lobby.
Food, drink and/or glass are not allowed in the pool area at any time (water in non-breakable containers is allowed)
Please notify the instructor of injuries or medical conditions.
Be respectful of others and arrive to class on time. If class is full, instructors reserve the right to turn participants away. Late admittance may not be allowed, at instructor's discretion.
Please store gym bags and purses in lockers.
Be respectful of other participants and refrain from excessive talking.
How do I register for a class from the website?
Already have the new fitness app? When you click Reserve you'll be prompted to enter your the email and password that you use in our new app. You'll get an email confirmation. You're all set!
If you haven't downloaded the app, you will first need to create an account using the email address associated with your JCCF Fitness Center membership. You will receive a PIN number and will be asked to set up your password. Once your account has been successfully created and you are logged in, find the class you are looking for, hit the Reserve button. You're set!
You can register for classes 7 days in advance.
How do I cancel my class registration?
To cancel your class on our website, you will first need to login using your app credentials in the schedule section, select the day of your class, and click the "Cancel" button. That's it!
Group fitness classes must be canceled 1 hour before the start time.
How do I download the Fitness app?
Need help registering for a class or setting up the fitness app?
Reach out to us at support@jccsf.org or call us at 415.292.1200 and we'll be happy to help you.
Fitness Center Hours
Mon – Fri
5:30 am – 9:00 pm
Sat & Sun
7:00 am – 5:00 pm
(Effective Jan 2.)
We're extending our business hours!
Mon – Fri
5:30 am – 10:00 pm
Sat & Sun
7:00 am – 7:00 pm
The JCCSF Fitness Center is open for in-person activities. See how we're Keeping You Fit & Healthy for updates.
Related
Aqua Fit, led by Irene Herman, has been the mainstay of my exercise regimen over many years. It has helped me ease the pain of bursitis, tone the minor as well as the major muscles in my body and given me a sense of control over the fitness of my aging body. I leave the class eager to face my day. If that sounds too good to be true, then you have read this correctly – but – it is true!

Diana

Fitness Member
The JCCSF Aquatics program and instructors have allowed my mobility to return. I'm thankful they exist, and I'm sure they will help many others in the future!

Renaldo

Fitness Member
I've been a JCCSF Fitness Center Member since 2014, and Irene Herman has been my outstanding Aqua Fit instructor all this time. She leads us in all kinds of helpful exercises, explaining what each one is for and why they are important. This is very motivating as it encourages me to practice effectively on my own.

Daniel

Fitness Member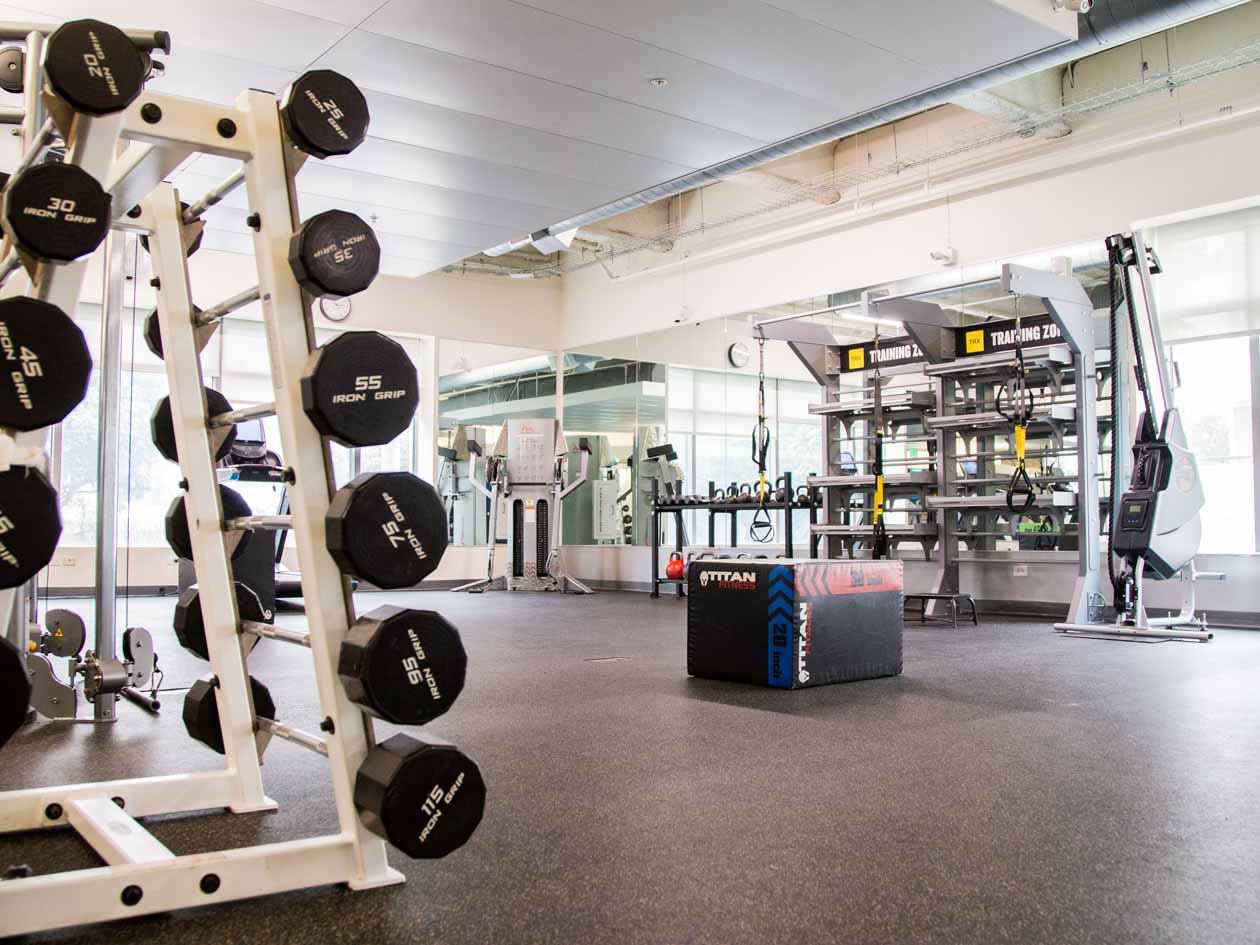 Donate & Support Healthy Living
Our Fitness classes provide more than ways to work out. They focus on mind-body wellness, helping people reach their goals and simply live well. Donate to the JCCSF Resilience Campaign to help us continue to make a healthy impact.