Choreographed, non-stop movement makes for no-fail fitness and a variety of workouts for every taste, from Ballet to Zumba. Dance fitness is a fun and exciting way to pack a workout into an hour, all while picking up some dance moves along the way.
DANCE FITNESS CLASSES
Barre
Zumba®
Bollyburn
Dance Fusion
TOP 5 REASONS TO TRY DANCE FITNESS:
Uses every muscle group
Helps your body produce endorphins
Improves your mood and reduce anxiety
Begin with zero experience and leave with brand new skills
Relax while enjoying music with friends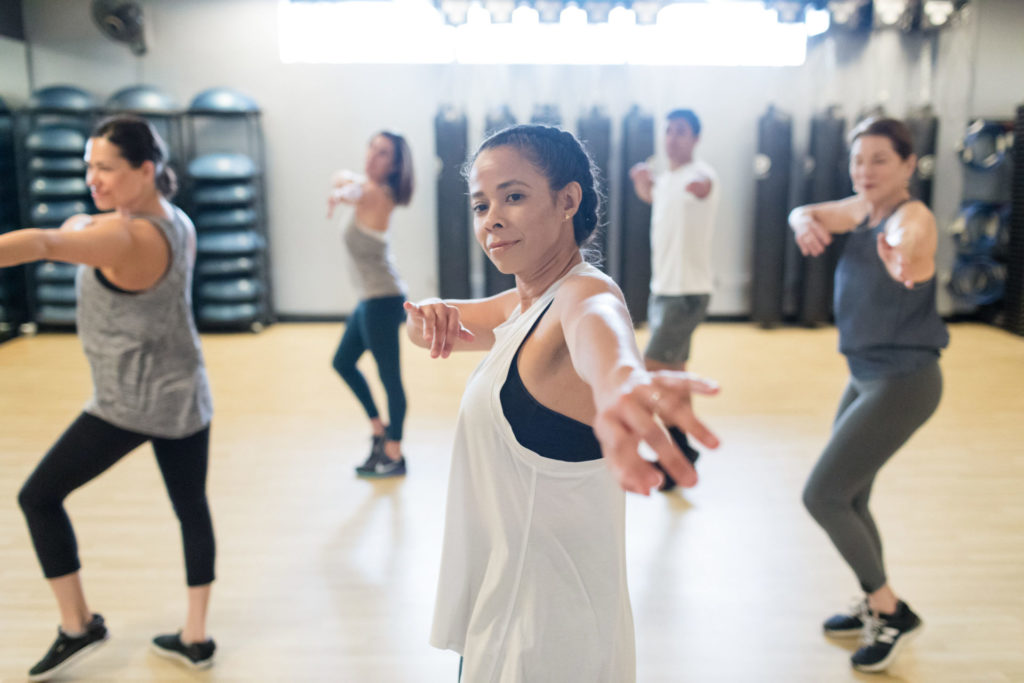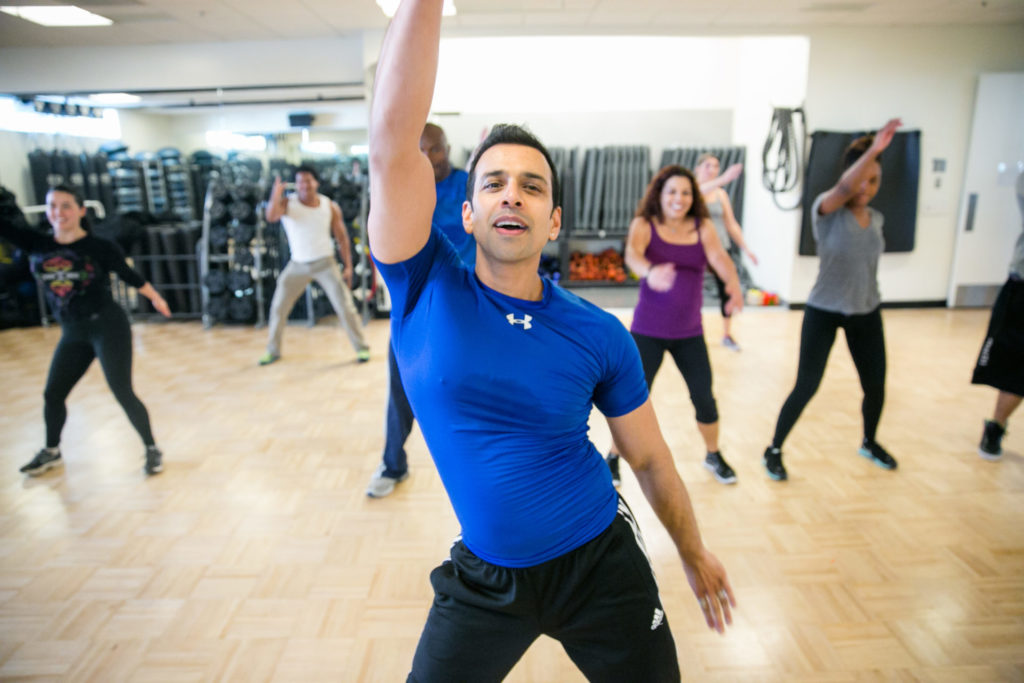 How do I register for a class from the website?
Already have the new fitness app? When you click Reserve you'll be prompted to enter your the email and password that you use in our new app. You'll get an email confirmation. You're all set!
If you haven't downloaded the app, you will first need to create an account using the email address associated with your JCCF Fitness Center membership. You will receive a PIN number and will be asked to set up your password. Once your account has been successfully created and you are logged in, find the class you are looking for, hit the Reserve button. You're set!
You can register for classes 7 days in advance.
How do I cancel my class registration?
To cancel your class on our website, you will first need to login using your app credentials in the schedule section, select the day of your class, and click the "Cancel" button. That's it!
Group fitness classes must be canceled 1 hour before the start time.
How do I download the Fitness app?
Need help registering for a class or setting up the fitness app?
Reach out to us at support@jccsf.org or call us at 415.292.1200 and we'll be happy to help you.
Fitness Center Hours
Mon – Fri
5:30 am – 9:00 pm
Sat & Sun
7:00 am – 5:00 pm
(Effective Jan 2.)
We're extending our business hours!
Mon – Fri
5:30 am – 10:00 pm
Sat & Sun
7:00 am – 7:00 pm
The JCCSF Fitness Center is open for in-person activities. See how we're Keeping You Fit & Healthy for updates.
Related
I enjoy the array of dance classes offered - - the different styles are wonderful and the teachers are excellent considering this is taking place at a Fitness Center. Most gyms only offer Zumba, but at the JCCSF, I really appreciate the other classes like dance fusion and ballet.

Elyse E.
I adore the (real) dance classes offered by the Fitness Center and give the dance staff all 10+.

Wanda C.
I LOVE the JCCSF dance instructors.

Hao D.
Thank You to Our Supporters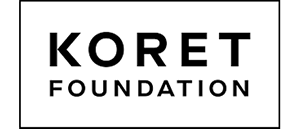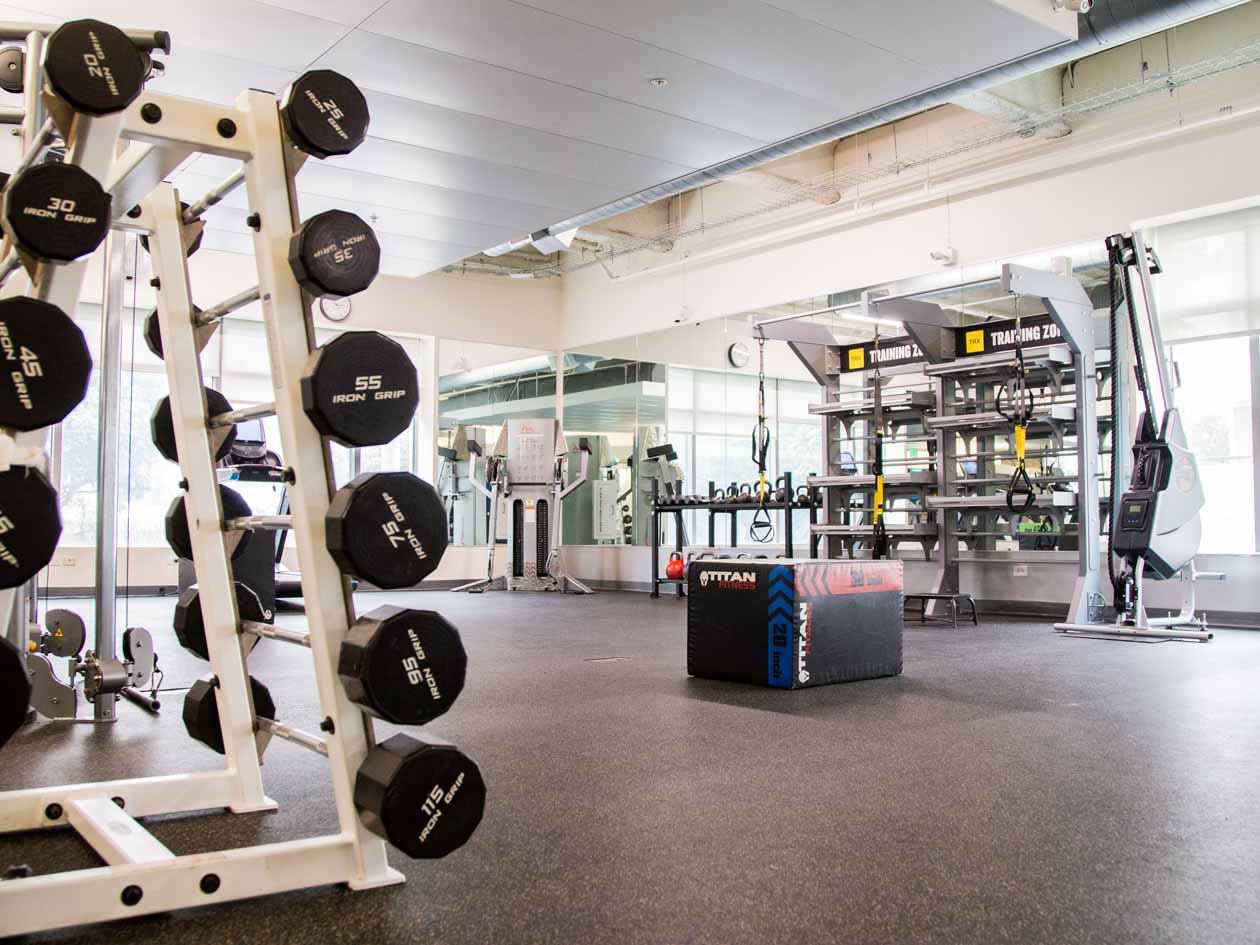 Donate
Support Healthy Living
Our Fitness programs provide more than ways to work out. They focus on mind-body wellness, helping people reach their goals and simply live well. Donate to the JCCSF Resilience Campaign to help us continue to make a healthy impact.