Every Friday at sunset, by lighting candles, drinking wine and sharing meals, we can connect with others and create more joy in our lives.
Connect to yourselves and others with a weekly reflection:
What is different about you this week from last?
What are you grateful for this week?
In what ways would you like to make more time for yourself and others this week?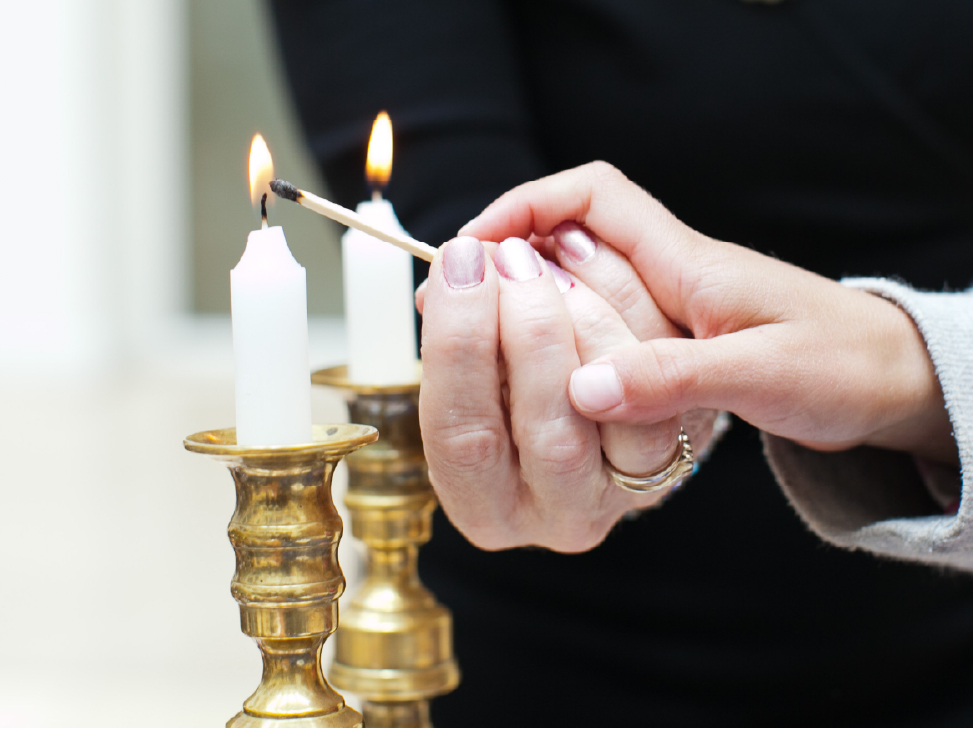 Shalom in your Home
Every Friday afternoon, one of our Jewish educators brings you a short video, photo, poem, or inspiring text on our Facebook page filled with wisdom and opportunities to reflect on the week as we bring in the light of Shabbat together as a community.
On the third Friday of each month, you're invited to delight in the sights and sounds of Shabbat with Rabbi Batshir Torchio, Maggid Jhos Singer and the JCCSF community during our monthly Shabbat Live! Bring a little shalom into your home with shared rituals, featured guest musicians, stories, wisdom of the week and a deep, relaxing breath. Brighten your senses by bringing Shabbat candles for added warmth and light, grape juice or wine for a sweet sip and challah for nourishing the stomach and soul. Or, switch it up by using any candle, something sweet and a bread-like treat.
Jewish Life
Shabbat Live! 3/19
Delight in the sights and sounds of Shabbat with Rabbi Batshir Torchio, Maggid Jhos Singer and the JCCSF community during our monthly Shabbat Live! Bring a little shalom into your…
Jewish Life
Shabbat Live! 4/16
Delight in the sights and sounds of Shabbat with Rabbi Batshir Torchio, Maggid Jhos Singer and the JCCSF community during our monthly Shabbat Live! Bring a little shalom into your…