Wild costumes! Dancing and singing! Sharing delicious food with friends and reaching out to those in need!
We learn from the holiday of Purim that action in community is the antidote to despair. Even when we can't completely change the larger forces which govern our lives, we can still show loving-kindness and generosity to our neighbors, our family members, our teachers and those just beyond our social spheres. Purim encourages us to prepare and deliver small care packages of food to folks who live around us, make donations of money to those who are in immediate need, come together for festive meals and read the sardonic story that inspired nearly more than a thousand years of Jewish culture to emerge with each other.
Purim begins at sunset, March 23 // Observed March 24, 2024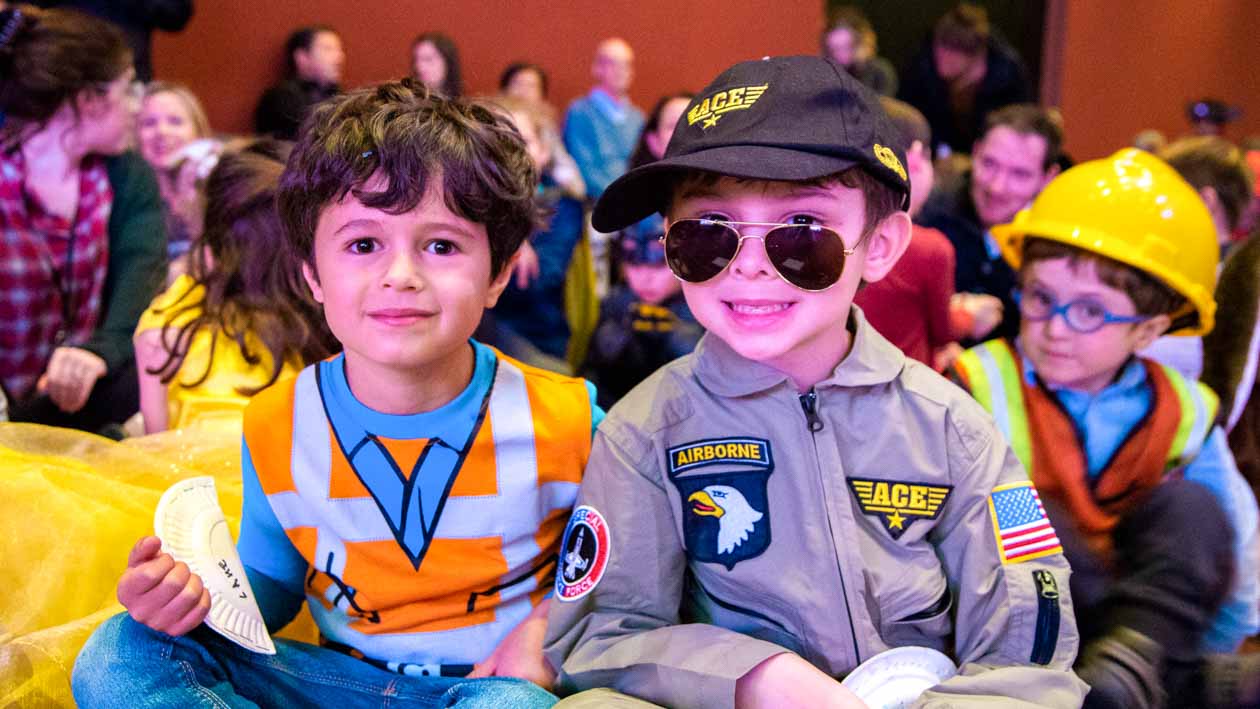 CELEBRATE PURIM
From preschool parades to big family festivals to live concerts all filled with creative and crazy costumes – we love to celebrate Purim! And since it's a Jewish festival, you know there's going to be food. Who doesn't love a good hamantaschen? Flip through the book below for recipes, thought-provoking questions and other festive ideas to bring your Purim celebration to life.
Thirsty for more? Try a Purim-inspired cocktail (or two) from our Maggid and resident mixologist, Jhos Singer! Watch below as he shows you how to mix up his delicious, nuanced, and unorthodox "Guess Again." Want to make it yourself? Get the recipe in the video description. L'chaim!
Looking for a fun and creative project for the kids? We've partnered with Be'chol Lashon so you can make your very own Purim Crowns inspired by the story of The Persian Princess! Here are the instructions and materials you'll need while you follow along with the video below.