Our indoor sports classes are just right for your junior athlete. We make sure the level of instruction is adapted to the needs of both your child and the overall group, developing skill and technique that prepares young athletes for more advanced JCCSF Youth Sports League offerings.
SPORTS OFFERED
As your children learn game rules, positioning, offense and defense over the course of these classes, they'll come together in occasional scrimmage games played throughout the session. Sessions are conducted in the JCCSF Gymnasium to provide a more regulated setting.
Basketball: Athletes hoop it up on the hardwood as they further their skills in the basics of basketball including teamwork, dribbling, passing and shooting.
Soccer: Athletes get their feet moving to develop their skills in the basics of soccer indoors including game rules, passing, scoring and working as a team.
Baseball: Our expert coaches create a dynamic and engaging environment, ensuring each child receives age-appropriate instruction tailored to their individual needs. From learning the fundamentals to mastering advanced techniques, our program offers a comprehensive approach to help young athletes thrive and excel on the baseball field.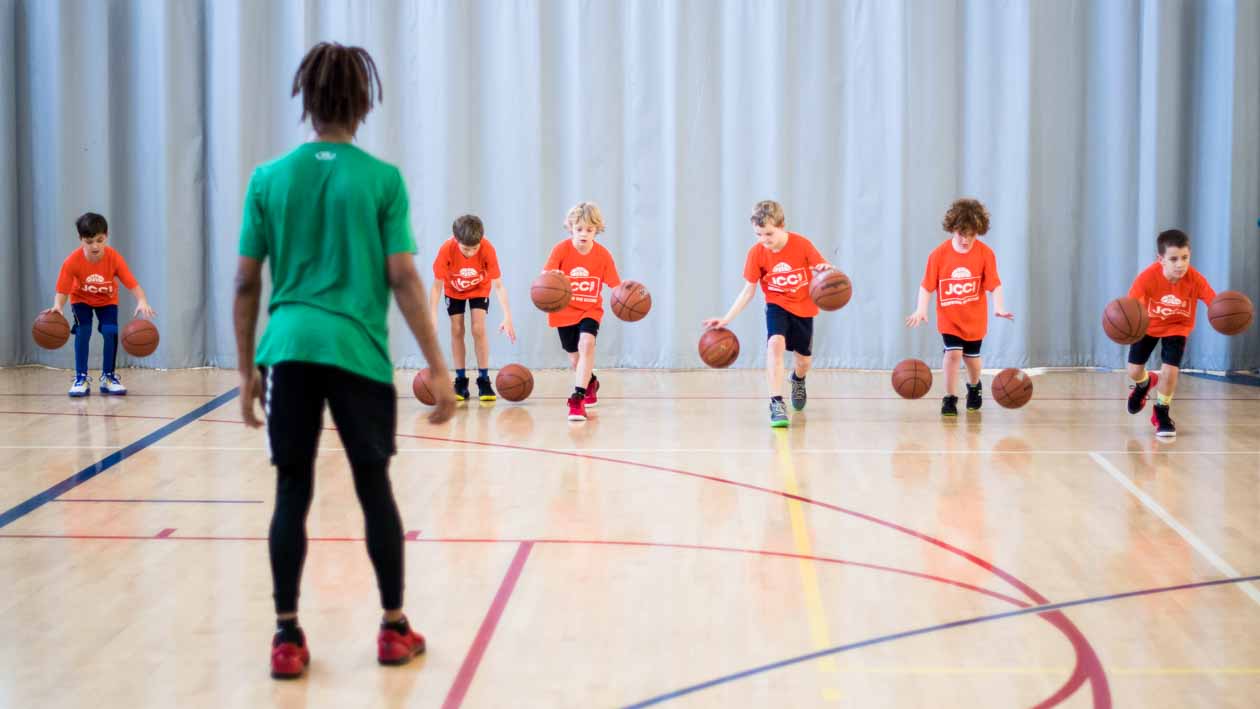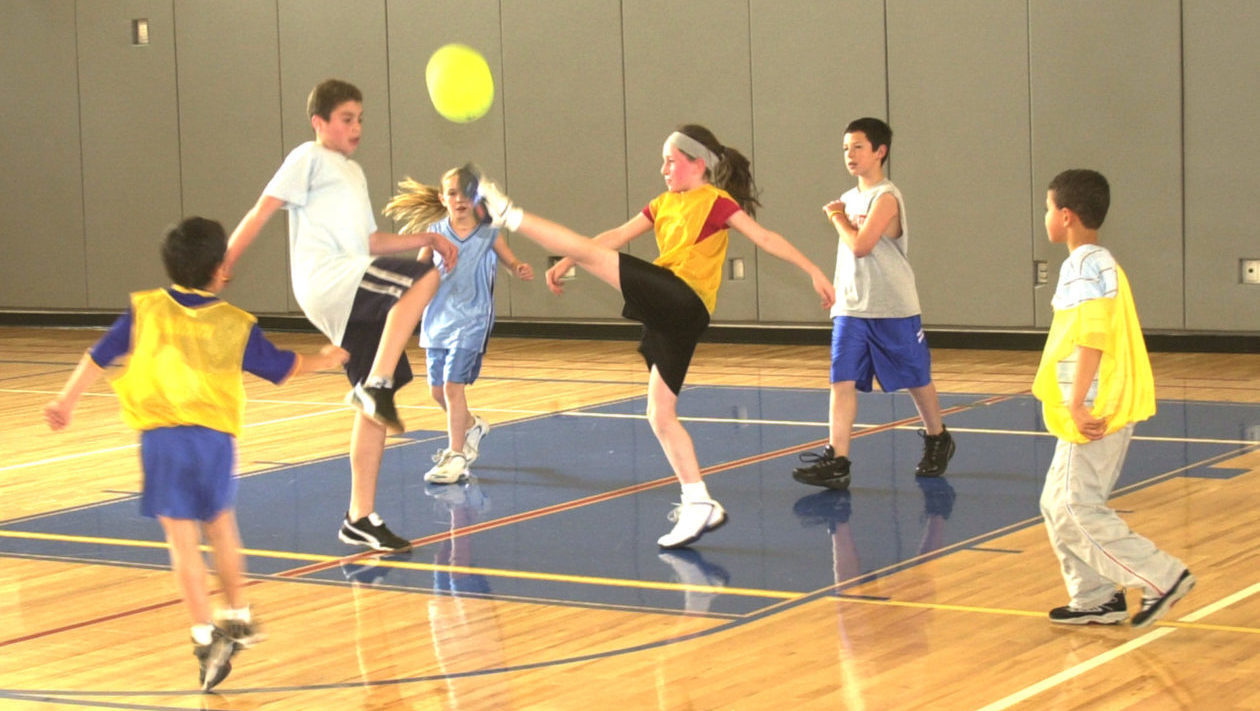 Team Volleyball
Join our exclusive Youth Sports Class for volleyball, brought to you by the JCCSF Athletic Department! This invitational class is specifically designed for participants who have been personally invited by the JCCSF due to limited availability and the exclusive nature of this class.
Invited athletes will receive a registration link from the JCCSF Athletic Department. Please ensure that you provide all the necessary information and make the required payment to secure your spot in the class. Inquiries contact youthsport@jccsf.org.
Classes & Rates
Registration Now Open!
Dates: September 11 – December 14 (no classes November 21 – 23)
Pricing: $431 for the 13-Week Session
Are you a JCCSF member? Save even more with a Community Membership!
What age kids can play?
We welcome all kids who are between 4 – 9 (grades preschool – 3).
How many kids are in each group?
We will organize groups by age, with no more than 14 kids per group.
Who will be teaching the classes?
We've rounded up a great group of experienced JCCSF Youth League Coaches who will be teaching your kids this season.
If classes are full, is there a waitlist?
Yes, there is a waitlist for all classes and any additional spaces will be determined based on demand and Athletics Department resources. Below is how the waitlist will work:
Waitlisted families will be notified by email as spaces become available.
Acceptance of a waitlisted spot is required within 24 hours.
If no reply is received within 24 hours, the spot will be offered to the next family on our waitlist.
What if I need to cancel before the session begins?
Because of the short amount of time before classes start, fees must be paid in full at time of registration. If you registered and had a change of plans, we understand. The last day to request a full refund is August 31, 2023. A 50% refund can be requested from September 11, 2023 through the first day of your child's class.
What if we miss a class?
We get it, kids get sick and you might have travel plans for spring break. Unfortunately, we aren't able to offer make-up classes, refunds or credits for any missed classes.
Is financial aid available?
Yes. If you would like information about financial aid, please indicate this in your registration and a member of our staff will contact you about next steps.
Additional Program & Policy Info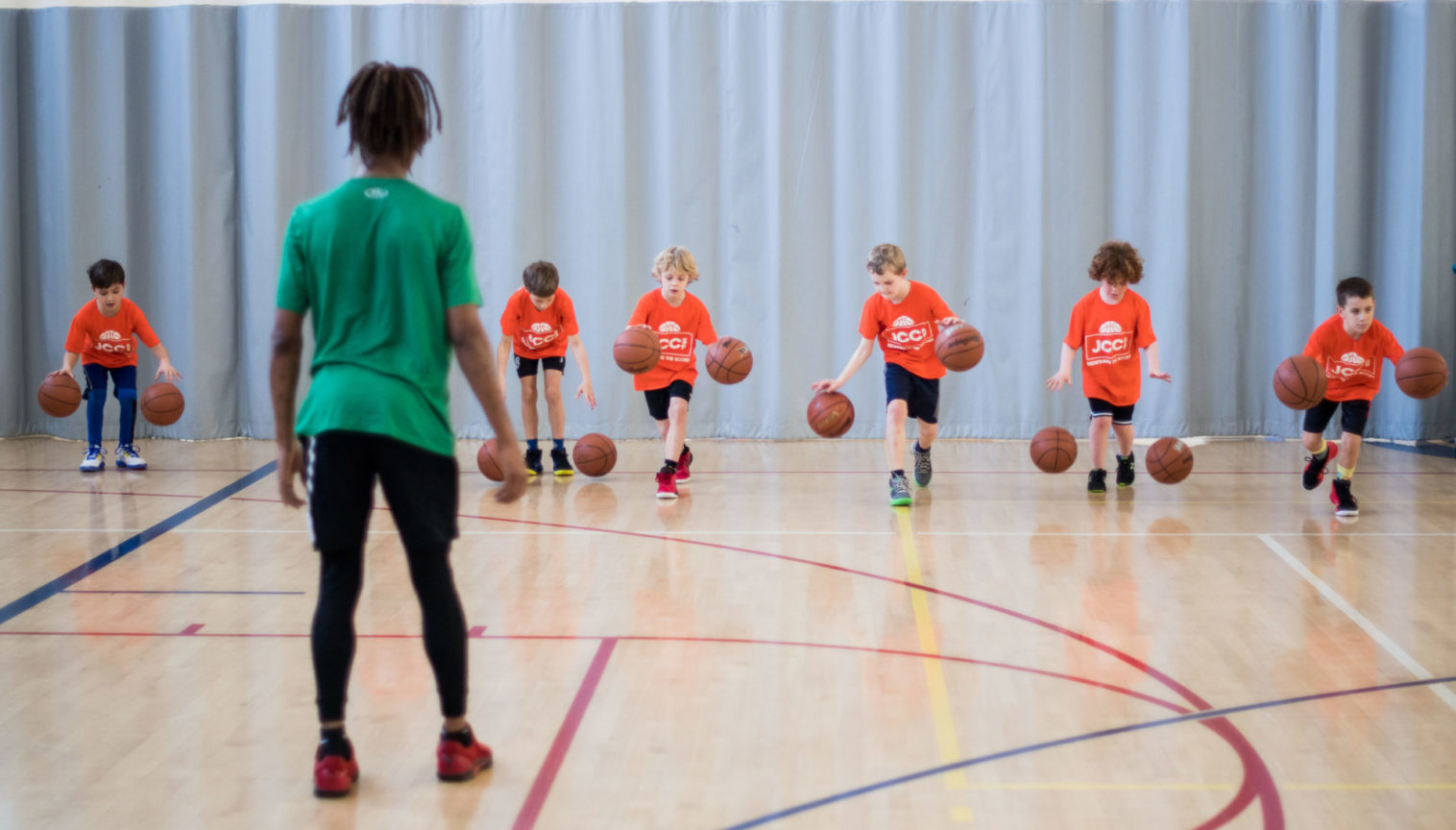 Get in Touch
Contact Us
Have a question about youth sports at the JCCSF? Reach out to our team – we'd love to hear from you!
Youth Sports Leagues Contact Form