The JCCSF Youth Sports Program is redefining the score, changing the athletic experience for youth and their families for the better. We believe youth sports are about more than building skills for competitive play.
Our athletic programs include educational components that teach players to display character and integrity, becoming leaders in their community. Through teamwork, young people learn skills that build confident, resilient and effective individuals who succeed in sports and life.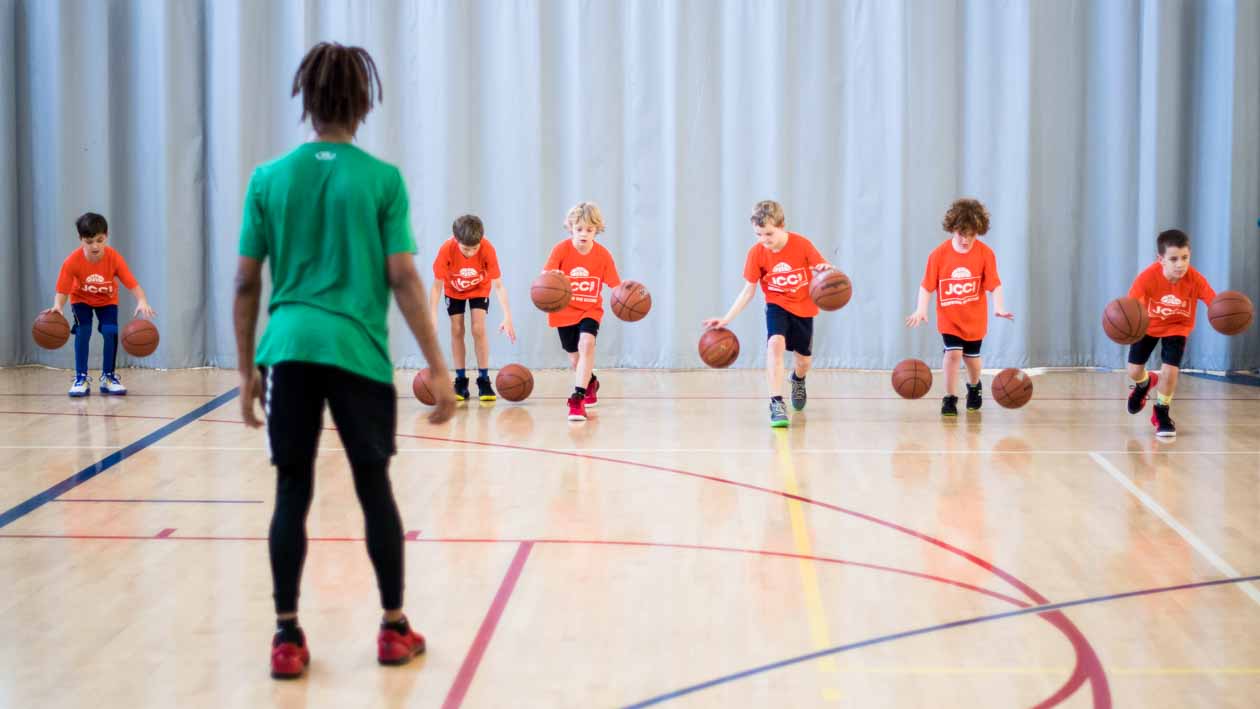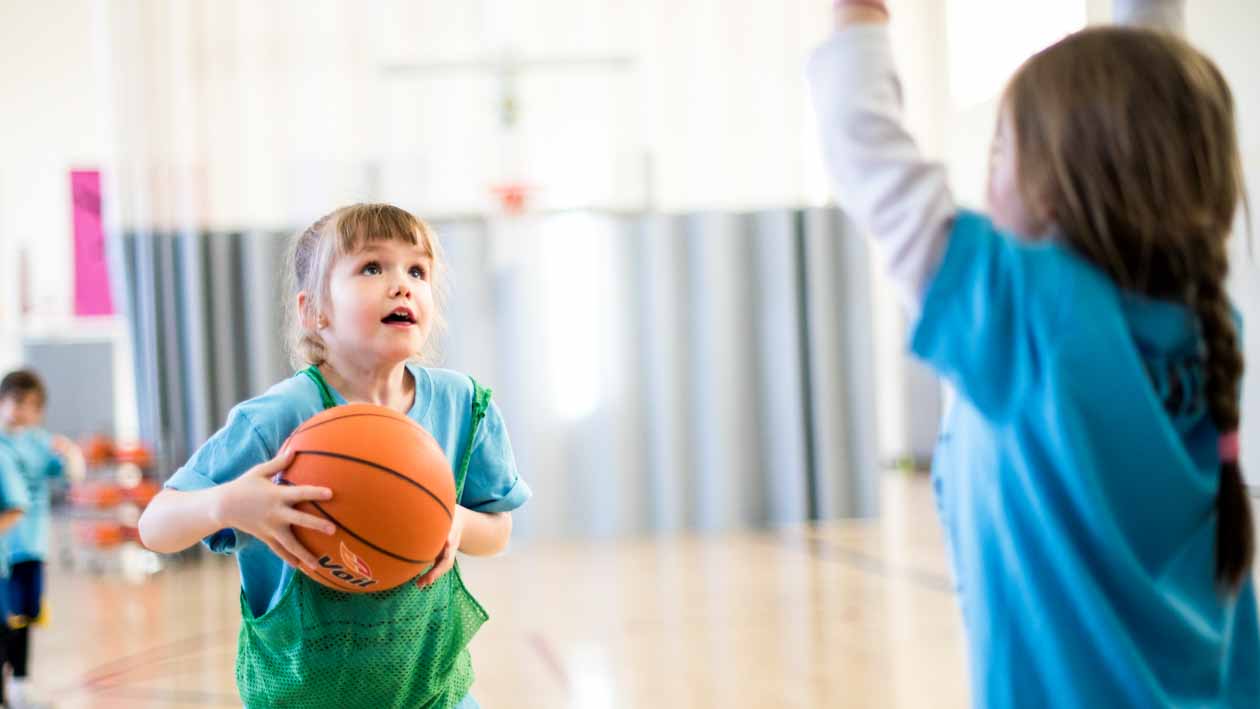 Pass Your Skills On
Are you ready to give youth basketball coaching a shot? We've got the players, now all we need is you! Grab a clipboard and get ready to huddle up – it's time for some fun and fundamentals! During the season, teams from grades 2 – 4 practice during the week with a games on weekends. Never coached before? No problem. Training is provided by our Athletics program staff.
Interested in joining our team? Apply for a Youth Sports Coach – Basketball position.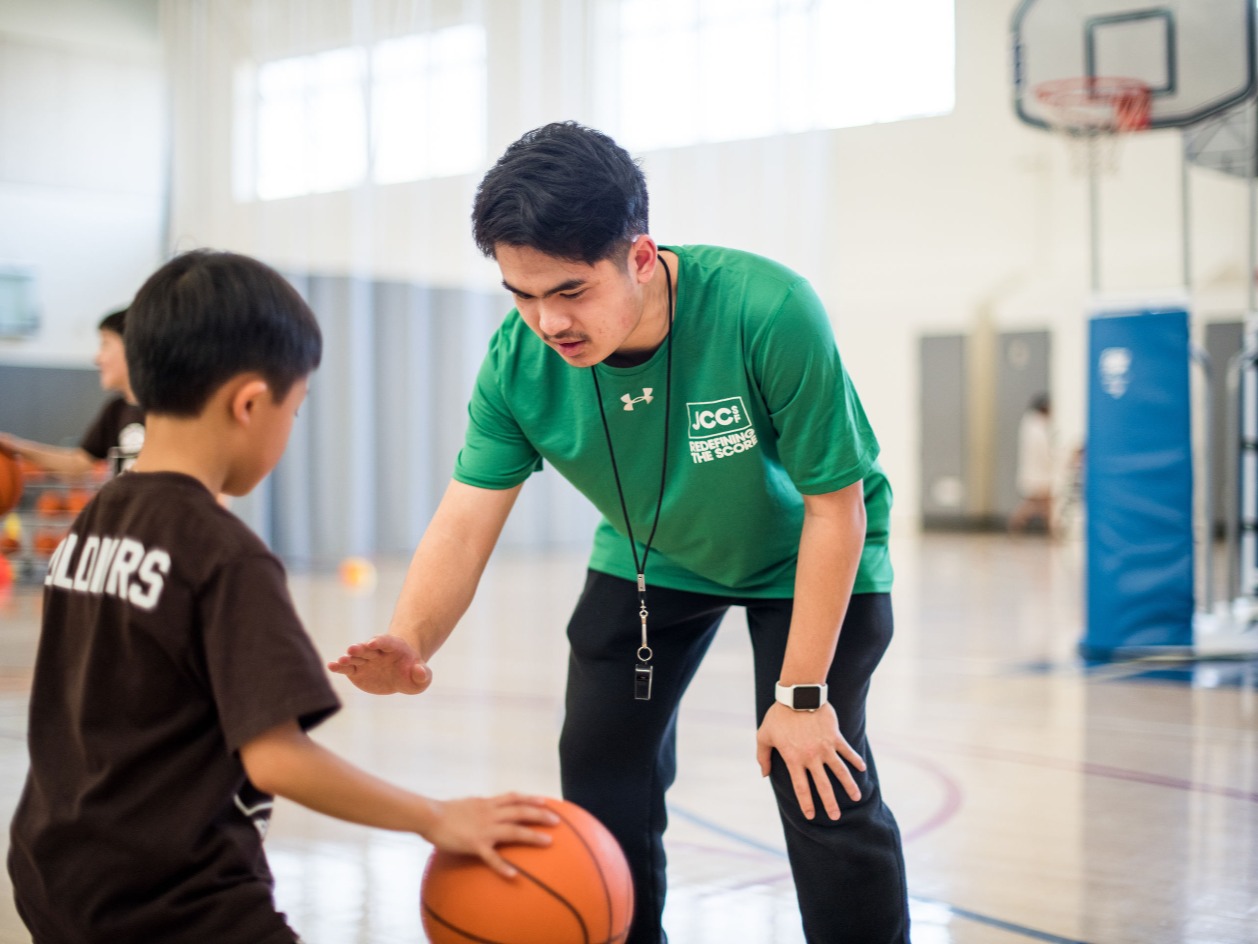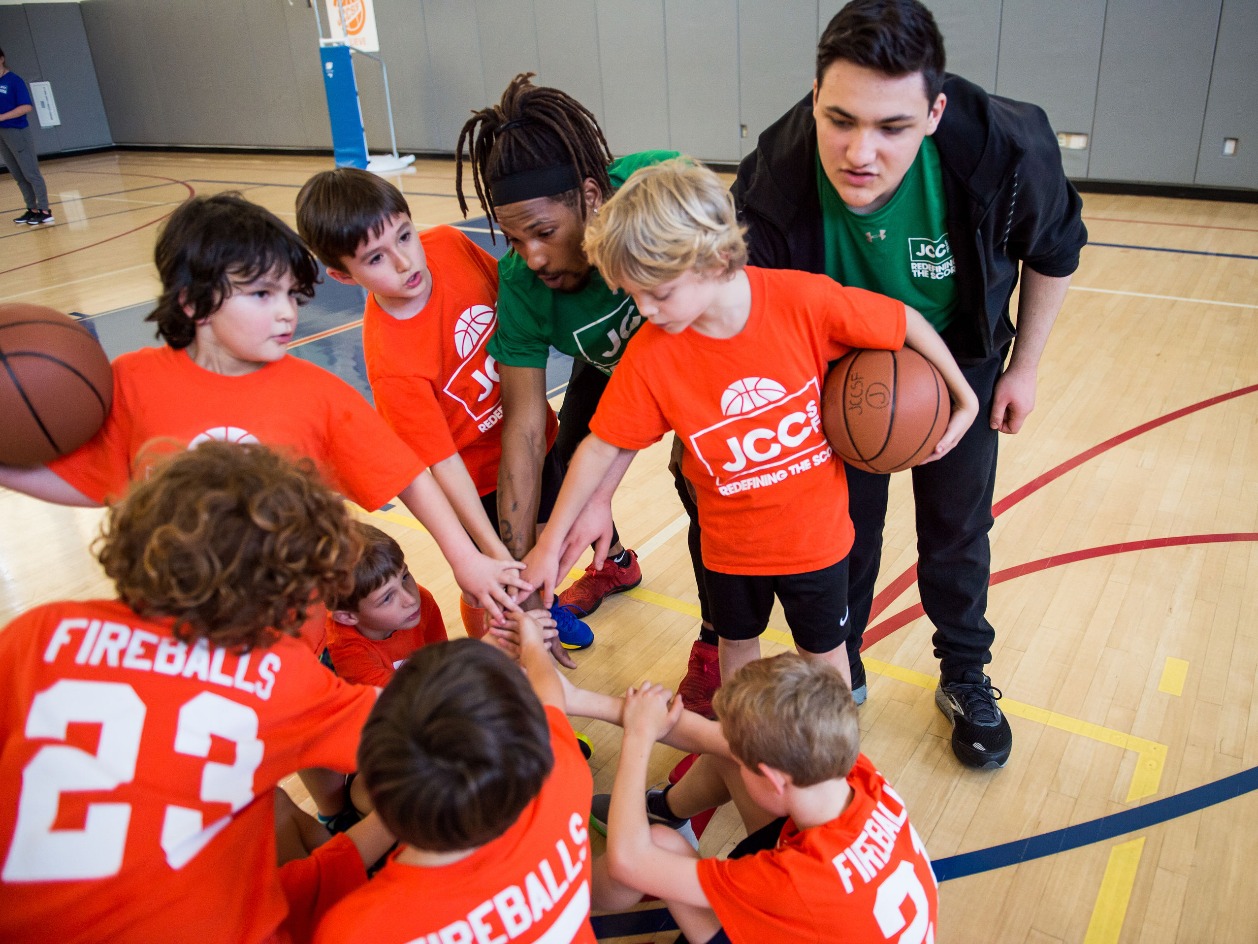 Winter 2023 Season
We're excited to welcome your hoopers back to the hardwood! Here are the details for the winter 2023 season:
Open to grades K – 4

If interested in 5th grade please contact Noah Simon. We will review overall interest to determine if a division needs to be created.

Season dates (subject to change): Starts week of January 9 – March 10 (regular season) // March 11 – 26 (playoffs for grades 3 – 4)
Cost per player: Member $435 | Public $470
Financial assistance is available! If applying for financial assistance please contact Noah Simon to register.
Application/Registration Process
We have already had so much interest in the JCCSF Youth Basketball League. Thank you! At this time we will no longer be accepting new applications.
Those who have already submitted their applications will be contacted soon regarding next steps around formal registration into the JCCSF 2023 Winter Basketball League.
Official League Policies and Procedures:
2023 Competition League (Grades 3 & 4) Rules and Policies
2023 Recreation League (Grades K-2) Rules and Policies
SUBMISSION OF APPLICATION DOES NOT GUARANTEE PLACEMENT/REGISTRATION INTO THE JCCSF BASKETBALL LEAGUE.
Team/Individual applications must be submitted for review by the Athletics Department. Once an application is reviewed and approved, Athletics Department Staff will contact applicants regarding the registration process.
League Organization and Team Placement
All JCCSF coaches will be hired through the Athletics Department
Priority placement will be given to returning teams from a previous season
Teams are placed in divisions based on grade
The JCCSF reserves the right for final outcomes regarding ALL league organization and ALL team placement decisions.
Additional Team Information
Grades K – 1 games are played on 8′ hoops with rookie sized basketballs. Teams play 4v4 games with coach and staff referees.
Grade 2 games are played on 9′ hoops with size 5 basketballs. Teams play 5v5 games with NCBOA referees.
Grades 3 – 4 games are played on 10′ hoops with size 6 basketballs. Teams play 5v5 with NCBOA referees. All teams make the playoff the week of March 11 – 12, Championship Games are held Sunday, March 26 (dates subject to change).
COVID Information/FAQs
Please visit our Youth Program COVID-19 FAQ page for more information. This page is subject to updates as they become available.
Questions? Contact Athletics Program Manager Noah Simon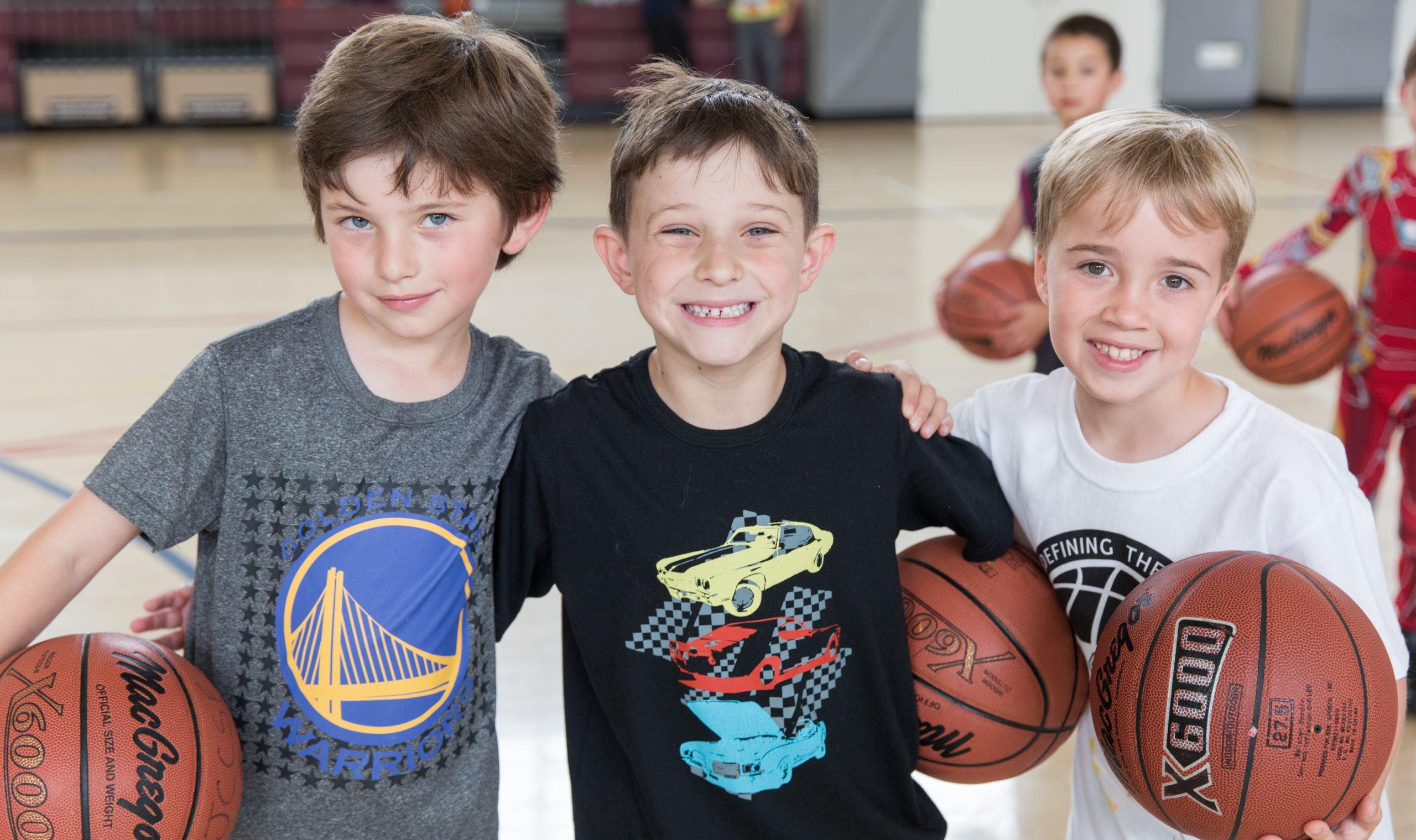 Get in Touch
Contact Us
Have a question about Youth Basketball Leagues? Reach out to our team — we'd love to hear from you!
Youth Sports Leagues Contact Form