Each night of the holiday, we ceremoniously light the menorah — but we also ignite our very own inner glow as we remember and relive the victory of a small group over a seemingly insurmountable force. We recall the moment, nearly two-thousand years ago, when a small flask of oil exceeded every expectation and lit up the ancient Temple in Jerusalem — not just for one day, but a full eight nights. It goes to show that hope and faith don't just flicker; they flare on and on.
Inspired by the tradition of placing the hanukkiyah in a window or doorway for all passersby to see, Hanukkah celebrations have evolved into major events for public celebration of Jewish culture.
Hanukkah begins at sunset, December 7 // Observed December 7 – 15, 2023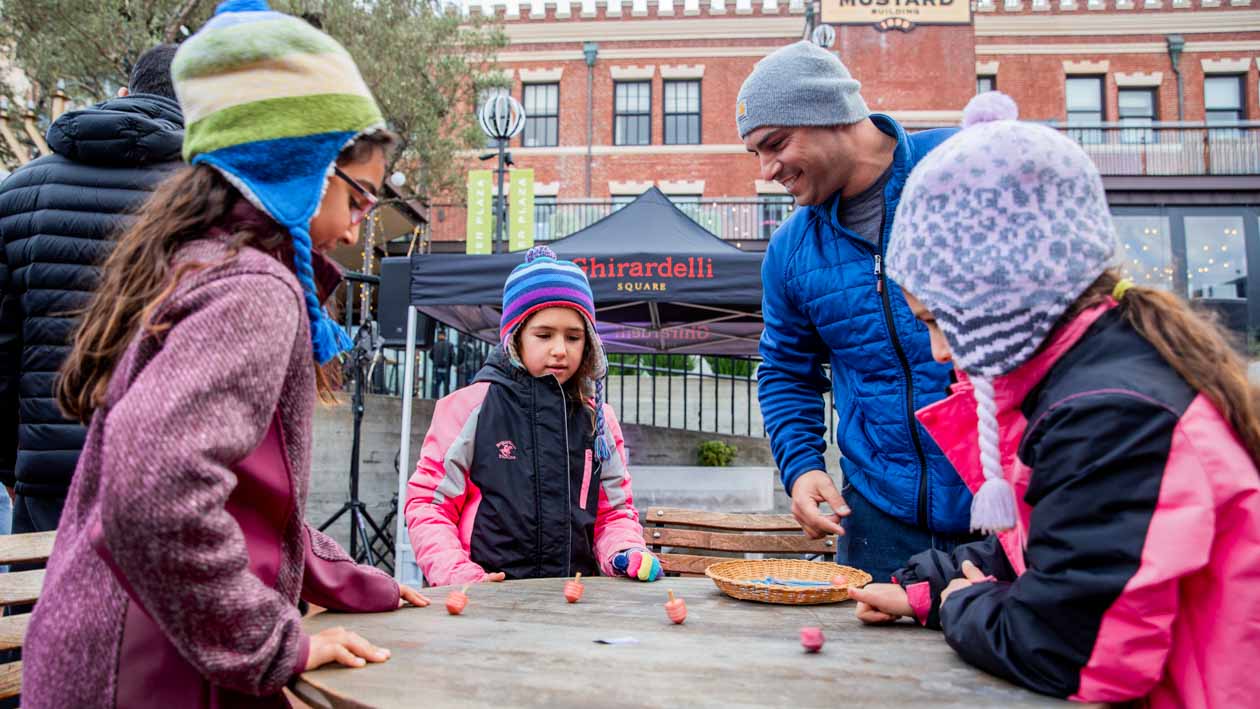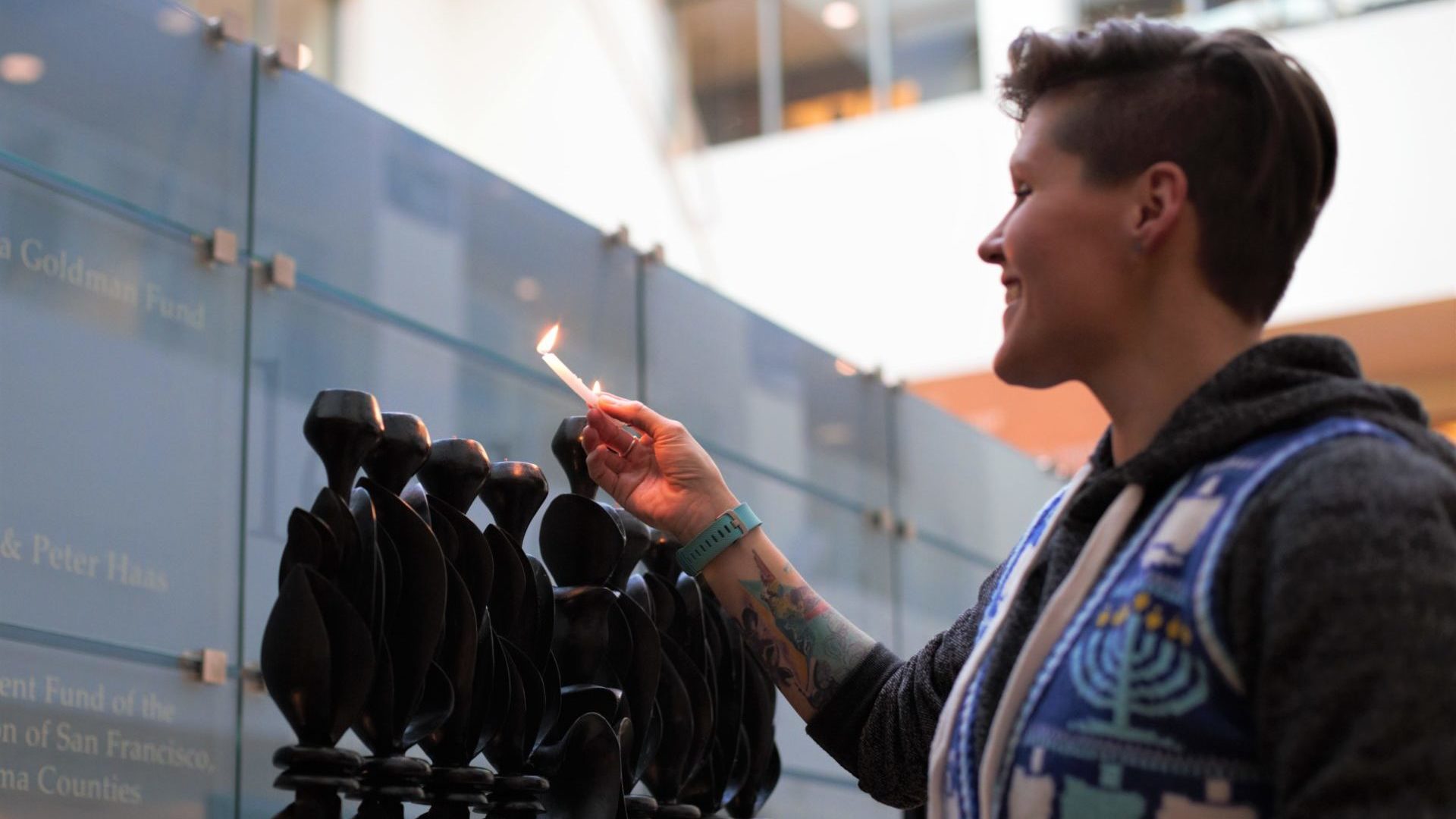 DIY Hanukkah
Use this handy booklet to help you celebrate Hanukkah at home with your family. From prayers to lighting the menorah, it's all in there.
Share the Light
Even though Hanukkah has come and gone, you can still revel in the light all year long! Enjoy our Spotify soundtrack filled with spirited songs that serve as a reminder of the courage, strength and light around us and within us.