Each night of the holiday, we ceremoniously light the menorah — but we also ignite our very own inner glow as we remember and relive the victory of a small group over a seemingly insurmountable force. We recall the moment, nearly two-thousand years ago, when a small flask of oil exceeded every expectation and lit up the ancient Temple in Jerusalem — not just for one day, but a full eight nights. It goes to show that hope and faith don't just flicker; they flare on and on.
Inspired by the tradition of placing the hanukkiyah in a window or doorway for all passersby to see, Hanukkah celebrations have evolved into major events for public celebration of Jewish culture.
Hanukkah begins at sunset, November 28 // Observed November 28 – December 6, 2021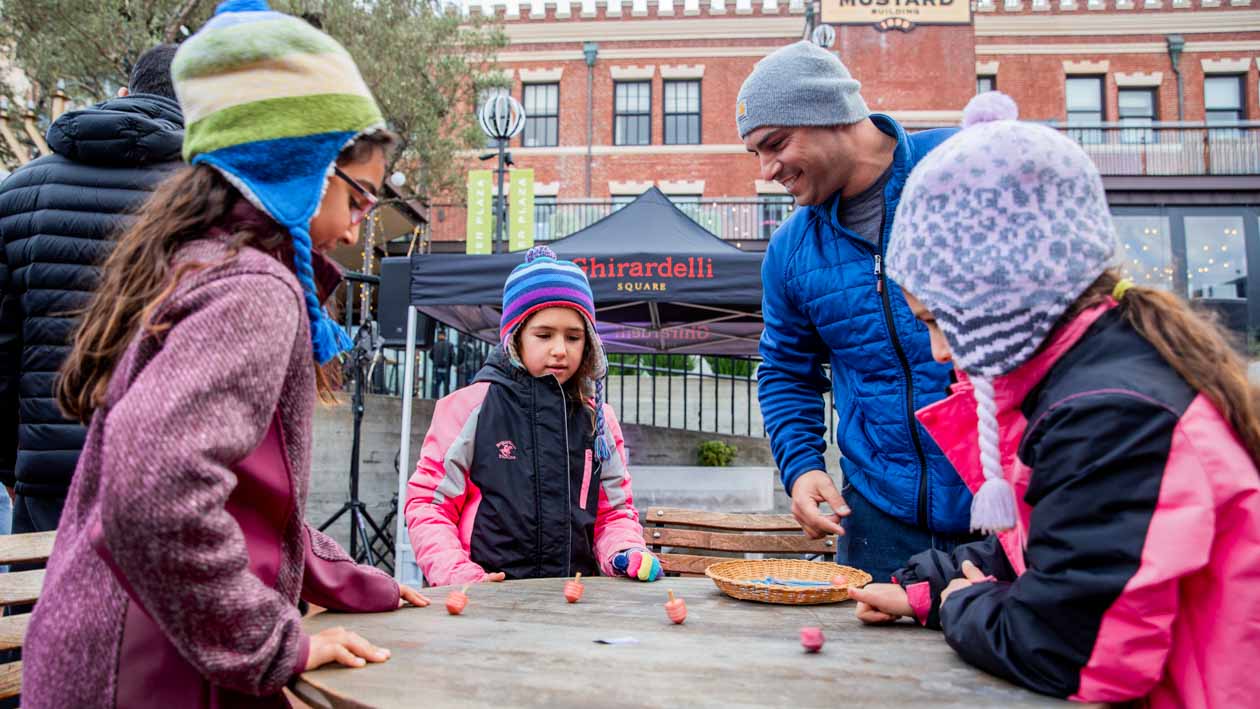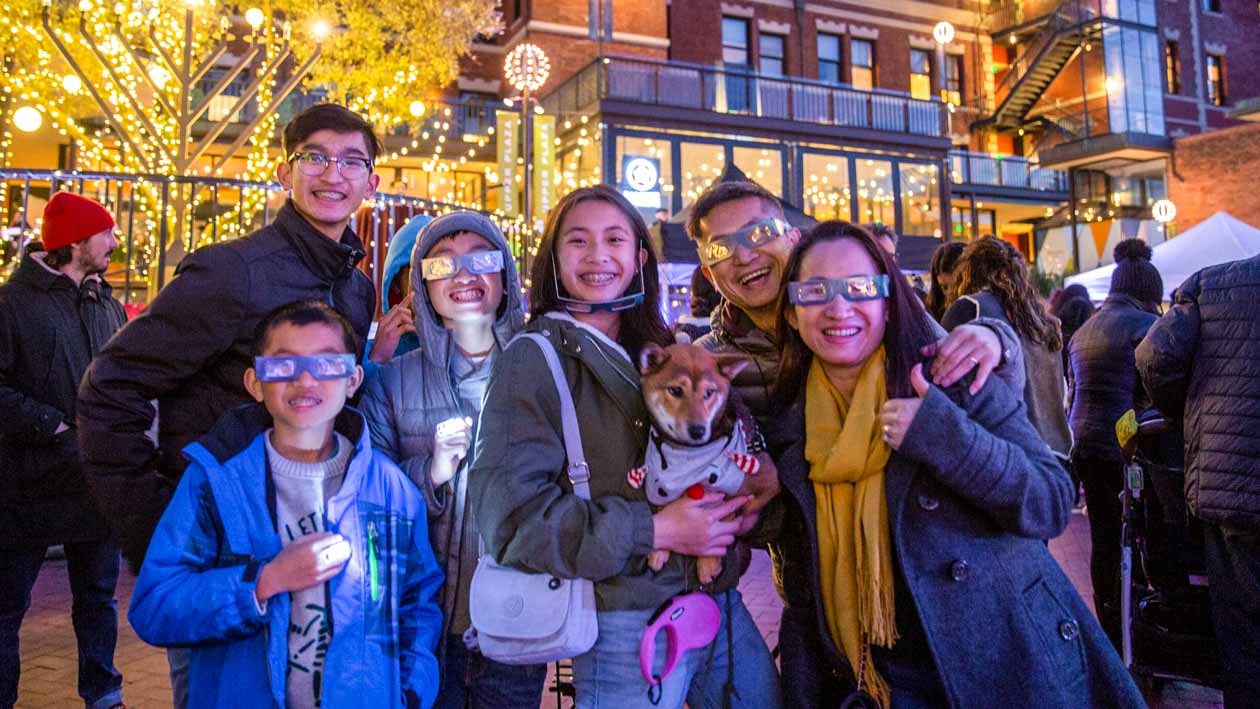 Arts & Ideas
Glowing Hanukkah Party Pop-Up at Ghirardelli Square
Join us at the iconic Ghirardelli Square to celebrate the Festival of Lights at our 4th annual glowing Hanukkah party.