Each night of the holiday, we ceremoniously light the menorah — but we also ignite our very own inner glow as we remember and relive the victory of a small group over a seemingly insurmountable force. We recall the moment, nearly two-thousand years ago, when a small flask of oil exceeded every expectation and lit up the ancient Temple in Jerusalem — not just for one day, but a full eight nights. It goes to show that hope and faith don't just flicker; they flare on and on.
Inspired by the tradition of placing the hanukkiyah in a window or doorway for all passersby to see, Hanukkah celebrations have evolved into major events for public celebration of Jewish culture.
Hanukkah begins at sunset, December 18 // Observed December 18 – 26, 2022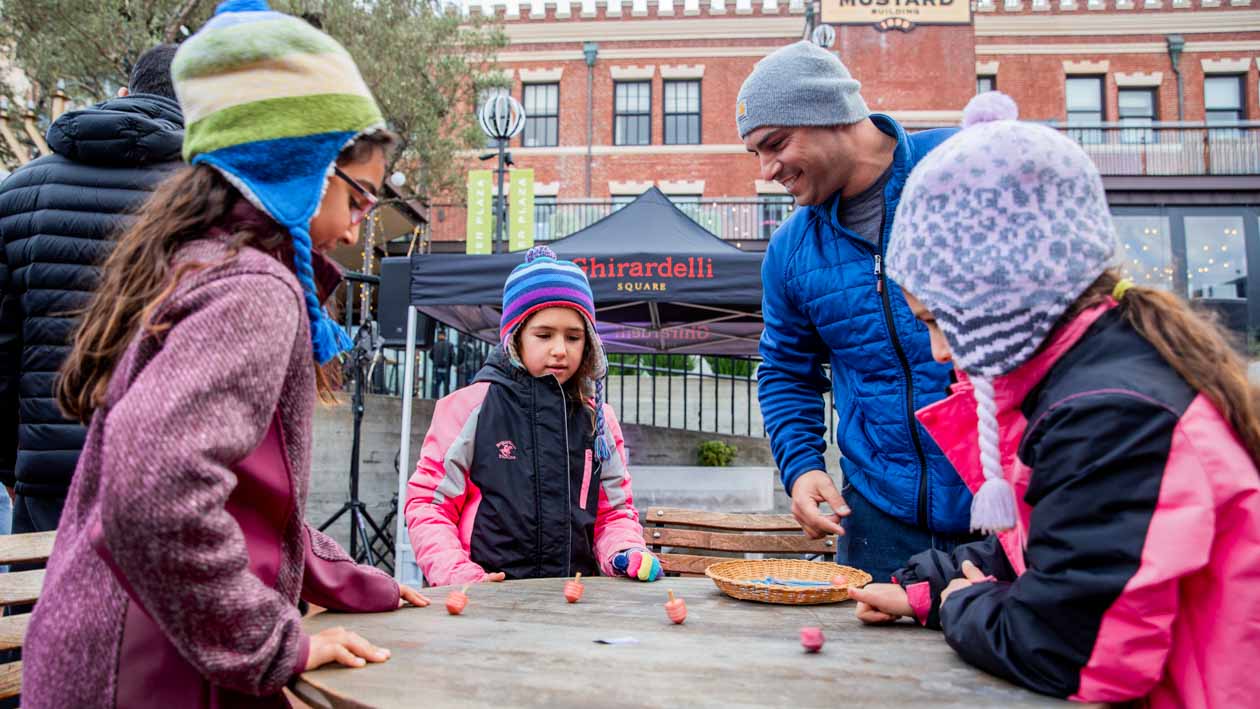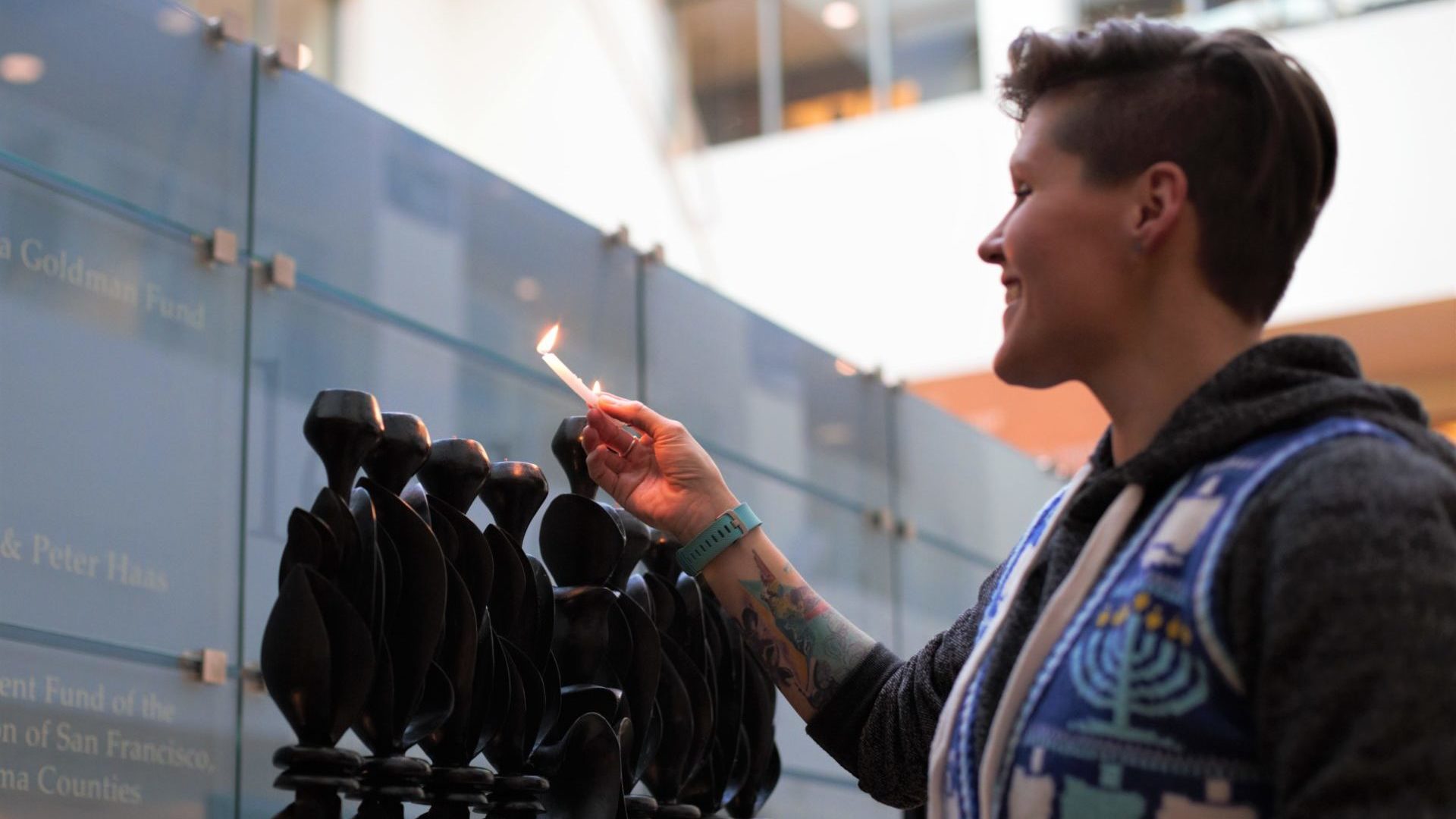 Jewish Life
Hanukkah Coat Drive
Date
Monday, December 5 – Friday, December 23
Help keep families warm by donating new or lightly used coats during the month of December.
Jewish Life
ArtBash Your Way: Hanukkah
Get ready to break open your ArtKit for a unique art experience with your loved ones. This project is geared for ages 4 – 12 and open to all!
Arts & Ideas
Glowing Hanukkah Pop-Up at Ghirardelli Square
Join us at the iconic Ghirardelli Square to celebrate the Festival of Lights at our 5th annual glowing Hanukkah party.
Fitness
8 Fun Fitness Workouts for Hanukkah
Date
Monday, December 19 – Friday, December 23
Our eight festive and well-rounded workout routines will get your mind and body ready to enjoy the holiday celebrations!
Jewish Life
Hanukkah Candle Lighting
Date
Monday, December 19 – Friday, December 23
Share the light of Hanukkah as we light the community hanukkiyah together in the JCCSF Atrium.
Arts & Ideas
60+ Hanukkah Luncheon: Rejoice in the Light
At this festive holiday celebration we're ramping up that special light within each of us to shine brightly as we dispel the darkness of the season.