Pride Month
Every June, we celebrate LGBTQ+ community and honor the diversity of sexual orientation and gender and the generations of activists, politicians and citizens who fight for their rights and safety.
Walk (or ride) with us in the SF Pride Parade on Sunday, June 25! Details below.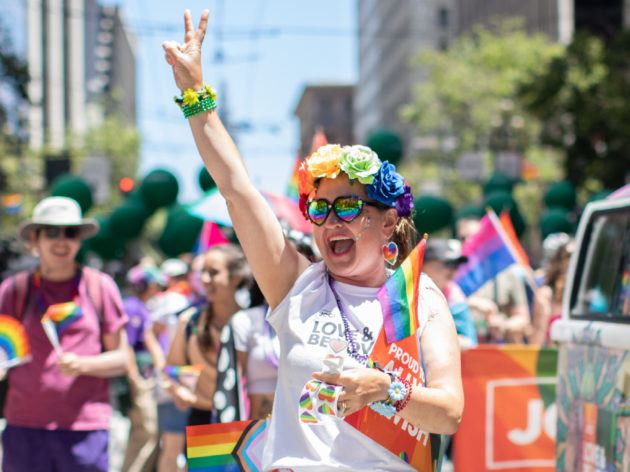 By participating in Pride, we acknowledge Jewish religious and cultural norms have had historical negative consequences for queer Jews, and the work to repair and embrace has a long way to go. We strive to offer ways we can give back, make change and help create inclusive and safe spaces.
The JCCSF is committed to the Jewish idea that each human life is infinitely valuable, all of us are deeply connected and every person is radically unique. For too long, queerness may have seemed like a subplot of the Jewish story, something to be contained or eschewed. Yet, we see from textual activists that queerness has always been in the center of Jewish life, and today, the community of LGBTQ+ Jews and allies are working to build programs and institutions so members of the LGBTQ+ community can bring their/our whole selves to Jewish living and learning.
LGBTQ+ is an initialism (an abbreviation) that means Lesbian, Gay, Bisexual, Transgender, Queer or Questioning. "Plus" also represents gender and sexuality diversity not covered by the letters as our understanding of queerness as a society evolves and shifts.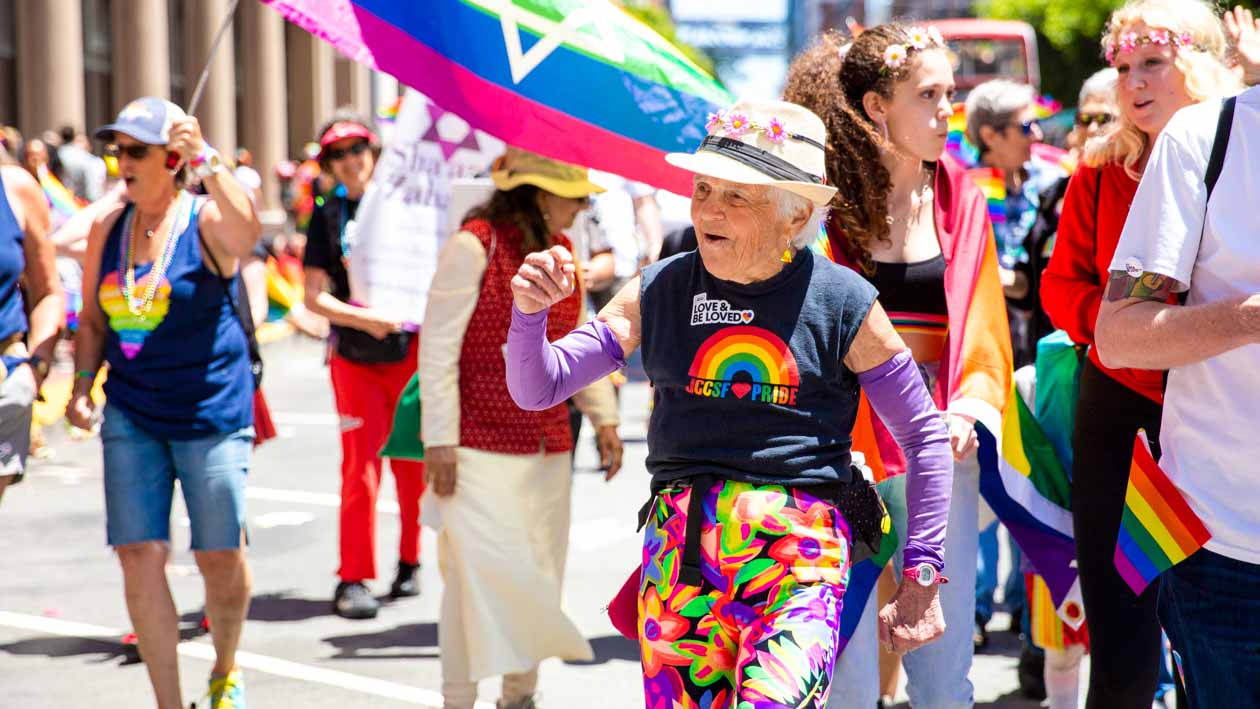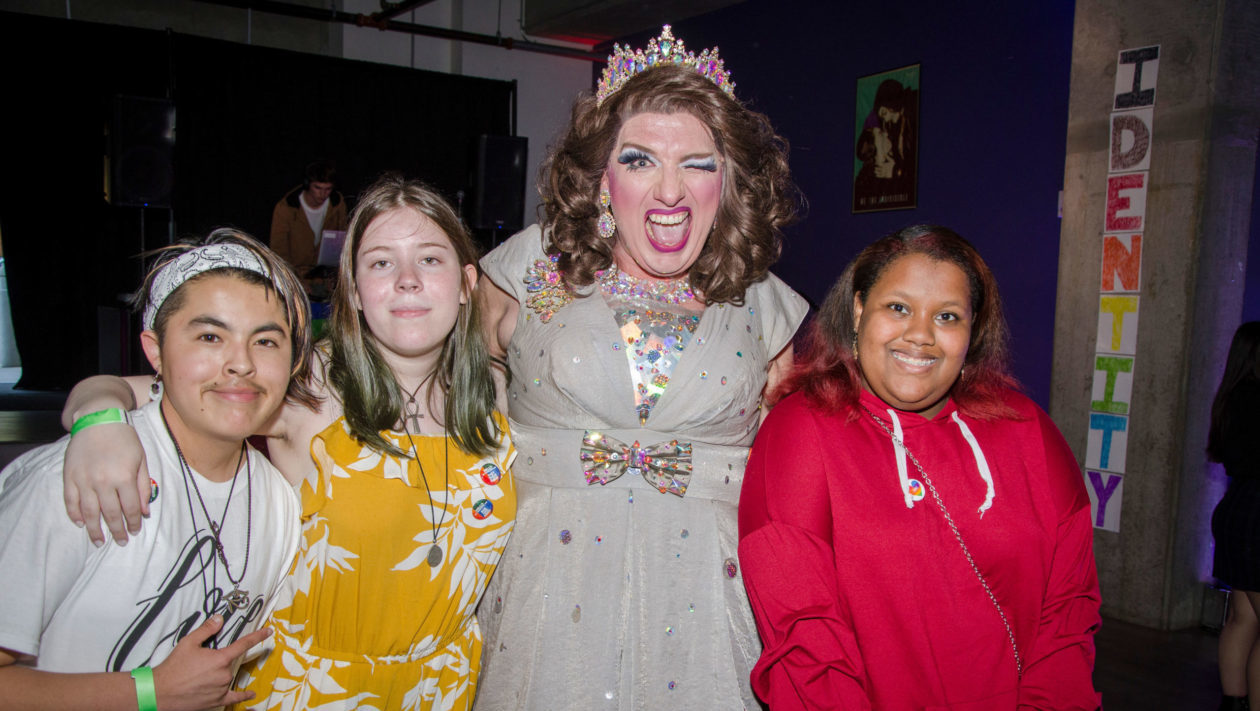 Celebrate Pride
In addition to the JCCSF's line up of events and the many fun and impactful events happening throughout SF in June, we've got a few more meaningful ways for your family and friends to celebrate, share and learn!
Join us for a free, weekly, 30-minute online session to look at a verse of Torah with a queer eye in a safe space for queer and trans folks and allies. Open to all, regardless of prior knowledge or experience.
Start a new chapter in your Pride journey with books curated by our friends at Out & About Bookshop, a mobile children's bookstore connecting kids and families in the San Francisco Bay Area with LGBTQ+ stories. Stop by our atrium to enjoy a selection in our Pride Book Nook.
For the kids and the kids at heart – show your true colors with a Pride coloring sheets
Find important resources for your family and community with Keshet, an organization moving the Jewish community towards LGBTQ+ equality.
Learn about policies affecting trans and nonbinary folks with articles and toolkits from the Transgender Law Center, Equality Federation, Lambda Legal, and the Human Rights Campaign.
Settle in for drag storytime with Brock Harder and Mari Posa as they read you heartwarming tales of triumph
Put on your dancing shoes, our Spotify playlist will have you movin' and groovin' all month long
Watch "Zander's Magic Shoes" – the story of a gay refugee man who discovered a new sense of freedom on his journey from Uganda to San Francisco, filmed as part of the What We Carry With Us video project in partnership with Citizen Film.