QueerCore Talmud is a new style of old-school Jewish learning – rigorous and radical, traditional and transformative, empowering and engaging.
We learn in traditional havruta/learning pairs to explore ancient Jewish wisdom texts in their original languages (Hebrew and Aramaic). Our Beit Midrash/study space – an exciting, participatory and queer normative learning community – is inclusive and welcoming. If you long to have a deep and meaningful relationship with Talmud, this is your Beit Midrash. QueerCore Talmud engages your mind, heart and spirit.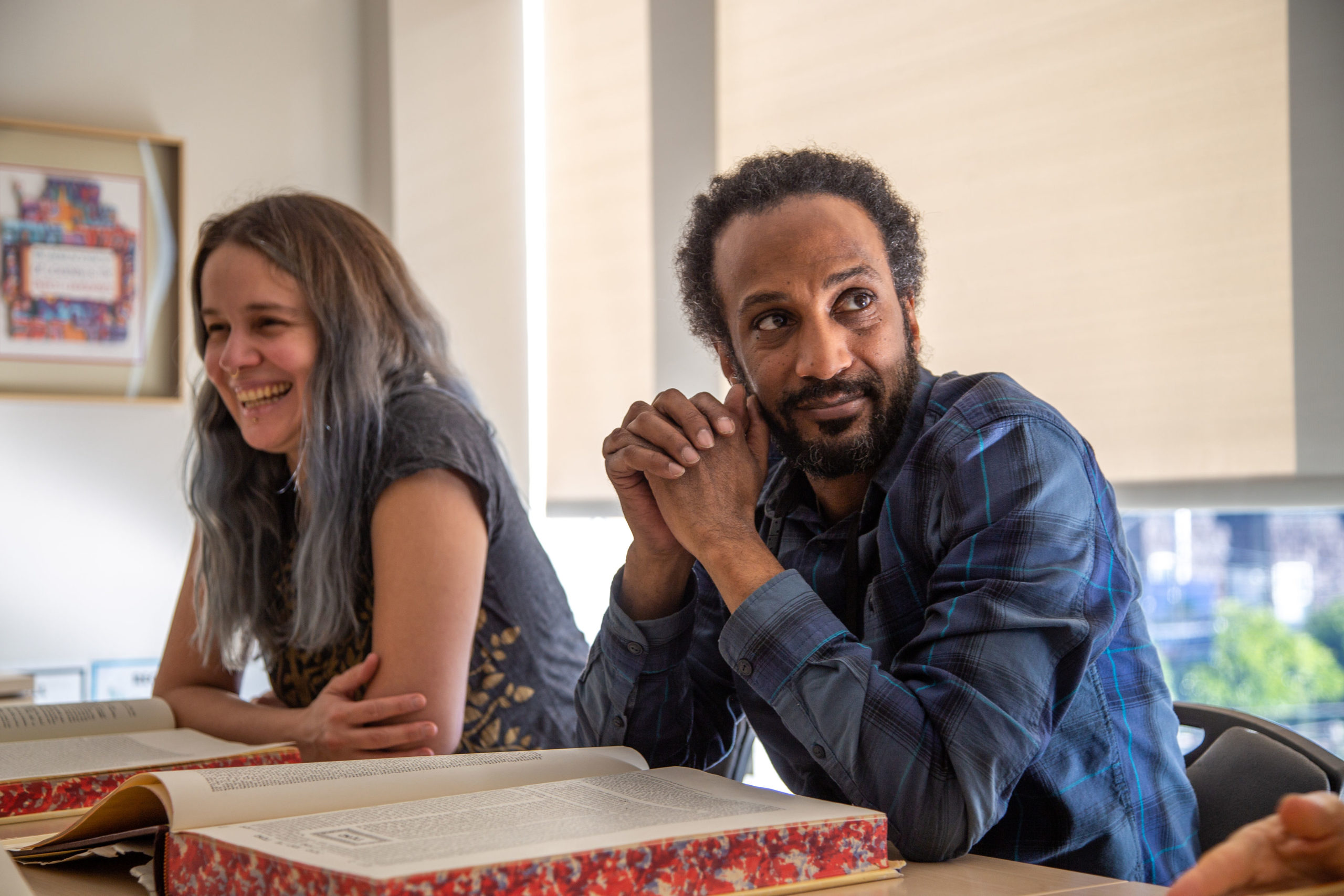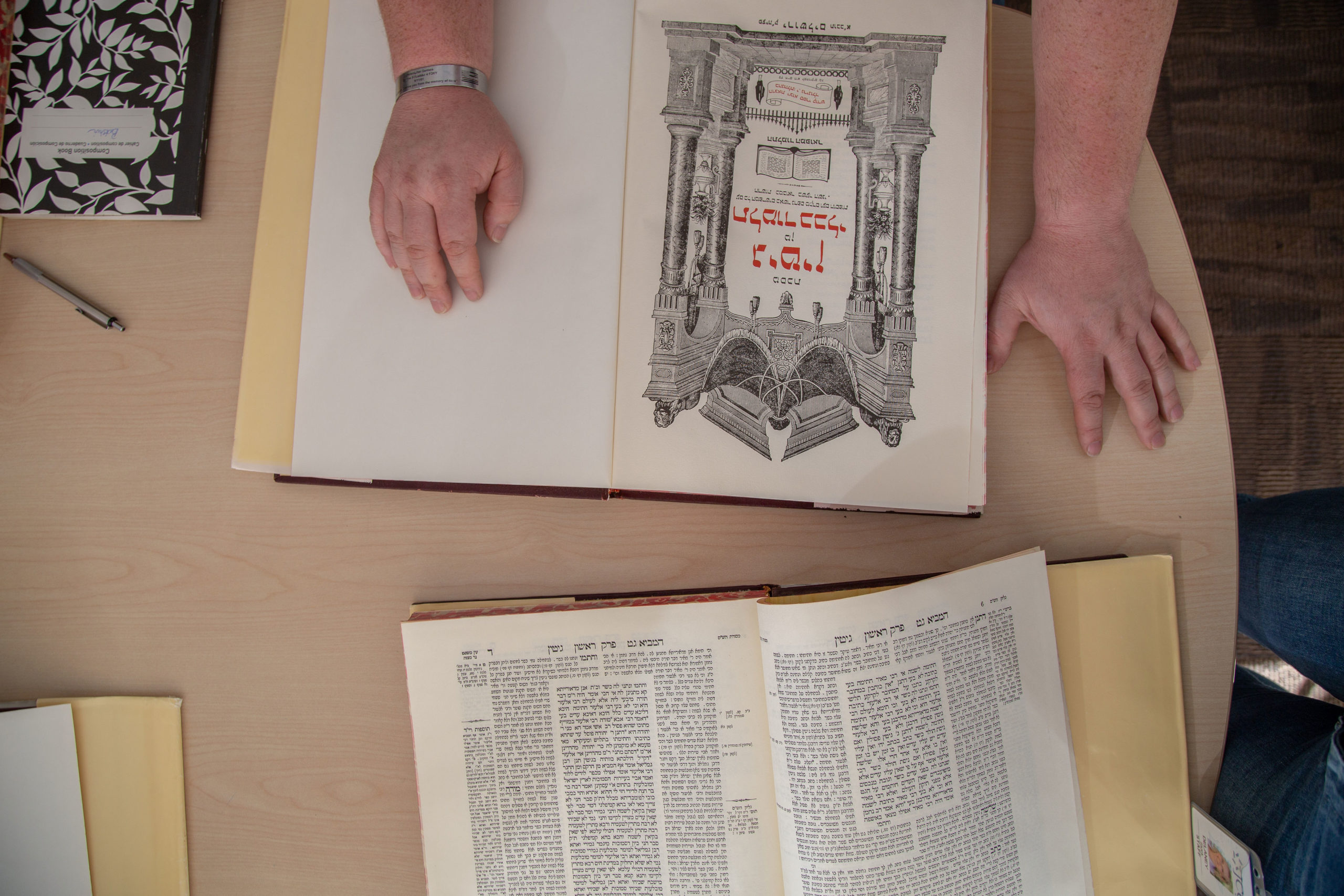 Classes
QueerCore Talmud: Original Ink – Torah: The Mother Ship
Sundays, 10:00 am – 12:30 pm: October 16, 23, 30; November 6, 13, 20
Join Maggid Jhos Singer, Julie Batz and Rabbi Batshir Torchio for an uplifting 6-week Beit Midrash, where we'll unpack the catalyzing narrative that launched the Jewish project (Genesis 12) in a queer normative learning community. 
QueerCore Talmud is excited to introduce a new learning series, Original Ink. Like our Talmud courses, Original Ink uses SVARA's traditionally radical pedagogy and the Brown, Driver, and Briggs Lexicon of Biblical Hebrew. We will encounter this origin story letter by letter and word by word, viewing each idea through the unique lens of our lived experience to discover and reveal new meaning from this ancient text.   
The Torah is written in Biblical Hebrew and is the core text of Judaism and Christianity. Because of the watery nature of ancient Hebrew, any and every translation is equally an interpretation. One aspect of SVARA method learning is to put the power of informed translation in the toolbox of every learner. QueerCore Talmud is using this method to build a joyous and strong learning community. All you need to know to get started is the Hebrew alphabet and vowel system. Ready to join the rabbis in a hands-on exploration of the text that got this party started?    
All sessions will be via online Zoom with live captioning and high contrast visuals. 
Talmud for All
Our QueerCore Talmud program was birthed out of SVARA, an organization committed to creating learning spaces in which people historically excluded from the tradition can engage in intimate and intense conversation with it – and each other.
Meet the Teachers
QueerCore Talmud is taught by SVARA Teaching Fellows Jhos Singer, Julie Batz and Rabbi Batshir Torchio.
What if I can't make it to class every week?
Attendance is expected for all class sessions. Sorry, no drop-ins.
What do I need for class?
Do I need to know how to speak, read or white Hebrew?
You must be able to sound out words written in Hebrew with vowels (in both printed and cursive letters). With or without comprehension. Slow is fine!
Is financial assistance available?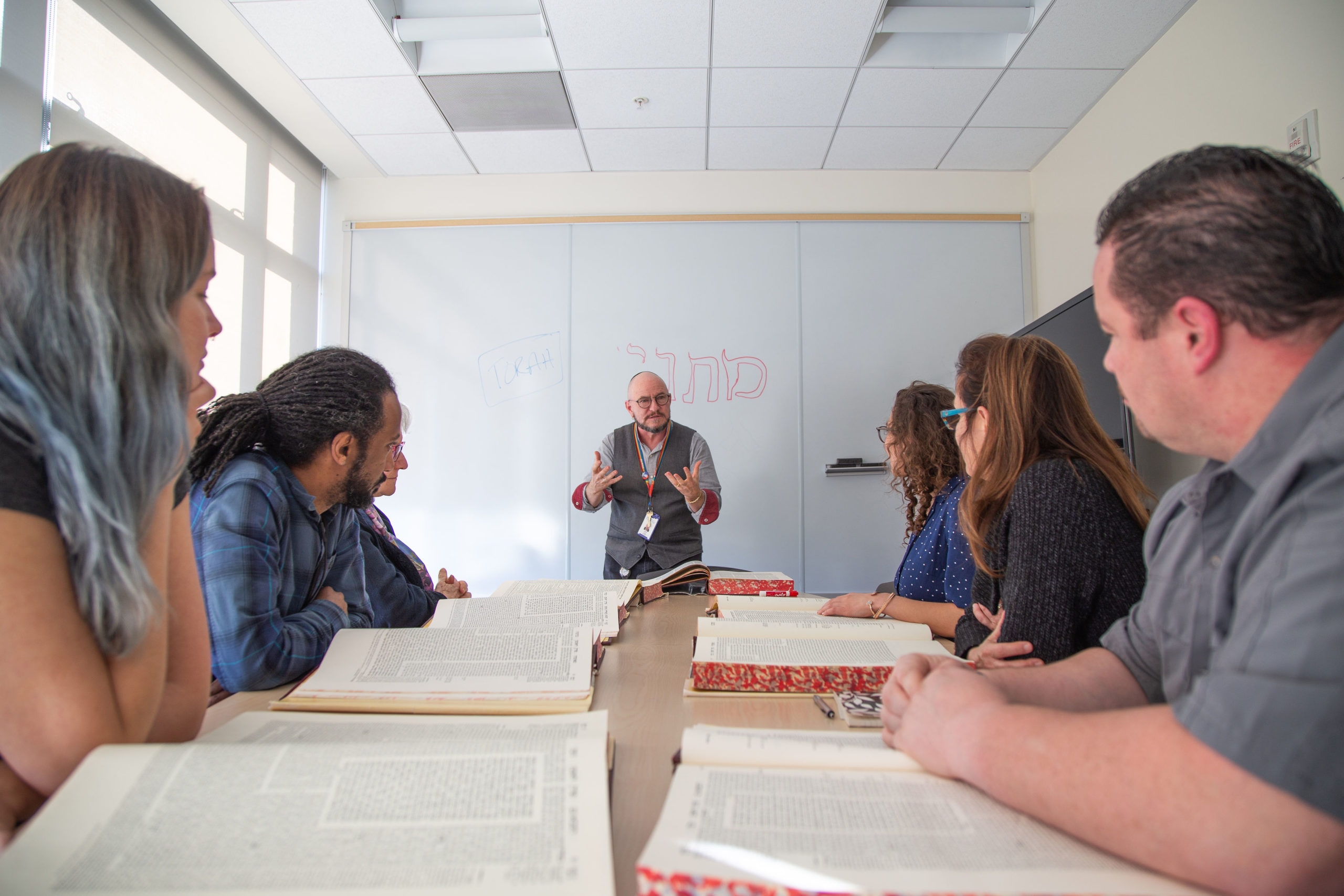 Get in Touch
Contact Us
Have a question about QueerCore Talmud? Reach out to our team — we'd love to hear from you!