Study the Torah and Talmud
Welcome to our Beit Midrash!
Our QueerCore Talmud program was birthed out of SVARA, an organization committed to creating learning spaces in which people historically excluded from the tradition can engage in intimate and intense conversation with it – and each other.
We learn in traditional havruta/learning pairs, exploring ancient Jewish wisdom texts in their original languages (Hebrew and Aramaic).
QueerCore Original Ink focuses on seminal texts from the Hebrew Bible, or Torah.
QueerCore Talmud takes that study a step further, exploring how to apply Torah to your life in a practical way.
Whether we teach Torah and Talmud separately, or together, each session offers a fresh approach to finding insight about today's challenges within ancient wisdom.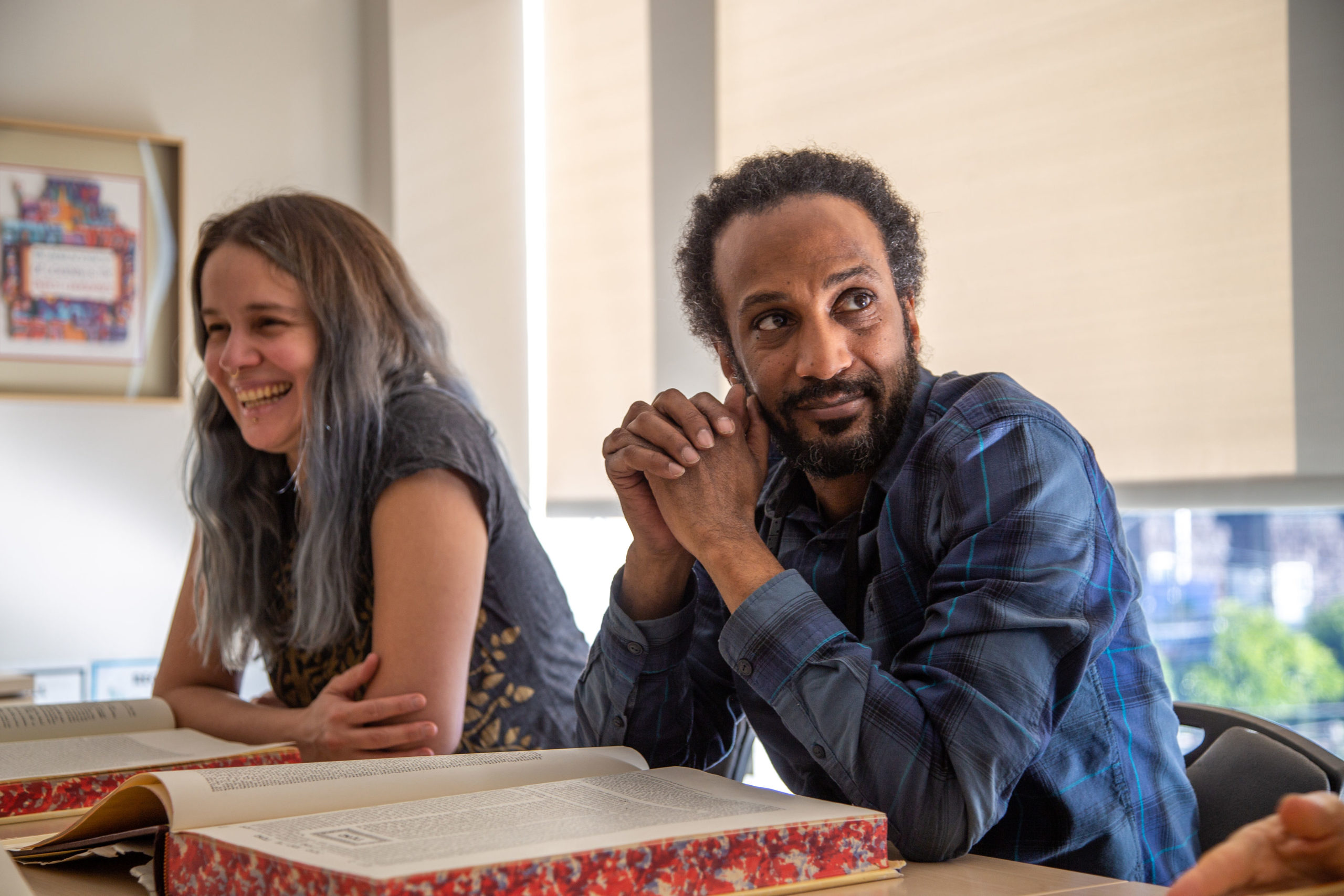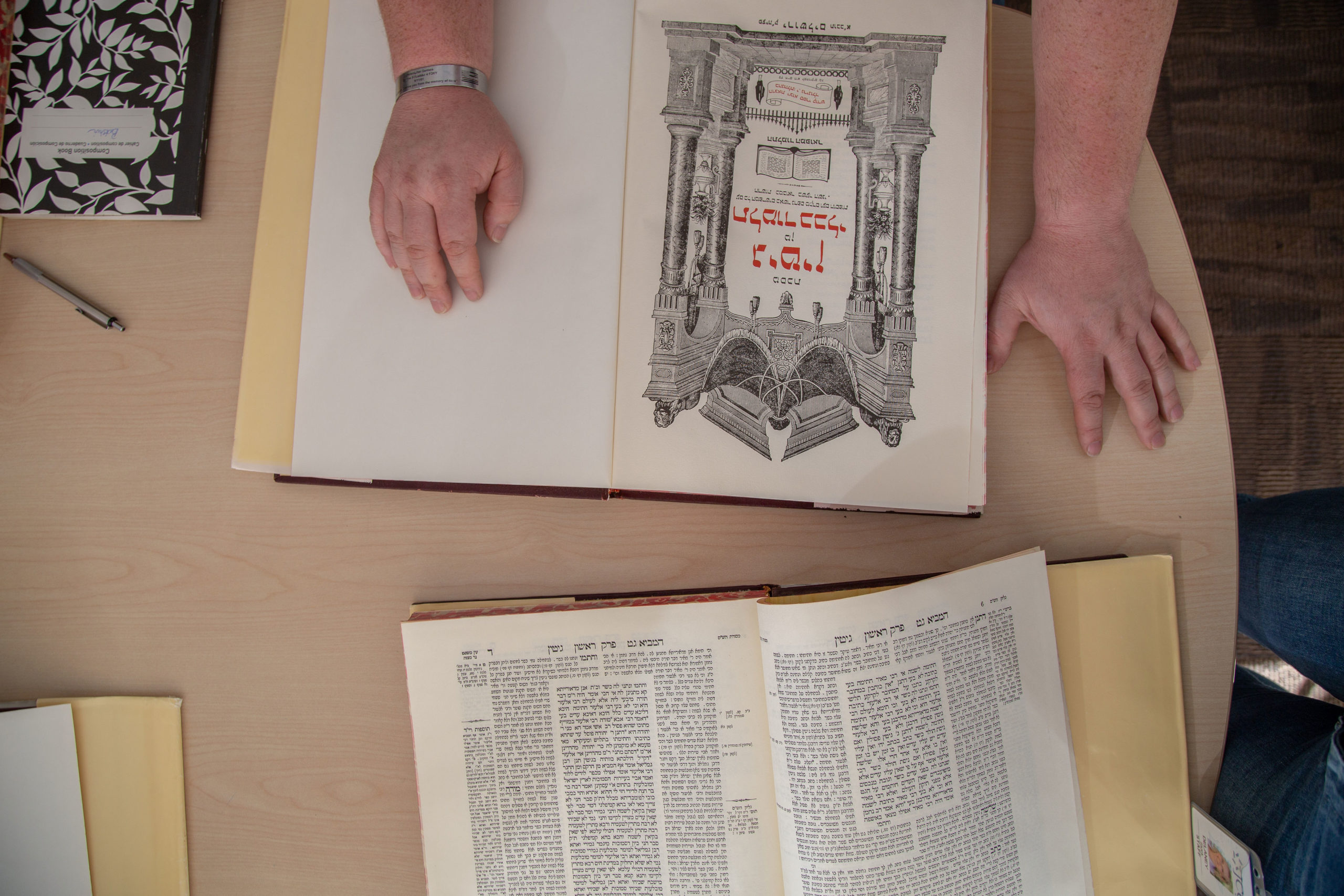 QueerCore Classes
Registration Now Open
QueerCore Torah: Original Ink
Sundays, 10:00 AM – 12:30 PM
Join Maggid Jhos Singer and Julie Batz for an insightful 6-week Beit Midrash where we'll unpack the Torah's first insight into the origins of human conflict in a supportive, queer normative learning community.
We will encounter this foundational story letter by letter and word by word, viewing each idea through the unique lenses of our lived experience. As we navigate the text together, we help each other discover and reveal new meaning from this ancient text.
Cost: $150 Public // $135 Members
Are you a JCCSF member? Save even more with a Community Membership!
QueerCore Talmud: Drop of Ink
Wednesdays, 1:00 – 1:30 pm
The program is designed to introduce you to the radical pedagogy used in QueerCore courses, and to provide a space for queer, trans folks and allies to connect and learn Torah firsthand. Each week you'll learn one verse from the weekly Torah portion. Participants do not need Hebrew experience and must embrace study in a queer normative, mixed-level, multi-generational learning community.
These free, weekly, 30-minute online sessions are open to all adults (18+), regardless of prior knowledge or experience.
All sessions will be via online Zoom. Once you register, you'll receive an email prior to the first class with your Zoom link.
Meet the Teachers
QueerCore Talmud is taught by SVARA Teaching Fellows Jhos Singer, Julie Batz and Rabbi Batshir Torchio.
What if I can't make it to class every week?
Attendance is expected for all class sessions. Sorry, no drop-ins.
What do I need for class?
A quiet place to work, a printer, and a notebook. We will provide all materials in digital forms. If you don't already have The Jastrow Dictionary of the Talmud and Targumim, we strongly encourage you to obtain the book before class starts. It will greatly enhance your learning! We'll be using this book throughout the class.
Do I need to know Hebrew?
To participate in QueerCore Talmud or QueerCore Original Ink, you must be able to sound out words written in Hebrew with vowels (in both printed and cursive letters). With or without comprehension. Slow is fine! You do not need to know Hebrew to participate in the free, weekly Drop of Ink sessions.
Is financial assistance available?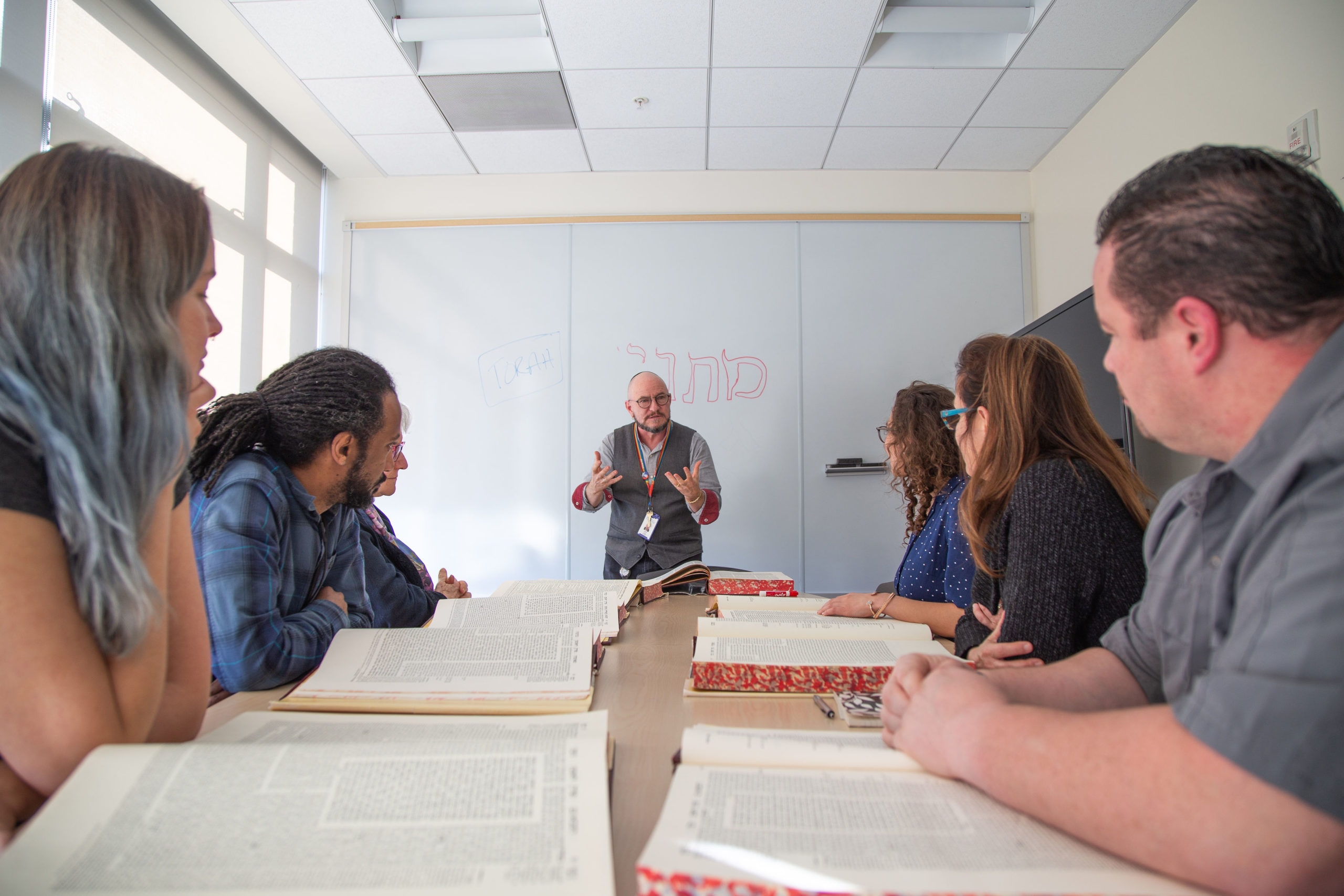 Get in Touch
Contact Us
Have a question about QueerCore Talmud? Reach out to our team — we'd love to hear from you!