During the 13-week session, students will learn a progression of skills, making art and memories.
Classes will begin with several hand-building techniques (pinch pots, slab and coil), and then transition to learning to work on pottery wheels.
Kids learn patience and have a lot of fun while building a basic understanding about the longer process of pottery and ceramics as an art form.
Youth Ceramics Classes & Rates
Registration Now Open!
Dates: September 11 – December 14 (no classes November 20 – 24)
Pricing: 60-Minute Classes $430 | 90-Minute Classes $645 for the 13-Week Session
Are you a JCCSF member? Save even more with a Community Membership!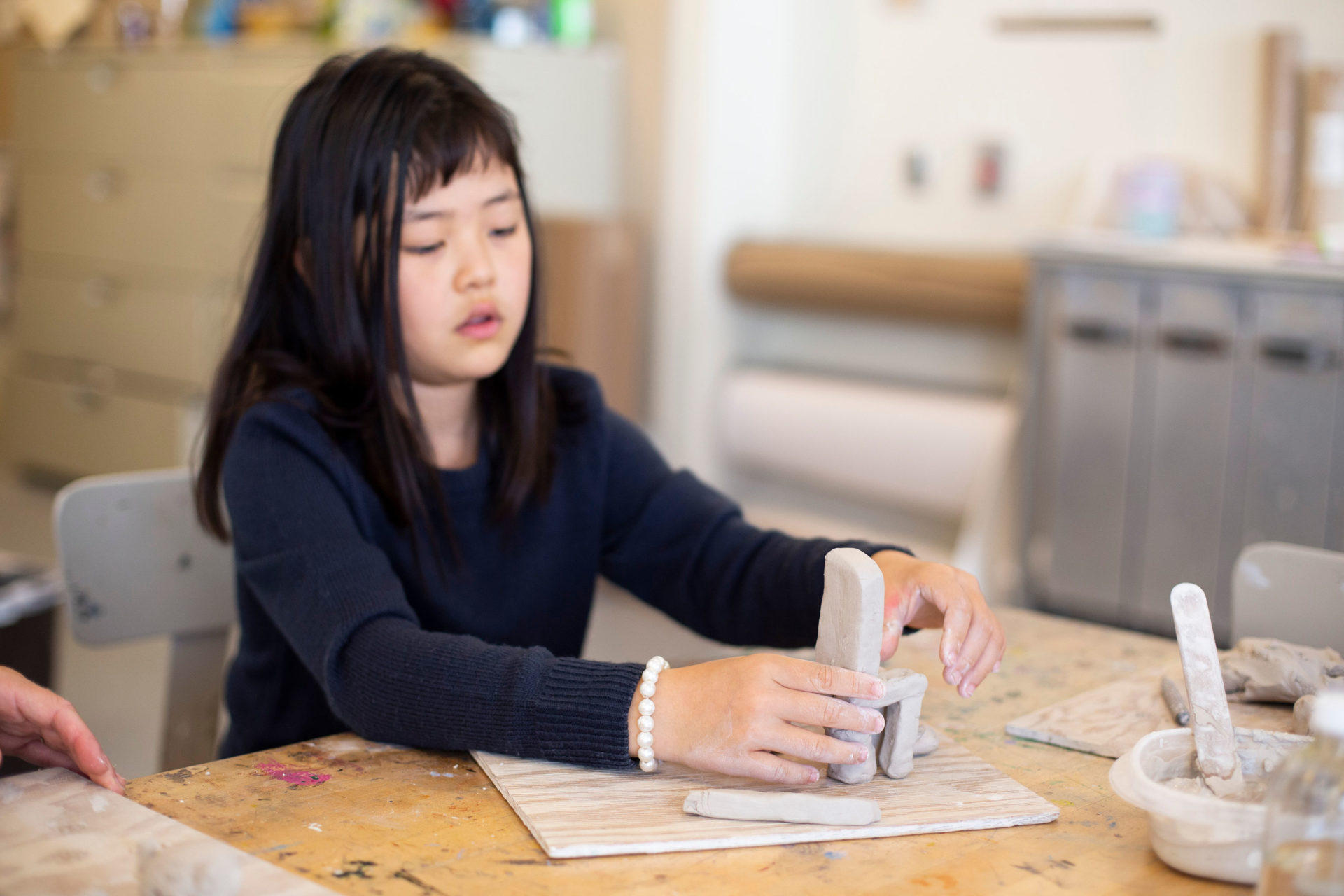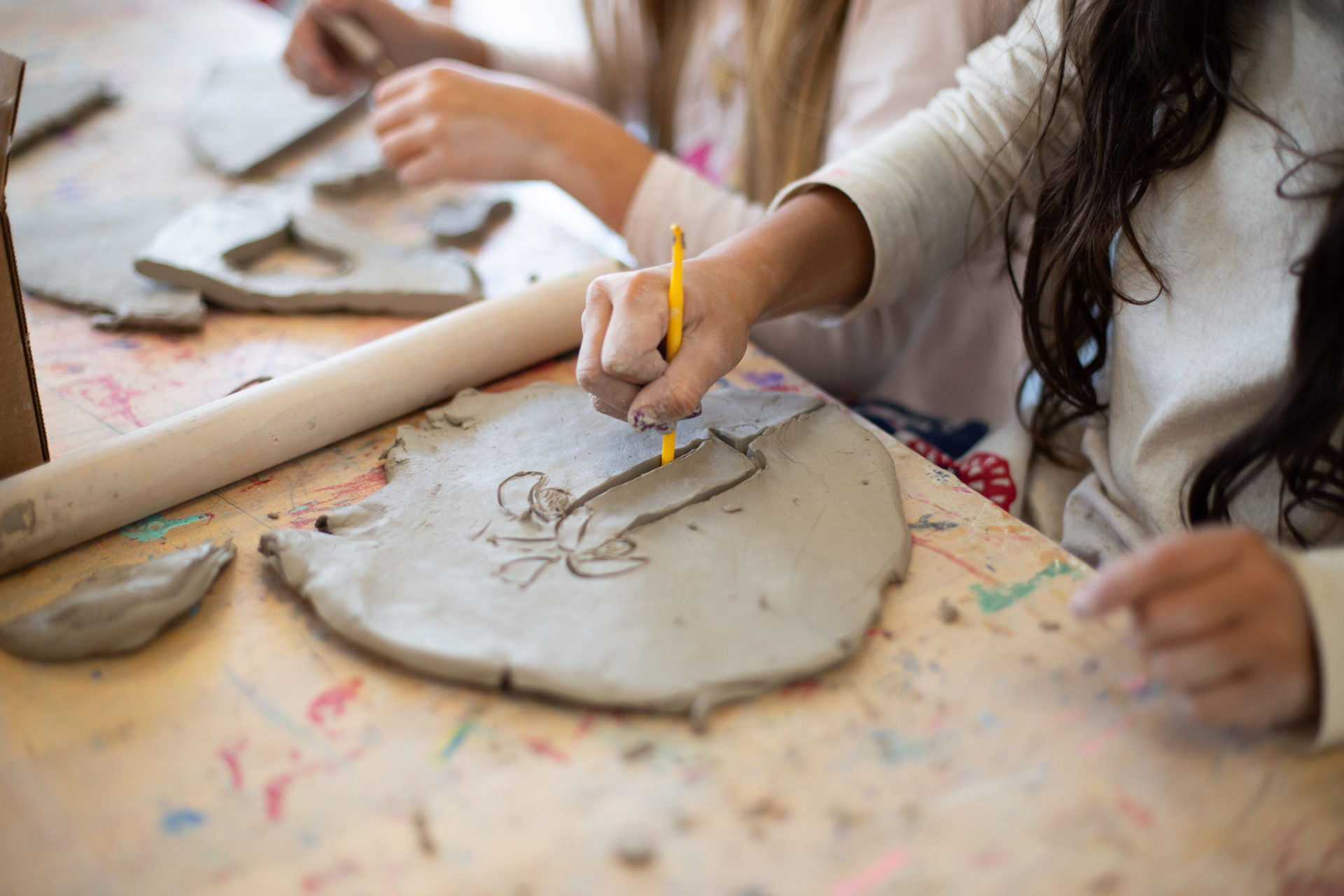 When will the classes take place?
Fall 2023, Spring 2024.
What age kids can participate?
Age 4 – 11 (preschool – grade 5).
How many kids in each group?
One-hour class: No more than 10.
90-minute class: No more than 12.
Who will be teaching the class?
Ceramics Specialist Keshara Bjorkman.
If classes are full, is there a waitlist?
Waitlists will be available for all classes. Additional spaces will be determined based on demand and Family Life department resources.
Waitlisted families will be notified by email as spaces become available.
Acceptance of a waitlisted spot is required within 24 hours.
If no reply is received within 24 hours, the spot will be offered to the next family on our waitlist.
What if we miss a class?
We do not offer make-up classes, refunds or credits for missed classes.
Is Financial Assistance available?
If you would like information about financial aid, please indicate this in your registration and a member of our staff will contact you about next steps.
Additional program and policy info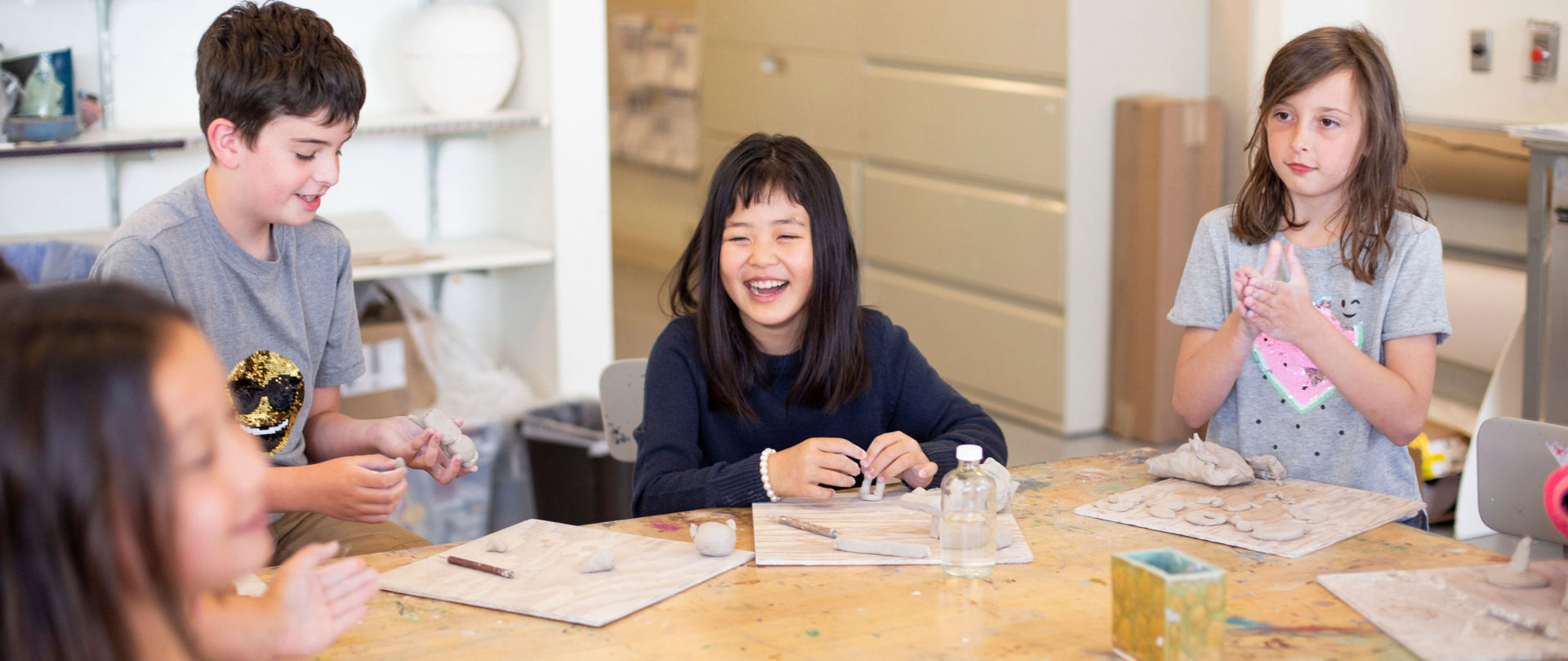 get in touch
Contact Us
Have a question about Youth Ceramics? Reach out to our team — we'd love to hear from you!
Youth Ceramics Contact Form