For the best experience, please use Google Chrome on a desktop or laptop computer when accessing jccsf.org/myaccount.
How do I register for a class or buy tickets online?
STEP 1: Click Register or Tickets from any jccsf.org program. Once redirected to the registration portal, click "Enroll" or "Options" to view individual dates and times.
STEP 2: Enter in previously created log in information or click "Create an account" into the pop-up window.

STEP 3: Select the person in your account who will attend the class or event and click "Save." To add multiple participants to the same class, select each participant from your account or click "Create a New Contact," then select "Save."
If you find that some members in your account are grayed out, it is because they don't meet the requirements of the class or event. It could be based on age, membership type, or even lack of information of the participant. You can review and edit these details on the Personal Information page. Only the primary contact will be have full access to all members in an account.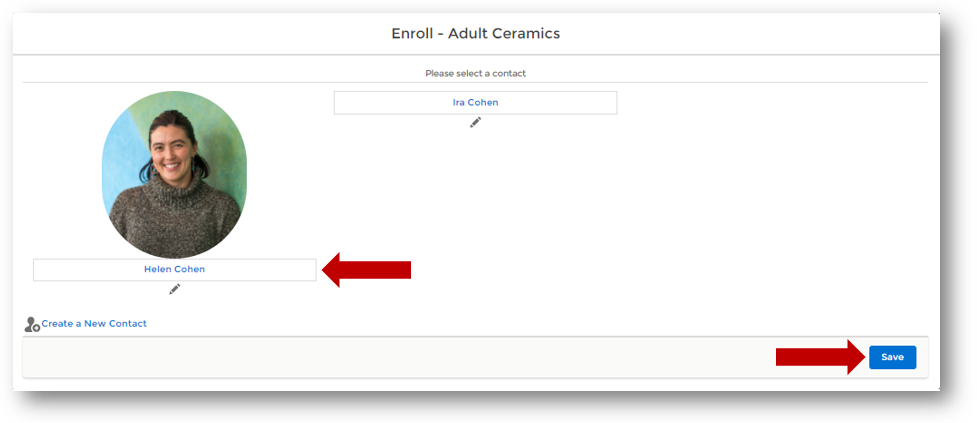 STEP 4: After adding all items to your cart, select "Next" button in the upper right-hand corner to check out.
STEP 5: Fill out any required questions and/or sign release and finalize payment. Please take the time to confirm that the class information, number of participants enrolled, and final price reflect your decision. Make sure to click "Complete."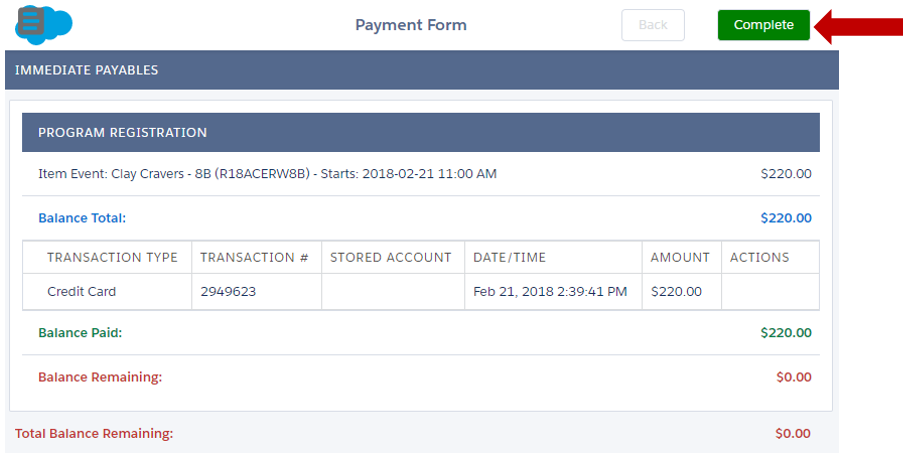 STEP 6: Review, print and/or email your confirmation.
Didn't find an answer to your question? Please email us at support@jccsf.org.