Preschool Giving Campaign
Together We Are Stronger
When we talk about the future of the JCCSF, we look to the youngest members of our community for inspiration. Our children's appetite for learning and endless curiosity motivates us to move forward — and we are dedicated to creating a vibrant path for them.
You can help by making a contribution to the Preschool Giving Campaign. Your gift directly supports our children, teachers and programs, enabling them to truly flourish. These past few months have proved just how dedicated our teachers are, as they pivot and adapt to new models of learning while maintaining the JCCSF's excellent curriculum inspired by the Reggio Emilia approach and guided by Jewish values.
The Preschool Giving Campaign is the main fundraising effort of the JCCSF preschool program. Tuition alone does not cover the full cost of education, so we rely on your support to bridge this gap. The Preschool Giving Campaign is the key to making our program not just successful but sensational. This year, your support is more important than ever. Your gift will ensure our preschools continue to provide crucial in-person programming to a wide range of students during an uncertain time.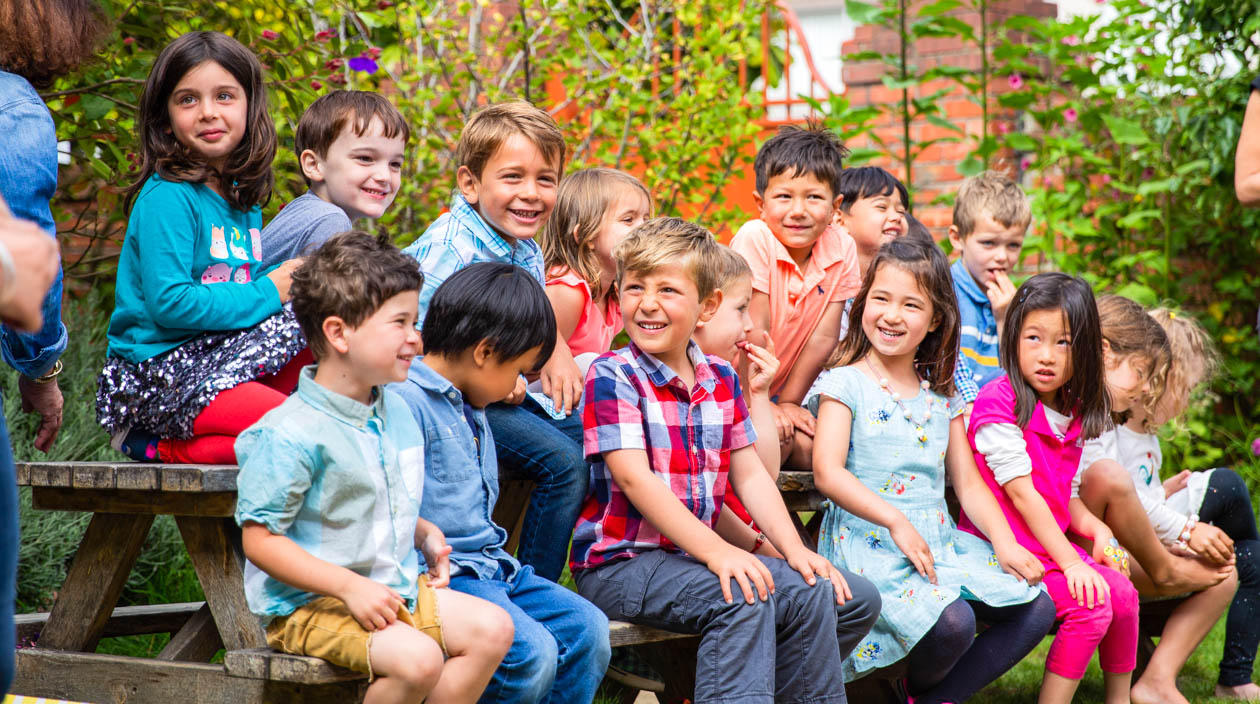 How can I make a gift?
Pledge now! Pledges can be made now and paid any time before May 1, 2021. Return completed pledge forms to Liliya Alekseyeva at lalekseyeva@jccsf.org.
For questions about the Preschool Giving Campaign, please contact Simone Octigan, at soctigan@jccsf.org.
Double your Donation!
Get your gift matched through your employer and double your contribution to the Preschool Giving Campaign. Many companies (such as Apple, Adobe Systems, Genentech, Google, PG&E, and more) match employee contributions to charitable organizations. You give an amount and they donate the same or more! It just takes a few minutes to check, visit our matching gift page for more information on how to increase the impact of your donation.
Your Gift at Work
The Preschool Giving Campaign is an incredible way to support your JCCSF school. Your contributions directly fund important programs and staffing, from professional development to financial assistance. Here are a few examples of how your dollars provide the vital resources needed to continue our high-quality programs.
Financial Assistance
We are committed to making our outstanding programs accessible to families who would not otherwise be able to participate. Donations support these efforts and help us lay the groundwork for a reliable financial aid fund in the future.
Professional Development
With your support, we provide the best training for our teachers and advance their knowledge of the Reggio Emilia approach and the Jewish values learning. Your contribution helps us to recruit and retain our outstanding and devoted teaching staff.
Preschool Campaign FAQ
What is the Preschool Giving Campaign?
This is the main fundraising effort for the JCCSF's Early Childhood Education (ECE) Program and is carried out across all three preschool campuses.
Tuition covers only a portion of the actual cost of each child's educational experience. We rely on your support to raise critical funds needed to bridge the gap between tuition and the cost of education to preserve high-quality education for your children.
All gifts are tax-deductible.
Where does your money go?
Your contribution makes a significant impact in the lives of our children and helps ensure they receive an outstanding education inspired by the Reggio Emilia approach and guided by Jewish values. It directly funds important programs and staffing, from professional development to financial assistance.
Why is it important for parents to participate?
Tuition is set at a level below the actual cost of educating each child so that JCCSF programs can remain accessible to a wider range of families. We ask our community to help bridge this gap with a gift to support the exceptional educational experience at the JCCSF. A high level of participation is just as important as donation amount. 100 percent participation visibly demonstrates the dedication of our community to the school. Every gift matters and makes a lasting impact on our students.
What is an appropriate amount to give?
We hope your family will make your child's preschool a philanthropic priority by giving at a level that is meaningful to you. Most families give between $180 and $5,000. Your participation is important, and every gift is appreciated.
How and when will my family be contacted for preschool giving campaign gift?
The preschool giving campaign kicks off in October 2020 and ends in mid-November. Most pledges and gifts are received during this time, and we ask that all pledges are paid by May 1. Look in your inbox for our giving campaign letter from our parent co-chairs at the start of October as well as reminders other parent volunteers.
Please make your gift or pledge by Friday, November 13, 2020. All pledges must be paid by May 1, 2021.
What are the ways I can give to the annual preschool giving campaign?
There are so many ways! The easiest way is to make a gift online.
Cash Donations
Make a gift any time with cash, personal check, cashier's check, or money order made payable to the JCCSF and sent it along to:
Jewish Community Center of San Francisco
Attn: Development Department
3200 California Street
San Francisco, CA 94118
Gifts of Stock
Your gift of appreciated stock that has been held for more than one year will benefit the JCCSF and may save you capital gains taxes and provide a variety of other tax benefits. Find out more about gifts of stock.
Matching Gifts
Companies will often match gifts to the JCCSF. All supporters are encouraged to find out if their employers have matching gift programs. Your donation can be greatly increased! Find out if your employer matches gifts.
Donor-Advised Funds
A donor-advised fund (DAF) is a type of giving program that allows you to combine the most favorable tax benefits with the flexibility to easily support the JCCSF. If you already benefit from donor-advised funds, please make checks payable to JCCSF. For more information, contact Simone Octigan, at soctigan@jccsf.org.
The JCCSF is a tax-exempt 501(c)(3) nonprofit; our tax ID number is 94-3227260.