We're closed for now, but reopening soon…
Complement your exercise program with a deep tissue massage or a comforting hot stone massage. Our therapists are certified in 11 different therapies, from shiatsu to cranio-sacral to Thai bodywork.
Sit back, take a deep breath and leave the rest to us.
Massage & Bodywork Modalities
Swedish
Detoxify, relax and renew. Popular Swedish full-body massage soothes away tension with long, gliding strokes, kneading, heat and friction. A classic way to simply let go and feel tensions melt away!
Acupressure & Shiatsu
Relieve stress, rebalance and energize. Traditional Eastern pressure point techniques invigorate skin, muscles, internal organs and endocrine glands. Focusing on energy flow through the body's meridians, this treatment promotes a healthy circulatory and nervous system.
Deep Tissue
Awaken dormant muscles and release deep aches. Slow strokes and deep pressure on specific areas relieve tension that is often responsible for recurring pain. Not recommended as a first time massage. Not a full-body massage.
Sports
Enhance performance and prevent injury. Focusing on muscle soreness, lactic acid buildup, recovery from fatigue, strain, tendonitis or injury, this method treats muscle groups specific to your particular sport. Sports massage also improves flexibility and agility.
Hot Stone
Melt away knots and soothe away tension. The penetrating heat of smooth basalt river rocks takes traditional Swedish massage to new depths. Positioned at strategic points, the stone's heat helps to alleviate painfully tight muscles, mild injury and arthritis.
Reflexology
Re-educate, re-pattern and re-condition. Focusing on specific pressure points in the feet and/or hands, your body's neural system is reprogrammed to calm and correct itself. As nerves recover and improve their communication with the body, muscles relax and systems reboot. A reliable and noninvasive way to maintain good health. Not a full-body massage.
Cranio-Sacral
Unravel chronic stress and rejuvenate breathing patterns. Gentle palpitations and "listening hands" restore the body's tidal rhythms and relieve respiratory blockages compounded over a lifetime of physical trauma, emotional stress and toxicity. Great therapy for migraines, TMJ, chronic fatigue, recovery from neck injury and overall tension. Wear loose, comfortable clothing. Choose either a 60- or 90-minute session.
Reiki
Balance and restore. The heat and energy of the practitioner's hands are used to dissolve tensions, encourage the circulatory system and jump-start the flow of energy along the body's chakras. Available in 60- or 90-minute sessions. For a taste of Reiki, ask your practitioner to combine Reiki with your Swedish, Acupressure or Deep Tissue massage.
Prenatal & Postnatal
Nurture yourself, sleep soundly and embrace changes. Our specially trained massage therapists understand how to address the rapidly changing physiology of pregnant women. Prenatal massage soothes lower back or leg pain and edema while bolstering overall health. Postnatal massage encourages muscle recovery, enabling new mothers to calm body and mind.
Aromatherapy
Amplify immunities, eliminate toxins and balance the mind. This gentle massage employs light strokes and pure, essential plant oils to stimulate the skin and regulate the lymphatic system.
Trigger Point/Myofascial Release
Trigger Point Therapy and Myofascial Release is a safe and very effective hands-on technique that involves applying gentle, sustained pressure into connective tissue restrictions to eliminate pain and restore motion.
Focusing on releasing muscular shortness and tightness, there are a number of conditions and symptoms that trigger point and myofascial release therapies address.
Chair Massage
Each additional minute
$1
Add-On Foot Massage (15 minutes)
$20
*Non-Members pay $10 above the Member rate.

To inquire about Fitness Center Membership, contact the Membership Office at 415.292.1215.

All prices are subject to change.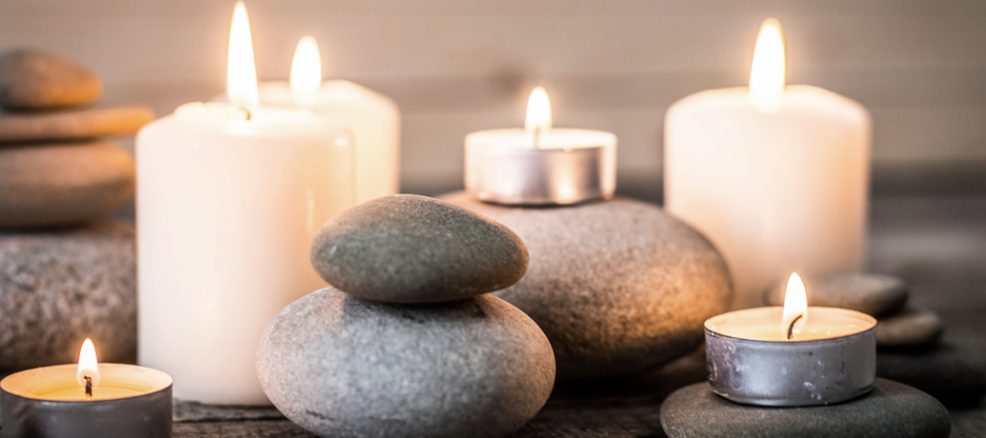 Ready to relax?
Book an appointment
To make an appointment or for more information, please contact 415.292.1248 or fill out this form.