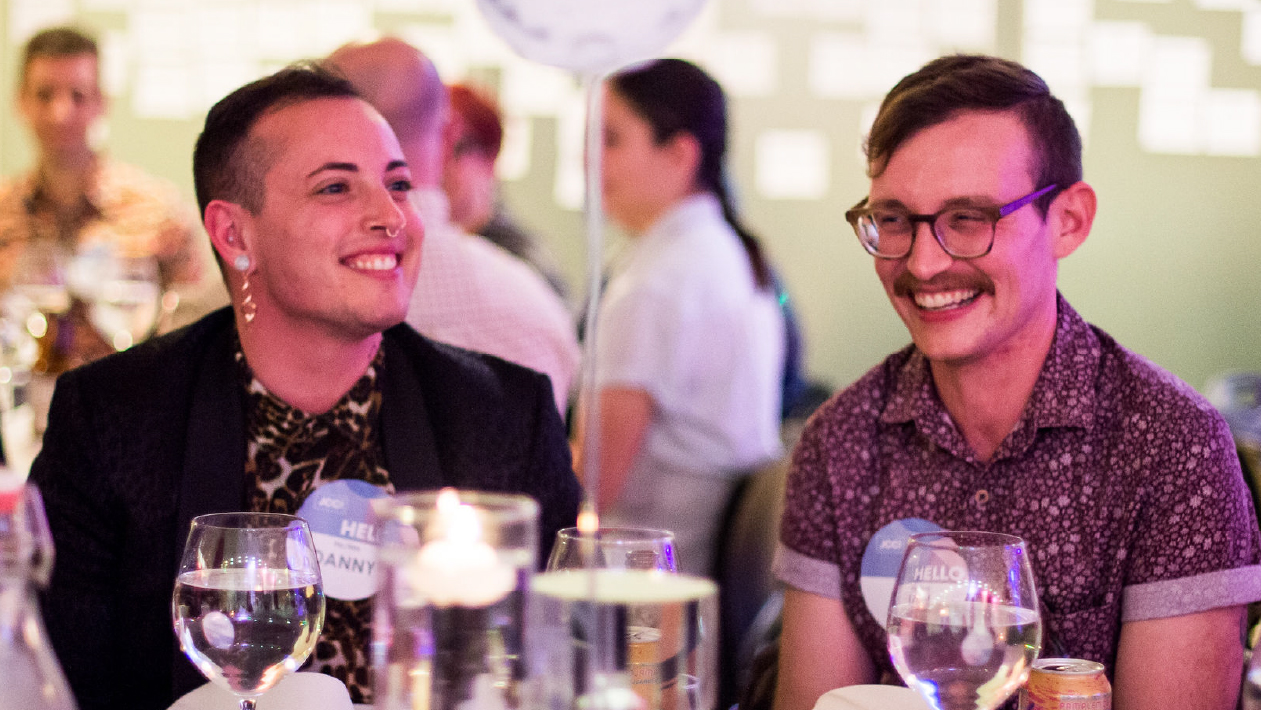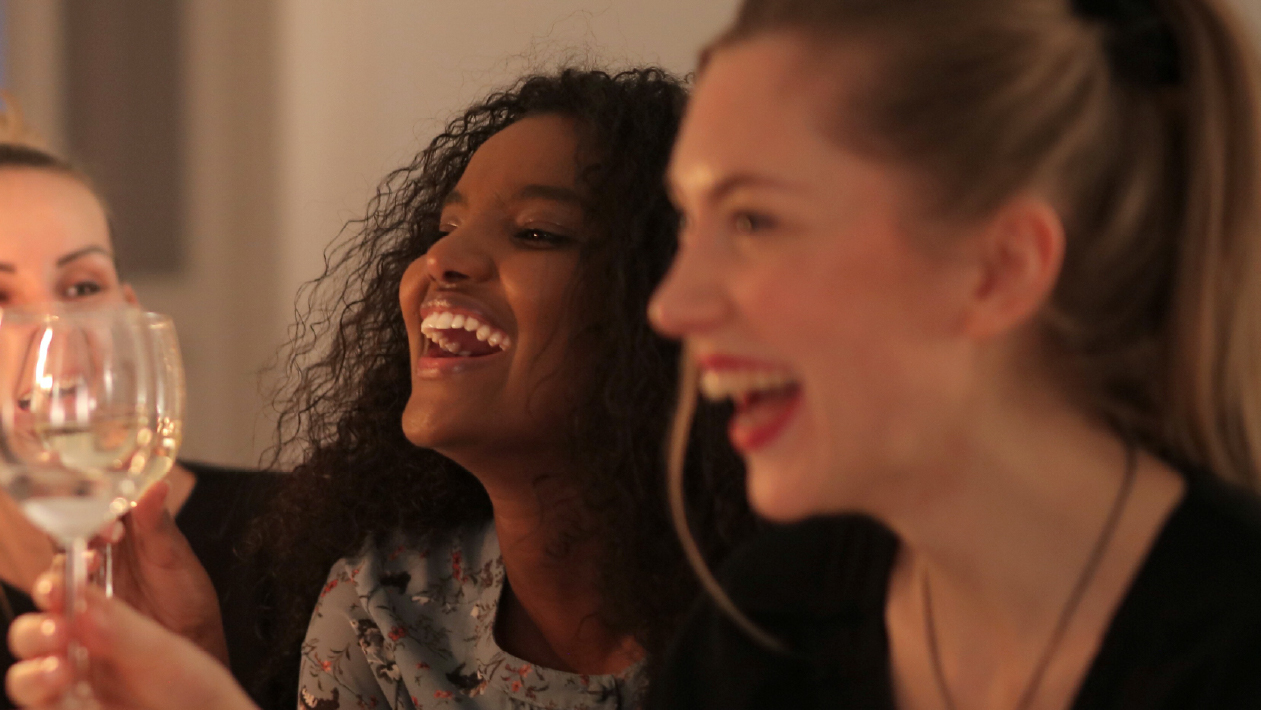 Winter/Spring 2023 Event Package
What do a contemporary dance performance, best selling author, and paraclimbing champion all have in common? They're all coming to the JCCSF and we're building community around their events for people in their 20s and 30s! If you've wanted to come to a show, a talk or a performance and make new friends who also share your interests, then this community is for you.
The idea is to sign up for all three events and go to one event a month for three months. After each event, we'll go out for drinks across the street to discuss it and hang out!
This is a package deal where you get all three events plus drinks for just $45 (one complimentary drink per ticket holder per event). Once you purchase your ticket, your host Carey Averbook will be in touch with more details. All events take place at Kanbar Hall. We look forward to seeing you!
EVENTS & DATES
A.I.M by Kyle Abraham: Saturday February 11, 2023, 8:00 – 9:30 pm
Adam Gopnik: Thursday March 16, 2023, 7:00 – 8:30 pm
National Geographic Live – Improbable Ascent with Maureen Beck: Thursday April 20, 2023, 7:00 – 8:30 pm
Thank you for your interest in this event package. Ticket sales are now closed.
Learn More About Our Events
A.I.M by Kyle Abraham
From acclaimed choreographer Kyle Abraham (2013 MacArthur Fellow, Choreographer for NYC Ballet, The Royal Ballet, and Alvin Ailey) comes an evening of lush movement, infectious music and magnetic dancers. Abraham's contemporary dance company A.I.M (for Abraham in Motion) makes its Kanbar Hall debut with a new mixed repertory program featuring four provocative works: Big Rings (2019) a dynamic, team-based group work choreographed by A.I.M company member and Dance magazine's "25 to Watch", Keerati Jinakunwiphat; The Quiet Dance (2011) a quintet unfurling to the jazz stylings of Bill Evans; Bebe Miller's 1989 solo Rain; and Our Indigo: If We Were a Love Song (2021) a series of poetic vignettes that explore the intimacy, intricacies, and vulnerabilities of Black Love set to the songs of Nina Simone.
Since its founding in 2006, A.I.M by Kyle Abraham has become one of the most active touring dance companies in the United States, with an audience base as diverse as its movement vocabulary, which ranges from hip-hop to formal ballet technique. Galvanized by Black culture and history and drawing inspiration from a multitude of sources and movement styles – what Abraham calls 'postmodern gumbo' – the work entwines a sensual vocabulary with a strong emphasis on music, text, video, and visual art, and reflects both society today and aspirational social changes. "As an artist born in the late 1970s, I've experienced a change in society that brings me hope. My choreography reflects that hope, but also lives in the reality of my experiences and the cultural work that still needs to be done."
Adam Gopnik
For decades, Adam Gopnik has been one of our most beloved writers, a brilliantly perceptive critic of art, food, France, and more. But recently, he became obsessed by a fundamental matter: How did the people he was writing about learn their outlandish skill, whether it was drawing a nude or baking a sourdough loaf? In The Real Work – his title the term magicians use for the accumulated craft that makes for a great trick – Gopnik apprentices himself to an artist, a dancer, a boxer, and even a driving instructor (from the DMV), among others, trying his late-middle-age hand at things he assumed were beyond him. He finds that mastering a skill is a process of methodically breaking down and building up, piece by piece – and that true mastery, in any field, requires mastering other people's minds. Exuberant and profound, The Real Work is ultimately about why we relentlessly seek to better ourselves in the first place.
National Geographic Live – Improbable Ascent with Maureen Beck
"If I can connect with someone that might not be aware of what they're capable of and push them towards trying something new, maybe even a little outside of their comfort zone, then putting myself out there in the world as a resource and a motivator is entirely worth it. One arm? One leg? Blind? In a wheelchair? Bring it on."
Maureen Beck is part of a group of adaptive climbers who believe the sport could be mastered, and even taken to new levels, by disabled people, much like paracycling and paraskiing. Born with one hand, Beck tried rock climbing for the first time after a camp counselor told her she could skip it. Her love of the sport was instantaneous, but there was no guide for climbing with one hand. Unfazed, she decided to figure it out for herself through trial and error — one of her early adaptive climbing innovations even involved taping a metal ladle to her arm. Before long she was leading a crew of passionate adaptive climbers around the world, forging a path for a new generation.
After tackling some of the hardest climbs by a one-handed athlete and securing two world paraclimbing championships, Beck yearned to push still further outside of her comfort zone. So when legendary adaptive climber Jim Ewing asked her to join his attempt to make the first adaptive ascent of one of North America's classic, most wild towers – the Lotus Flower Tower in Canada's Cirque of the Unclimbables – she didn't hesitate. On their month-long expedition they dealt with rough weather, sudden illness, and a food shortage, yet Beck found herself growing addicted again to the thrills and challenges of the sport.
With her trademark humor and wit, hear how this one-handed champion is reinventing rock climbing.
National Geographic Live is National Geographic's touring series that brings to life the awe-inspiring stories of National Geographic Explorers and Speakers. Maureen's engaging, one-of-a-kind "Improbable Ascent" presentation is part of National Geographic Live's amazing collection of events happening throughout the United States and Canada. National Geographic's broad roster of talent, including renowned photographers, scientists, authors, filmmakers, and adventurers, share their behind-the-scenes stories from the front lines of exploration alongside stunning imagery and gripping footage. For more information on National Geographic Live and other National Geographic events, please visit www.NatGeoLive.com.
Get Connected
Interested in connecting more with the Jewish community? New to the Bay Area? Want to meet like-minded people? Looking for leadership opportunities? Wondering who to have Shabbat with?
Jewish life isn't always easy to find in the Bay Area, but the good news is that however you identify Jewishly, the JCCSF, through this innovative Jewish Community Federation funded program, is ready to help you build community. We believe that community building happens best through personal relationships, so we encourage you to reach out to Carey Averbook, the JCCSF Young Adult Peer Connector to learn more.