Join Now, Get 50% Off 2 Months of Dues
Spring Is Here. Make Your Move.
Get 50% Off 2 Months of Dues
Spring has arrived, our Fitness Center is open and we have an exclusive offer for new members.  More than a gym, gain access to the JCCSF Fitness Center, a 45,000 square-foot facility with expanded training and cardio space, dedicated yoga and group exercise studios, Pilates, over 25 group fitness classes and so much more.  We also have a cycling studio and lap pool, sauna and hot tub opening in fall 2021.
Offer Details
50% off 2 months of dues
$0 Registration Fee
No cancellation fees
No commitment
Offer valid through June 30, 2021
USE PROMO CODE 2MONTHS
*Terms and Conditions: This promotional offer is only valid for new JCCSF Fitness Center Members purchasing an Individual, Family or Older Adult Full Access membership and joins between May 1 – June 30, 2021. The offer is valid for a one-time only 50% discount on the first two months of membership dues. Membership dues for an Individual membership start at $145 per month. Promotional rates vary based on membership type and will be prorated based on the join date during the first month of membership. Mention Promo Code 2MONTHS to the membership team when joining in-person or over the phone, discount will be applied automatically to online purchases. Not valid for current members or members who joined before April 30, 2021. It cannot be combined with other discounts. Not valid for Online Fitness Membership.
Our Membership Plan
Full Access
Includes
Unlimited access to all state-of-the-art equipment
Unlimited access to all in-person and online group fitness classes
Discounts on Personal Training and Pilates
25-yard lap pool – reopening fall 2021
Member pricing for JCCSF events and classes
Complimentary introductory equipment orientation
All the benefits of our Online Membership with 25+ live classes and an extensive archive of on-demand classes
Earn points for perks & rewards
Local discounts around San Francisco
Individual, Older Adult, and Family Membership available
Older Adult (65+) Membership discounts available
All agreements are month-to-month with no long-term contract
Starts at $145/M
How We're Keeping You Safe
Safe Together: Doing Your Part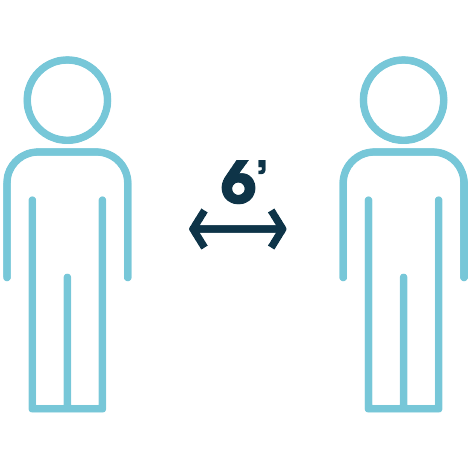 Social distancing practices. We ask members, instructors and staff to work together to maintain social distancing practices of at least 6 feet when moving throughout the center and at least 12 feet when performing any physical activity that increases breathing rate or intensity. To help, floor markers indicate a safe distance in the lobby, elevators, stairwells and on the fitness floors. We ask that you avoid gathering in high-traffic areas and consider socializing outside if you're comfortable and weather permits it.
Keep yourself covered. Masks or face coverings are required and must be worn while in common areas of the Fitness Center, basketball courts or personal training rooms as well as during exercise.  If you don't have your own mask, no problem, we'll provide a disposable mask for you.
Lockers and locker room availability. We have a limited number of day-use lockers on the third-floor only for the time being. We suggest you bring only what you need for your workout. Lower level locker rooms are closed and members will not have access to day use or rental lockers. Unlocked cubbies are available outside of the Mind-Body studio. Please come dressed to work out and avoid using lockers except for small items.
Stay hydrated. It's best if you bring your own water in a refillable bottle. Touchless bottle-filling stations have been added to both the 3rd floor gym and fitness floor.
Group exercise: reservations required. To ensure safe distances are maintained during group exercise classes, we launched an online booking policy for classes and limited the number of in-person spaces available in each class. Select classes will be recorded and live streamed for anyone who is not able to reserve a space. The class schedule and directions on how to register can be found here.
Equipment at a safe distance. We've expanded the Fitness Center by temporarily adding 10,000 square feet of space and relocating cardio equipment to the 3rd floor basketball courts. You'll see all exercise equipment has also been spaced out to maintain social distancing practices.
Safety & Cleanliness Standards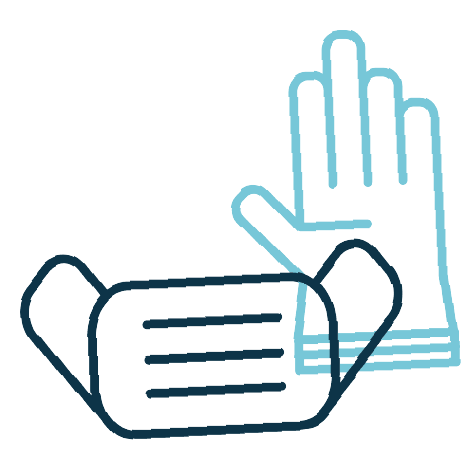 Fitness has always been about adapting to do what is safe and healthy for ourselves – body and mind. Now more than ever, we're upping our game, paying even greater attention to the way we sanitize the Fitness Center so you can feel safe and confident when you work out with us. The safety and wellness of our members and staff has always been, and will always be, our #1 priority.  Our Fitness Center staff have been trained on delivering our enhanced health and safety program with confidence, passing on this care to each and every member. Our intention is to be as transparent as possible with sharing our health and safety protocols with you. We will regularly update this page with any new information based upon updated guidelines from the CDC or San Francisco Department of Public Health.
Clean & Fresh: Elevated Sanitizing Standards
More people to keep it clean. Our cleaning crew is as strong as ever. They have further expanded the cleaning frequency of high-touch surfaces. Additionally, they deep clean all fitness spaces daily after hours.
Use of top-grade disinfectant. In addition to cleaning and disinfecting high touch areas throughout the day, our team uses CDC-approved disinfectant on all areas of the center, including equipment, after hours each day. The new disinfectant works with a technology called "electrostatic distribution," which allows us to spray more evenly and get hard-to-reach crevices. It clings to every surface it coats and is proven 99.99% effective at killing viruses like COVID-19. Staff uses this on surfaces in all common areas, with a special attention to items like cardio equipment, weights and all high-touch surfaces.
No surface left behind. In all common areas of the building, we disinfect doorknobs, handles, handrails, light switches, sanitizing stations, lockers, bathrooms, sinks, toilets, benches, locker keys, the front desk, keyboards, computers, phones and instructor equipment. If it's prone to someone touching it, we'll clean it!
All equipment and weights disinfected. After every group fitness class, each used piece of equipment in the studio is thoroughly disinfected. All weights and other equipment are disinfected many times per day during open hours and deep cleaned after hours.
Staff in face masks and gloves. You'll now see all staff wearing face masks. You'll also notice all housekeeping staff wearing gloves. This requirement is for their protection, as well as the protection of our community.
Changes to member personal-care amenities. To limit hand-to-hand contact, we're removing some high touch amenities like charging stations. Fitness towels found on the gym floor will still be available. To ensure they're safe, we're washing them at even higher temperatures and have added precautions such as a new towel dispenser to ensure each towel is only touched by you.
Touchless sanitizing. We've tripled the amount of motion-activated hand sanitizer dispensers and are using a formula with a higher alcohol concentration. You'll find them at the entrance of each floor and throughout the center.  We will continue to provide sanitizing wipes for you to use before and after using equipment. Please do your part to maintain a clean space by wiping your equipment and mats down before and after each use with the disinfectant wipes available through the center.
Health Checks: Pre-Arrival Procedures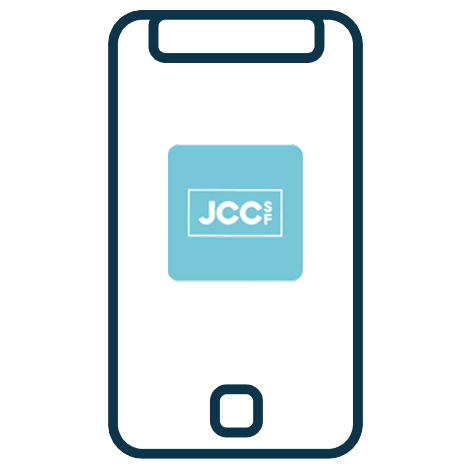 Digital check-in. Add your membership ID to the JCCSF app for a contactless option for checking in. Front desk staff will also scan membership cards but won't touch them during the process. Download the latest update of the app for  iOS or Android.
Staff health checks. Staff and instructors have their temperature checked daily before their shift as well as submit a health questionnaire. If there is any cause for concern, those team members will not remain at work and health protocols will be followed.
Member health checks. Regardless of local or state government mandates, out of an abundance of caution, we check the temperature of all members as they enter the building. Members should be prepared to answer a few health and safety questions before each visit.
Required waivers. Before your first visit back to the Fitness Center, you'll need to sign an updated Health Waiver and Fitness Contract with new terms about online classes and statements that you agree to the health and safety parameters. To save time, you'll be able to do this in the JCCSF Fitness app before checking in. We're still working on this and will let you know once it's available.
Staff hospitality and safety. Staff are always here to help, from a safe distance. Team members will only leave the front desk to help with cleaning. When necessary, they will safely assist members with equipment.
Health & Safety Policy

To keep our community safe, please remember: if you have symptoms of COVID-19 and are awaiting a test result, or if you have had close contact with someone who has COVID-19, please do not come to the Fitness Center until 10 days after your symptoms began, your symptoms have improved and you've been fever free for 24 hours. If you have tested positive for COVID-19,  we ask that you do not come to the JCCSF for 14 days. The JCCSF is following
Isolation and Quarantine
guidance from the San Francisco Department of Public Health.
If you have visited us and subsequently test positive for COVID-19, we want to know about it. Please immediately email reportcovid@jccsf.org or contact any fitness staff you are most comfortable reaching out to.
Space holder to show video embed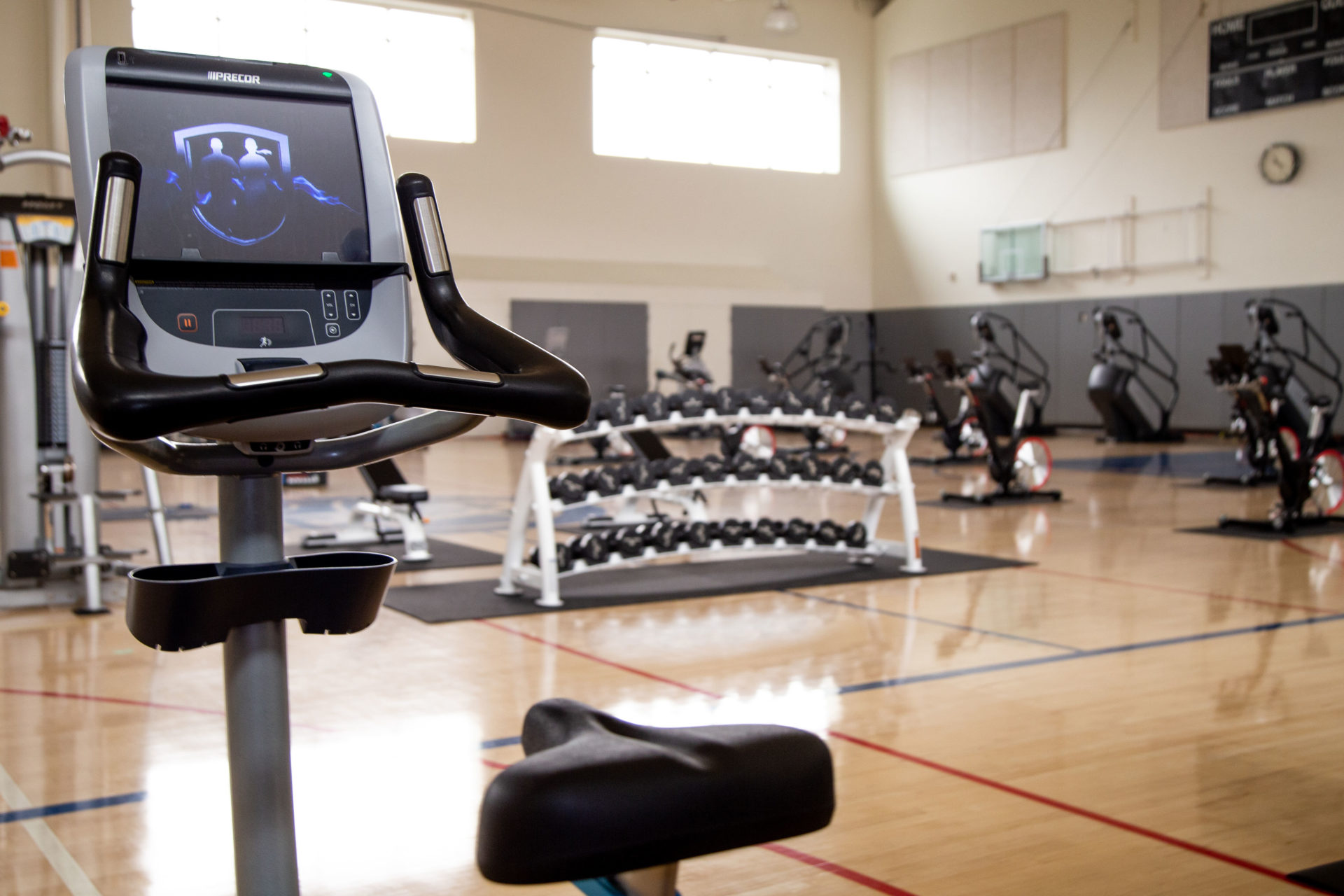 GET IN TOUCH
CONTACT US
We're here to help! If you have any questions about the JCCSF Fitness Center, from member benefits to how we're keeping you safe, fill out this form and we'll get right back to you.