Celebration 2023
KALEIDOSCOPE
A new picture is forming.
And we're all part of it.
Our annual fundraiser, Kaleidoscope, is coming.
It will open our eyes. Set a new picture in motion. And shape all that is to come.
Thursday, March 9, 6:30 – 10:30 PM
At the JCCSF, 3200 California Street
CELEBRATE JEWISH PEOPLEHOOD PROGRAMS, YOUTH AND FAMILIES, AND PROMOTE INCLUSION – COMMUNITY WIDE
6:30 PM: GATHER & DELIGHT
Start with vibrant drinks, delicious bites and great company
8:00 PM: GROOVE & BE DAZZLED
The night unfolds, flips and entertains with talent, amazing flavors and music to move you
WHAT TO WEAR
Modern Chic-a-delic
Individual tickets: $375
The amount of your gift, less $200 per ticket, is tax deductible.
Psst…Preschool families: please contact Rachel Jacobs rjacobs@jccsf.org for special pricing.
Current Sponsors…guess what? If you have given a gift of $2500 or more between July 1, 2022 and today you are entitled to complimentary tickets to Celebration. Just email Ellie Feder at efeder@jccsf.org and she'll give you the code to redeem your tickets.
Can't make it? You can still donate here.
EVENT CO-CHAIRS
Katherine Blum and Tom Kennedy
Sarah and Craig Epstein
HOST COMMITTEE
BOARD MEMBERS
Officers
Peter Ross, Chair
Michael Eisler, Vice Chair
Greg Geronemus, Treasurer
Katherine Blum, Co-Secretary
Steve Sloan, Co-Secretary
Jodi Sherman Jahic, At-Large
Betty Schafer, At-Large
Craig McGahey, At-Large
Joe Sweeney, At-Large
Melissa White, Immediate Past Chair
Paul Geduldig, CEO
Directors
Alex Austin
Juliana Bunim
Rosalind Cohen
Peter Friend
Shana Penn
Kevin Perkins
Dash Robinson
Daniel Shapiro
Trisha Sherman
Lyn Werbach
Brian Williamson
Sheldon Wolfe z"l
Manny Yekutiel
HONORARY HOST COMMITTEE
Peter Ross, Chair
Alexandria and Joshua Aranoff
Jennifer Hymes Battat
Sue Diamond* and Marty Schenker
Bob* and Randi Fields
Carol and Howard Fine*
Jackie Frey and Benjamin Friend
Linda and Sanford Gallanter
Anne and Nick Germanacos
Mariela and Richard Gerstein
John and Marcia Goldman
Erica and Jeff Lawson
Eve and Joe Loecher
Susan Lowenberg* and Joyce Newstat
Gale Mondry* and Bruce Cohen
Rajni Rao and Uday Kumar
Marsha Rosenbaum
Toby* and Robert Rubin
Sandra L. Schnitzer
*Past JCCSF Board Chair
SUPPORTING FOUNDATIONS
Anonymous
Jewish Community Federation & Endowment Fund
Koret Foundation
Power in Partnership Fund
Taube Philanthropies
The Horace W. Goldsmith Foundation
BECOME A GROOVY SPONSOR
We couldn't host this event without the generosity of our sponsors. And sponsorship does have its benefits, which you can see by clicking the button below. Then contact one of our staff and they'll get you started.
Individual Sponsorships: Contact Chelsea Cooke, Development Operations Manager, ccooke@jccsf.org
Corporate Sponsorships: Contact Ellie Feder, Development Associate, efeder@jccsf.org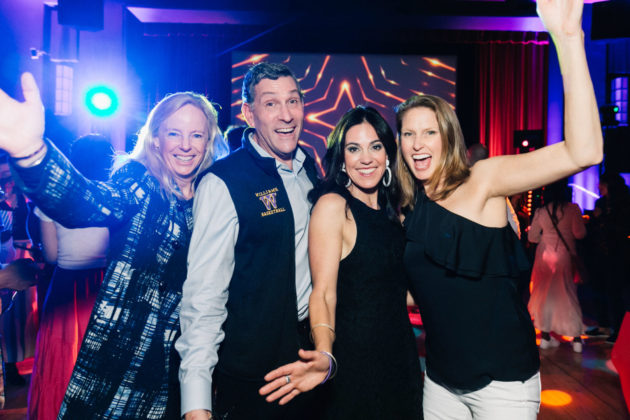 PSYCHEDELIC $50,000+
Anonymous
Crankstart Foundation
Grants for the Arts
JCC Association of North America
Jenerosity Foundation
Jewish Community Federation and Endowment Fund
Koret Foundation
The Libitzky Family Foundation Fund/Moses Libitzky
John Pritzker Family Fund
Taube Foundation for Jewish Life and Culture
DAZZLING $25,000+
Jessica and Michael Eisler
Mimi and Peter Haas Fund
Walter and Elise Haas Fund
Kimball Foundation
Terry z''l and John Levin/The Jay & Rose Phillips Family Foundation
Jackie and Dan Safier
BRILLIANT $10,000+
Katherine Blum and Tom Kennedy
California Arts Council
Gaia Fund
Linda and Sanford Gallanter
Denise Garone and Stuart Kogod
Anne and Nick Germanacos
LSP Family Foundation
Lisa & Douglas Goldman Fund
Kayla and Joe Gross
Barbara and Ron Kaufman
David Kremer
Maribelle and Stephen Leavitt
Gale Mondry and Bruce Cohen
National Endowment for the Arts
Laurie and Joshua Olshansky
Barbara and John Osterweis
Claire Tomkins and Marc Porat
Lindsey and Jonathan Powers
Garry and Kathy Fields Rayant
Anne Thorson and Peter Ross
Betty and Jack Schafer
Trisha and Greg Sherman
Jodi Sherman Jahic and Sejo Jahic
Sylvia and Brent Vallat
RADIANT $5,000+
Anonymous
Jocelyn and Ben Blumenrose
Martha Ehmann Conte
Bank of San Francisco
Peter Friend
Katherine Pier and Greg Geronemus
Nancy Glickenhaus
Peggy Kivel
Emil Knopf
Nelli and Kevin Perkins
Wendye Robbins and Craig McGahey
Emily Quinn
Drake and Dash Robinson
Josie and Yariv Sadan
Nathalie and Will Scardino
Melissa and Steve Sloan
Laura and Joe Sweeney
Melissa and Joshua White
LUMINOUS $2,500+
Anonymous
Wells Fargo Bank
Natalie Kitchen and Tagan Blake
Juliana Bunim and Jeff Cretan
Rosalind Cohen
Lamisse Droubi and Steve Holman
Hilary Fleischer and Elliot Greenwald
Alison and Keith Goodman
Google, Inc Matching Gift Program
Suzanne and Dov Herbstman
Caitlin and Michael Keohane
Sarah Kleiner and Brian Williamson
Francine and David Meckler
Sara Seims and Paul Clermont
Nicole and Daniel Shapiro
Christina Simonelli and Richard Thalheimer
Nancy Spector and Michael Bergelson
Dianne and Tad Taube
Donna and Stewart Weinberg
Lyn and Adam Werbach
*List as of 12/21/22